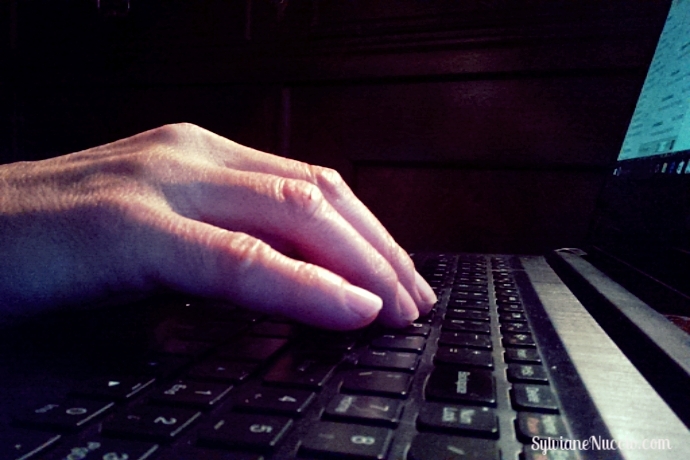 Do you know what type of people do it all themselves in life?
Only one kind.
People who can't afford to pay someone else to do it for them.
I used to know a 70 year old woman who did her own car oil change. When I asked her why in the world would she be doing her own oil change, she said to me that she wasn't going to pay someone for something she could do herself.
I think that in her case there were both money and greed involved. Greed being that you do have the money, but think that you don't.
What about you?
Do you need a content manager, but can't afford it, or are you just pushing it back while knowing that you need someone to create and manage valuable content to improve your online presence?
If you own a business, even a small one that generates no more than $80.000- $100,000 a year, trying to take care of your business while writing, editing, publishing and marketing your content on your own, you're making a huge mistake.
Now, would I try to do anything on my site that I know I can pay someone else to do it much better than I could ever do? Of course not.
Hiring a specialist for what you can't do, don't like to do, or don't have the time to do is the way to go. And once you've done it, you'll be so glad you did, wondering why you waited so long in the first place.
What is Content Marketing?
Now you might still be new to this content marketing thing, and wondering what it is and what it all means to start with. If you want to know more about content marketing, I suggest that you read of my last post which explains it all.
In the meantime, in short, content marketing includes:
Blog posts
Online articles
Press releases
White Papers
eBooks
Books
Reports
Online Brochures
Case Studies
Sales Pages
Videos
Podcasts
Written Interviews
Online Radio Interviews
Webinars
Scripts…
Once you've done any of those, you will also need to promote it through social media which is a form of content marketing as well.
As your business grows online, you most likely will touch each one of these forms of content marketing.
However, I doubt that you'll be able to do it all by yourself.
Why?
Because if you want to do it well, it's going to take some of your precious time. Time that you probably would rather spend running other important things of your business. Things that really need your involvement.
How Much Time does it Take to Create Content?
I'm no expert in all types of content that I've listed above, but let's take the ones that I know pretty well here.
Here is an average time frame that it will take you to create the following content…
Blog post – 3-15 hours, depending on your ability to write and how deep you want your post to be.
Press release – 3-5 hours.
White paper – 20-40 hours.
Report – 30-72 hours.
eBook – 3-6 weeks.
Book – 3- months to a year (depending on length, how many overall edits, line edits, reviews, and other proof readings you want to do).
Sales Page – 2-4 weeks.
Case Study – 30-75 hours.
Email Marketing Campaign – 48-72 hours
Video – 2-8 hours (depending on what type videos you want to make).
Blog comments – 4-15 hours a week (depending on how much you want to do).
Social Media posts/comments – 2-5 hours a week or more.
As you can see, it takes time to create quality content, even if you are fast doing it. Those are average time frames that can easily extent to more hours of work.
And while you don't have to create a piece of content every day, you may need to create them on a regular basis, specifically in the case of the blog post, which I would advise you to create once a week.
But your work doesn't even end there.
Once you've spent hours and hours on creating your piece, then you need to promote i through social media.
Frankly, it may take even more time to promote your content then it did to create it. This is especially true for blog posts and videos. And if you don't take the time (or hire someone to do it for you) promoting your content, you would have worked for nothing.
No matter how good your content is, it is of no use if no one knows about it.
Blue and White Collar Industries can Benefit from Content Marketing
There isn't any doubt left that both blue and white collar industries can both benefit from content marketing.
4 years ago I had a local landscaper who approached me to help him create a website and content for their website that we promoted locally.
More and more large corporations have now a blog attached to their website, because they understand that a static website is no longer sufficient to attract clients or customers.
More and more companies create entertaining videos and podcasts to promote their business as well.
Many companies have come to understand that by creating a white paper, a report or even an eBook they can set themselves apart from the competition and open the gates for more business opportunities.
The good news is that while those companies are always looking to hire younger people to manage them, those young folks understand even more than the older generation about the importance of content marketing.
It is Time to Enter our Information Age
If you are still wasting your time and money in dubious advertisement techniques, or if you are still scratching your head wondering why your competitors seem to be doing much better than you, it's time to wake up and enter our information age.
Our information age is content marketing in all its many forms.
One things that some people haven't gotten still is that your potential customer doesn't care about your stuff, they care about what your stuff can do for them.
This is why content, and content marketing is becoming so popular. Because you can use it to show your market what you can do for them.
How are you going to show that you care with a commercial or an ad? That's not impossible, but that's certainly limited.
However, with content marketing, sky is the limit about how you are going to use your imagination and knowledge to educate and interest your market, so that in turn they will be drawn to your product or service.
Spend Less Time on your Physical Location and more Time on your Online Presence
Nowadays, even if you are a brick and mortar company, it's a good idea to spend less time and money on the physical look of your business, and more on how it looks online.
Now I didn't say that while you have a wonderful looking website with terrify content you can have a crappy place of business.
But what I'm saying  here is that you are not selling your place of business, and people wouldn't even judge you on that, but based on the fact that they would truly know what you are about based on your content marketing.
Think about it! Having a pretty place will tell more about you than what you do for your customers. That's why it's not as important as what you do online for your potential customer.
Recently I got a customer here in France (where I am at the moment). They rent summer houses in beautiful sunny south western France, and while they need to have attractive and efficient facilities to rent, guess where they clients come from?
They come from all over the world, starting in Europe, but also the US and even Australia and New Zealand.
So, I'm sure you've guessed that while they still need to take care of the physical facilities (the summer houses), they need to make sure their stuff look great online as well.
They hired me because not only I can write in French, but I can write in English and that's what they needed, someone who can write in English. Plus they also noticed by all the pictures that I have posted out there, that I have a thing with photographs, so I make sure I take beautiful photographs on the houses, and gardens.
All that I do for them is making sure they look good online with the written and image content that they put out there.
No matter how the literal places look, their clients make reservations based on their presence on the web.
It's very important for their business.
It's invaluable.
They have zero client that they meet face to face.
All transactions are made weeks to months in advance, based on how good they look and sound through a computer screen. And I'm the one taking care of that for this French client right now.
Is your Product too Boring to Blog about it?
Some business owners will argue that their product is too boring to blog about it, and especially blog about it every week.
But is that true?
I bet that no matter what business you're in, whether it's selling accounting services to renting summer houses, you can find tons of books about it.
Now if you can say that is not the case for your business, please, let me know in your comment below.
But I'm pretty sure that you won't, because no matter what business you're in, there are pages and pages that have been written about what you do and what you sell.
Since that's the case, there is no reason what-so-ever, to believe that you can't blog about it, write eBooks about it, make videos about it or create email marketing based on it.
Now that I've just destroyed your favorite argument, what other excuse do you have for not taking advantage of this incredibly powerful vehicle, also called content marketing?
If you think that you would like to give a shot at content marketing to promote your business, contact me now, and we can discuss what your options are.
If not, you can always leave your comments or questions below.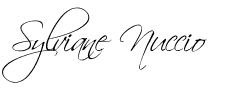 I write in such a way that your potential customers will fall in love with your business.
Would you like some advice about blogging for better business? Get it here!