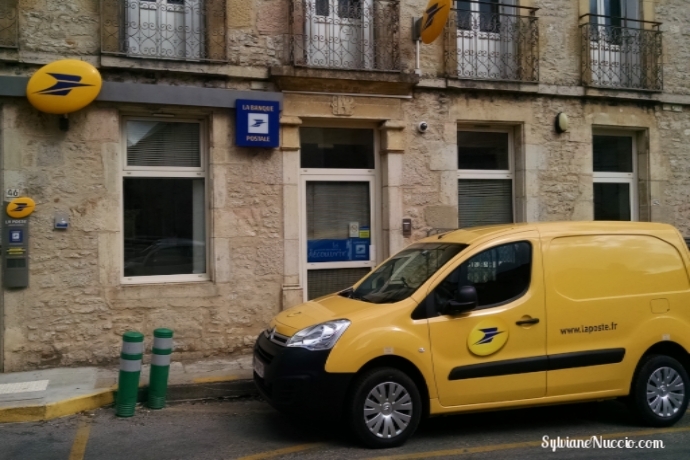 Are you still wasting your money in expensive online, or offline advertising?
The truth is that if you are, you are going to have more and more hard time to reach your potential customers that way, because advertising is not what it used to be.
Life is not a long quiet river. Life evolves.
It always has, and always will be.
Advertisement and the way people receive advertisement messages today, as opposed to how they did yesterday, has evolved too.
Even large companies which spend millions in TV advertisement have understood that.
So what does that mean for you, who is promoting your business online, and what you need to understand and do in order to make sure that you stay on top of things, and even increase your sales?
Here are a few crucial items you need to pay attention to and act upon accordingly.
Look at what's Happening in Today's Advertising World
Have you noticed that even TV commercials are starting to address a group of people rather than just everybody?
Not too long ago, KitKat had a commercial ad campaign that only The Closer TV show's fans could understand.
American Express has an ad that's talking to entrepreneurs only.
Why are those guys doing this?
Because those big companies understand that nowadays there are way too many products and services just like theirs to be competing with just yet another bland ad.
So they opted to the next best thing, which is talking to one group of people at one time, and with a more up close and personal (emotional) message.
On top of it all, it's obvious that it's easier today to just push on the mute button of your TV while commercials are on. But even online advertising is in crises with mobile ad blockers that seem to be on the rise.
And if that wasn't enough, promotional messages are very much challenged these day.
According to CMO's surveys, up to 78% of consumers see custom content marketing as the future of marketing, and 90% of all organizations now advertise with content.
What about you?
There is no doubt that we are entering a "personalized promotion era" so to speak.
So here are two questions that I wanted to ask you today…
Why is this that the case?
Why should you pay attention and custom your advertisement based on that?
Why more and more People are Inclined to Listen to Personalized Promotion
If you look back to human history, you would quickly realize that we, as humans, are going through eras. At times you could  call them phases or even fashions.
Nonetheless, they do exist and they are strong social phenomenons.
For example, yesterday, I was visiting an old French castle, and the guide was showing us some beautiful designs on the ceiling that are in today's standards invaluable, but which were completely covered back in the 1800's during some renovations, because at the time, people didn't care about those things.
This is just an example, but one that reminded me how groups of people of different times thought differently about the same thing.
Today we are living the era of personal identity, personal development. Understanding the "me" better, and developing an unprecedented taste for value, care and the self.
This is why tasteless, valueless, mass advertisement is not working anymore, and slowly, but surely being replaced by more up close and personal advertisement.
This is why costumed content is growing like a mushroom under a rainy day, while mass advertisement is on the decline.
This is why as a business, big or small, you need to look into valuable promotional content versus boring ads, when it comes to promoting your business, your service or product.
Why you Must Pay Attention to the Trend
Whether you like it or not, if you want new consumers to pay attention to your product, you must… I mean you MUST, pay attention to what works and what doesn't work anymore today.
Why?
Because if you don't, you will be drowning in a mass of other similar products and services as yours, and no one will be attracted to what you have in particular.
When KitKat came up with that small "The Closer" niche commercial, they were not looking to reach out to everyone or anyone, but to certain people.
At least instead of having more people "not paying attention" to their expensive commercial, they had a specific, yet still large group of people that would pay attention, because it was created to reach that specific group of people at an emotional level.
If those big guys who have been promoting to the masses for decades, have understood and adapted to the new trend of advertising, so should you.
Promotional Message vs. Informational Message
No one likes to be sold, but everyone likes to learn more about whom they are buying from, and what they are buying into.
This is why informational messages will always win against promotional messages.
That's why the most promotional messages of all, also known as commercials, are starting to reach out to people where it matters to them. At a relevant and emotional level.
They are aware that they are competing against many similar products, and they understand that now is the time to connect their product with people at another level.
People are not interested in your product or service anymore, they are interested in what it can do for them, and how it makes them feel. And it means that's where you have to tap into.
Why Content Marketing is Taking over Promotional Marketing
Promotional marketing is telling people buy my product because it's better than the other hundreds similar ones out there.
Now you can see why it's a tough marketing, don't you?
Content marketing is providing high quality content through articles, video, podcasts, emails and so on, that is void of promotion.
With content marketing you can show your target market that you are a real person, or that there is a real person behind the product, and that you care for each individual's needs and want.
That's why when I write for either my own business or that of that of my clients, I do my best to write for one persona at the time.
As my friend Don Purdum says, I try to "solve one problem for one person at the time" as I'm writing.
If you try to generalize too much, you can't solves anything for anyone.
But if you are speaking to ONE person, you are actually speaking to thousands just like that one person.
Remember that ad for KitKat!
You might be thinking, how crazy it is to be speaking ONLY to The Closer's fans!
But I would tell you that's better to be speaking only to The Closer's fans, than to be speaking to just everyone out there. Because while they are still speaking to hundreds of thousands of people, they are speaking to a specific group in a language that they do understand, and that's emotional to them.
Thus, their message is well received by that specific group of people, and that's more than enough for them to get returns on their investment.
Those large companies have done enough of the other type of advertising to know that it's no longer a good investment for them.
Are you Using Content Marketing?
Do you have a blog?
Do you have a video channel?
Do you have an email campaign ready to go?
Do you have an eBook?
All such tools and more can help you create terrific content marketing that will speak to a specific group of people that will thank you for it, if  you do it right.
If you would love to develop a more personal and successful content marketing technique, why don't you ask me?
I'm only an email away that you can always find on my contact/hire me page. But whether you do, or don't please, leave your feedback below.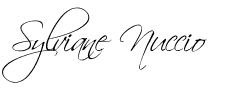 I write in such a way that your potential customers will fall in love with your business.
Would you like some advice about blogging for better business? Get it here!