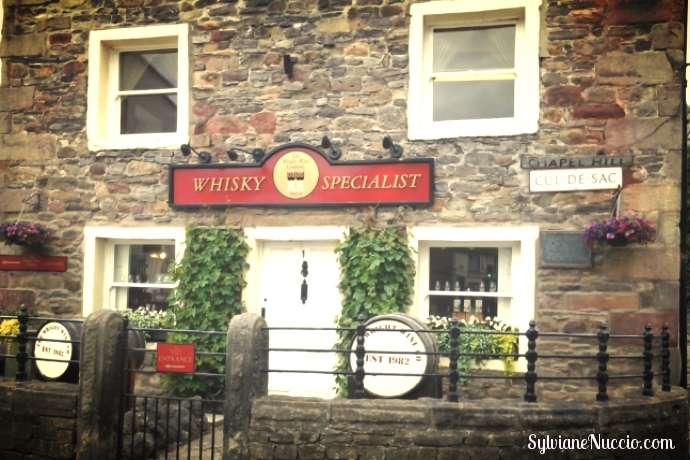 Do you own a business?
Are you selling a service or product, either physical or digital?
If you can answer yes to any of these questions, then you should be writing an eBook for your clientele that both help promote  yourself as an expert, and give a boost to your business.
There are many different ways to promote yours business online these days, from simple images, videos, blog posts, press releases, and other webinars… you name it!
But one advantageous way to promote your business is to write an eBook and make it available to your target market.
EBooks are easy to write, they don't require much technical knowledge at all, and they don't have to be a hundred page project either.
A good eBook with just 30-50 pages is a good start, and it's plenty enough to deliver some valuable information that can make you and your business very popular.
So, if that sounds like something you would want to do, let's cut to the chest and see why you should write an eBook and how to go about it.
But most of all, why this is going to be so beneficial for the boost of your business.
So, read on…
4 Questions you Need to Ask Yourself Before you Start
Once you've decided that you want to write an eBook to promote your business, there are 4 main questions that you need to ask yourself to make sure that you will start the right way.
Those questions are…
Let's decipher each of those points to help you build the foundations for your book, so by the time you're done with this article you will  have all the information you need to start writing or hire someone (such as myself) to do a the work for you.
Who is your Target Audience?
Your target audience is your ideal customer.
It's the person that is looking for the type of information, product, or service that you have.
It's also the person that lands on your blog through search engines or social media, because they are searching for something at the very least similar to what you have, or at best, exactly what you have.
If you know your audience well, you should know what they want by now, and you can deliver it to them through an eBook.
If you are not too sure what your audience wants or even who is it yet, maybe you should do a survey and see what results you're getting in response to it.
If you have an established business, however, you definitely should know who your audience is by now, and what they want.
No matter what you decide to write about in your eBook, just remember an important detail though, which is that what you think your market want it's not always what they truly want.
If you want to learn more about that, I suggest that you read my previous post which discusses this matter in more details.
What Specific Topic do you Want to Write About?
I am sure that there are several different facets to your product or service, but before you start writing your eBook, you need to pick one and stick to it.
Actually, your eBook doesn't even have to be about one of your business facets, it could be about your customer service, or something related to your business.
Either way, one topic per eBook is plenty enough and it's way more beneficial for both you and your readers, because:
1) It leaves room for you to write more eBooks in the future.
2) It won't confuse your readers.
Once you've opted for a specific topic to write about in your eBook, you should start by writing an outline as it will keep your writing structured, and help you not to deviate from your topic.
For more details about outlining your eBook make sure you check this post.
Who is Going to Write your eBook?
Only you can decide if you are going to write your eBook yourself, or if you are going to hire someone to do it for you, but  could maybe help you make that decision right here by asking you a few vital questions.
Do you have writing skills?
Do you have the time that you need to put in the project?
Do you have the time to edit your work?
Do you know how to actually create the final product that people will receive and download on their computer?
Do you have the money to hire someone to do all that work for you?
I am sure that after answering these questions you will know if whether or not you will want to write your eBook yourself or hire someone to do it for you.
But here is yet another important question you need to answer.
Is your eBook Going to be Free or Not?
I guess that the answer to this question will depend on the 2 main things.
Is it your first eBook?
What type of information you are delivering?
Why such questions are important?
If it's your first eBook, you should definitely considering giving it away for free.
Why?
Well, because if you've never written an eBook before, you may never have given something for free as a thank you to your audience, and that's something you should really consider as soon as possible.
Having a free downloadable item that you can give to your potential customer in exchange for their name and email, for example, is most definitely something that you need to consider for your business.
No matter what business you're in.
The best way to do this is to have a blog, of course, and create an opt-in form on your blog where people can just sign up for your free eBook.
Now, if you feel that the information in your eBook is of extreme value, and that you are giving away some information that's pretty much  exclusive, or yet again, that you want to put it in the hands of fewer super targeted people… whatever good reasons you may have, then you could choose to sell your eBook.
It's really up to you, what you decide, but if you follow my advice I'm sure it can guide you in the right direction.
Why Writing an eBook is Beneficial for my Business?
Aren't they enough eBooks out there?
Do I really need to create yet another?
Of course there are tons of eBooks out there, and probably some in your own niche, but that is not a reason why you shouldn't have your own, because no matter what the competition is, you are still unique.
Not only you are unique, but you could use your eBook as an advantageous way to show your market how unique you are and what you are bringing to the table.
There isn't any doubt that the business world is a crowded one nowadays. There are more businesses and business owners today than ever before in history, but let's not that stop you to use the wonderful tools at your dispostion to create some interest in what you do, and attract more customers to your business.
Writing an eBook to boost your business can definitely help you create an interest, and become a wonderful tool to generate more income.
If you don't know the first thing about creating an eBook, remember that I can do it for you.
If you want more tips about creating great content for your business, make you fill out the form below.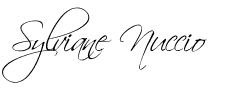 I write in such a way that your potential customers will fall in love with your business.
Would you like some advice about blogging for better business? Get it here!