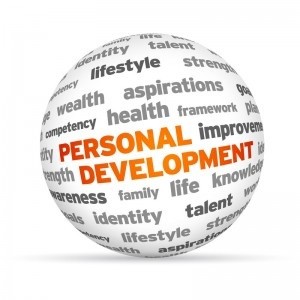 This week I am pleased to have my friend Sue Price from Australia as a guest writer for this post.  Sue has had a succession of successful businesses.
She has worked pretty close to Robert Kiyosaki as the CEO of the company he partnered with to promote his business in Australia and New Zealand. Sue has been involved in personal development for over many years. Without further ado, here is Sue Prices guest post for today.
I believe Personal Development is central to living a successful life. This goes for all areas of our life which includes business, financial, relationships, health and spiritual.
If you have a business either traditional or a home based one you will enjoy greater success if you involve yourself in personal development.
What is Personal Development?  
Wikipedia has a long definition that will send you to sleep so let's go with mine.
Personal development is about you growing as a person and becoming a conscious human being. It is about taking responsibility for the outcomes in your life. It is about developing a mindset and beliefs that support you.
So what has this got to do with business? A lot!
Personal Development and Business
Being a business owner is not a walk in the park. It is a lot of work and takes courage, discipline, persistence and a whole range of other skills and character traits.
Most people are employees before they go into business. Anyone that has transitioned from employee to business owner knows that a whole new mindset is necessary.
There are ups and downs, successes and failures along the way. No one has a clear sailing path to success in a business. You need to develop a mindset and skills to support you in the challenges you will face along the way.
Personal Development and Successful People
If we look at the top income earners for network marketing or internet marketing businesses it is difficult to find someone who does not attribute their success to personal development.  Mindset development is most often cited by this group as the most important factor to their success.
Most of these people have daily habits of listening to audios and reading. They understand the law of attraction and the importance of good thinking.
Of course skills development is important but I never hear these people crediting their skills as their number one reason to their achievement.  Success always leaves clues.
What is the best way to approach Personal Development?
This is an individual thing really and I am not sure there is a "best or right" way. Personal development comes in many formats that include:
Workshops/seminars
One on one sessions in all sorts of formats
Books
Movies/videos
Audios
Blogs  – like the one you are on and Sylviane is an expert
There are many great teachers with videos on YouTube that you can watch. Just search Personal Development.
Personal Development and Team
You may have employees now or may in the future. It is important that they too are involved in personal development.  It is a much more fulfilling experience to work with like-minded people; people who are on the same path to becoming more conscious as human beings.
There are many activities you can do with your team. Things like personality or other profiles help people understand each other. This can reduce conflicts and make the workplace so much more enjoyable.
In businesses I have owned we have often worked with an external coach to facilitate learning.
Personal Development as a way of Life
Personal Development is a way of life.  It is ongoing and constant. When I attended my first Personal Development workshop many years ago I erroneously thought I would come out a new person and never have a negative thought again. I have no idea what possessed me to think like that but I did.
Consequently when I slipped I made myself wrong. I kept thinking there would be a time when I would "arrive". There is no arriving. There is just a journey of becoming the most effective human being we can be.
Do not make the mistake I made and beat yourself up if you are having negative thoughts or feeling down. Recognise them for what they are and work to change them.
My final piece of advice is to be careful who you associate with.  Surround yourself with people who support your dreams and vision, people who are also on a journey to live positive lives.
I hope you enjoyed this post on Why Personal Development is key to Your Business Success.   If you found it of value please share it.