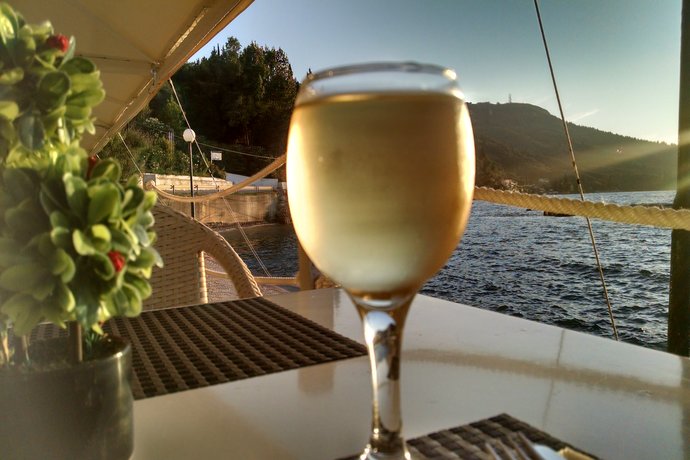 You know what all personal development coach say, don't you? What you focus on is what you will attract. Because what you focus on expends.
This means that if you don't have enough of anything that you truly want in your life right now, it's because you're focusing on lack and scarcity rather abundance.
It's as simple as that.
And, please, don't say that you don't do that, because we ALL do that to a more or less degree.
So, the point is that if you're broke right now, chances are that you've spent a lifetime on focusing on lack.
get some guts and admit this to yourself to start with and you'll feel much better.  Take this as a start for a new beginning.
If you're an online business owner or any type of entrepreneur and find yourself not at the level you'd like to be right now, it's because you have some kind of limited beliefs that keep you back.
How do I know? Because I have had and still have such beliefs that I'm working on right now. Now I have no excuse for not knowing about them, so at least the mask has been lifted in my case. But what about you?
No matter what beliefs you have that keeps you back can and will be removed if you truly want it.  I've got rid of dozens of negative beliefs during the past 8 and half years of my life. If I could, you can too.
Why Are Most of us not Trained to Focus on Abundance?
Well, the answer to that question is easy.  We can only learn as much as our teachers know, and our teachers usually are our parents, school teachers, professors, and other tutors, friends, and acquaintances.  Unfortunately, probably most of them, if not all of those people didn't know anything about abundance and how to attract it.
The other day I was speaking to a lawyer who I could tell knew nothing about abundance, and lawyers are people who at least make decent money, right? My point is that if even a lawyer doesn't know abundance, you mom, dad and teachers probably didn't either.
Actually, for the most part, people who are in authority such as parents or teachers teach their very own limiting beliefs to the children they are responsible for, that's why we ALL have limited beliefs. Most of us weren't raised by Napoleon Hill if you know what I mean.  That's why most people walking around are NOT trained to focus on abundance at all.
Abundance vs. Scarcity
The opposite belief of abundance is scarcity.  As a matter of fact, there is very little room for any gray area in this case. Truth be told if you don't believe in abundance you probably believe in scarcity.  Most of us are focusing on lack and scarcity without even realizing it, and that's why this stuff can be so sneaky.
A very common statement that you hear or read about a lot, which is a sign of scarcity is "there's a lot of competition."
A lot of freelance writers, for example, use that statement. They say things like "it's tough, or it's challenging to find high paying clients, or good clients because the completion is tough!"
Even if you tend to believe such thing, refrain from reaffirming it, by SAYING it.  As Louise Hay says in her book The Power of Affirmations, a statement is an affirmation, and each time you say…. (fill the blank)… you're are affirming it.  So, please, give yourself a favor and refrain from saying things like:
There's a lot of completion
There isn't enough…
It's difficult to…
It's very challenging…
I will never be able to…
I could never…
You do get the point, right?
All such statements are a SIGN that you believe in scarcity rather than abundance.  People who practice abundance NEVER say things like that.
What about you? On which affirmations do you focus on the most?
How to Test Yourself to See if you Focus more on Abundance or Scarcity?
The best way to determine if you focus more on abundance than scarcity is by asking some honest questions to yourself.
Do you think about the bills that need to be paid with a pit in your stomach or some type of worries attached to it?
Do you feel envious or even jealous of those who seem to have more?
Do you feel that you never have enough, even though you do?
Do you have fear of losing what you have?
Do you think more of rainy days, than abundance days?
Asking yourself such questions should help you to honestly figure out where your tendencies are.  If you find out that you're more inclined towards lack and scarcity than abundance, don't despair, there's still hope for you as long as you're willing to do the work.
Remember, you're not alone. We all come from a lack and scarcity upbringing, as I've explained it above.  So do a true test for yourself and see where you stand in this area.  Once you know, you can go from there.
How Can you Focus on Abundance if what you have is Scarcity?
Now, I know what you're thinking.  You're saying how can I focus on abundance when what I see is scarcity?
Well, it's an exercise that you can start practicing today.  Like any exercise that's new it will feel weird and maybe hard at first, but the more you repeat it, the easier it will get.
As you beginning this exercise, the goal is to become AWARE of your mindset – become conscious of where your focus is – and turn it around. That's why you need to ask yourself the questions that I mentioned above, first.
If you feel a resistance that's preventing you to focus on abundance, a good way to get there is by looking back at a time in your life where you had abundance or at least more of it.  If you think back, I'm sure that you can find at least one time somewhere in your life where you didn't feel like you were lacking.
So here we go…
Exercise to Attract Abundance
Sit down or lay down. Close your eyes and roll them upward like you're looking at your forehead and breathe slowing 5 times.
This will put your brain in Alpha state which induces relaxation, visualization, and creativity.
Then go back in time and see yourself with as many details as you can at that moment in your life where you felt like you had plenty and were happy.
Take your time to feel it fully with as many colors, sounds, and emotions as you can.  Stay there for about 5 minutes using all your senses as much as possible.
Once you've got that down and well, move over to a place you WANT to be. See yourself having or doing something you really want to have or do, and use the same process you did to visualize your story of the past.  Try to put the same feelings of abundance, joy, and happiness you did before, except that this time your story is not a story of the past, but once you're totally making up.
The same as your true story, see the colors, hear the sounds, touch and feel. The more senses you use the better the results will be.
If you do this exercise for money. See, smell, touch, count and feel money.
At this point, your conscious mind will know that this story is made up, but as for your subconscious mind it will make no difference at all, and that's when your exercise will be a winner.  That's why visualizations work, because the subconscious mind, while hundreds of times more powerful than the conscious mind, knows no difference between a past story and a future "made-up" story.
As you probably already know if you're reading this, what your conscious mind believes has no value, in this case, it's what you're putting in your subconscious mind that has value.
Keep doing this exercise for about 10 minutes a day and see how you'll start to shift your focus from lack and scarcity to abundance.  This exercise works, but only if you practice it seriously each day until you start feeling and seeing results.
So, now that you've read about it, go do it!
In the meantime, let me know what you're thinking or if you have any question in the comment area below.