Living, writing and making good money.  As a freelance writer, that's what you're looking to accomplish, don't you?
But how?
Well, that's what I've been deeply investigating these past few months, because I'm absolutely not interested in cheap gigs.
When it comes to freelance writing we could say that there is a 20% – 80% rule, which means that 20% of the freelance writers get the good paying writing jobs, while 80% write for peanuts.
I remember few years ago when I was slowly starting to write for others and asked for $20 for an article, some people would rise their eyebrows as in "are you crazy to ask for that much money?" So, being the ignorant newbie that I was, I would agree to write articles for as low as $3 to $5 for a 400-500 word article. Actually, I did that until 2011.
This is the worse mistake you could do, no matter how new of a freelance writer you are.
Thankfully, those days are over for me.  Today I won't even write for $20 an article either. But why did I ever accept to write for less money than I could make even working a low paying  job? That's the question I will try to answer for you here, if you are looking for way to make more money as a freelance writer.
In an upcoming post, I will be giving you some specific tips to get more high paying freelance writing gigs.
But first…
Why did I Used to Write for So Little Money?
The reason I was getting paid peanuts for my work is because I was listening to what I now call poisonous false information, that spreads the rumor that potential clients are able to get good articles for very low price, easily. What such false rumors are forgetting to add, though, is that those articles are actually of pretty bad quality.  They are cheap articles, full of grammar and spelling errors, very superficial or just rearranged duplicate content.
That's WHY they sell at $3 an article, or less.
Another reason is that some companies in India or the Philippines hire very cheap labor who agree to write articles anywhere between $1-$5 per article, no matter how long the article may be.
They can write a whole eBook for less than $200.  But don't forget that those companies are not in the business of delivering overly high quality content, but just content as in factory type product. In other words, forget about getting highly original content from them. That's just NOT how they operate.
So, if you hear that you can get cheap freelance writing work done for excellent articles, that's a false illusion.  I can speak for myself.  I'm not going to write the same type of article for $5 bucks as I would for $50.
Make sense?
If you'd go to any brick and mortar business, you wouldn't get the same type of service for the lowest price range as you would for the highest price range.  I mean, frankly, would you?
It's an understanding that the lower price always mean less, and the higher price always means more.  It's the same thing with writing work. Someone charging more will take much more time doing research and writing good to excellent content. Someone writing for peanuts will do only superficial research if at all, and the quality will go down instantly.
As a freelance writer, don't fall in the same trap I fell few years ago. don't associate yourself with low quality content by accepting underpaying jobs.
What's the Difference between a Cheap Writer and a Good Writer
A cheap writer tends to be everything to everyone.  Believe me, I know.   I've done that before. I thought it was cool to show that you could write about any topic under the sun, which in essence is fine, but that's not what you want your potential good paying client see in you.
No.
What you want your client see in you is that you are an expert in few specific topics. That's how you want to promote yourself as a writer.
What is your expertise as a writer? Remember that cheap writers are the opposite of expert. They are no expert by any mean, they just try to put words together as best as they can for that price. That's not what you want to be as a reputable freelance writer.
For example, my own expertise is blogging, writing, marketing, personal development, healthy eating, cats, and France.  I know those topics well.  However,  I don't really care for clients that are interested in articles about the last iPhone app, or the best SEO techniques.
That's not my area of expertise, and even though I could write an article about topics I don't know, and I have.  This is not my expertise, and I'm not looking for this type of writing gigs. If you're a serious client for a serious writer, you should be looking for writers that can deliver excellent content in what they know best.
Finding a Purpose For you Blog as a Freelance Writer
I'm sure you've read that before, but just in case, let me tell you this again.  If you are a freelance writer and don't have a blog yet, you need to start one now.  This is of the up-most importance for a freelance writer.
I have to admit that for the longest time I wasn't sure what my France Travel and Food blog would be useful for, except for the fact that I was kind of emotionally attached to it and wanted to keep it going.  But beside that, I wasn't sure where I was going with the blog as far as finding a remuneration end to it, until I finally got the clue that I was waiting for while reading materials that I purchased earlier this year.
I could use this specific blog to attract the type of client I'm looking for, for that niche.
It worked!
I had noticed in my Google Analytics that some traffic was coming from France, and while my blog is in English, the fact that I mention France in every post, it wasn't too much of a surprise that some people there had landed on my blog. But as far as I knew, it could mean anything and everything.  Anyone could have landed there and leave as fast as they came.
Well, maybe they didn't after all, because I got a message from a company in France telling me that they would be interested in hiring me to write for them.
Wow!
I was ecstatic, especially that I had failed to create any type of call to action to hire me as a writer. How stupid is that? (This will be fix very soon, by they way).
When I got rid of several of my blogs back in 2011, I actually had no problem choosing the ones that I wanted to keep; yet, the only one that I was kind of dragging along in the hope that it would be useful someday was my blog about France.
Well, I'm so glad I kept that baby, guys, because a potential client noticed it, and I'm sure this is only the first of many.
Is it Possible to Make Good Money as a Freelancer and Live the Good Life?
You bet it is.  I know some very humble freelance writers who do.  They make GREAT money with their freelance writing business.
Even though I'm not at their level of success, yet, I have refused cheap gigs for a while now. If someone wants to pay me to write an article what I can make in an hour at my job, I'm going to refuse the gig. Not worth it. In this case, the job pays more for less work.
That's why I still have that job, I'd rather do that then write for cheap, because writing is never easy, even for a freelance writer.
Writing takes time, discipline and research. I have got to get the equivalence of my efforts  in monetary compensation to be worth it.
Recently, I've learn about a few techniques that I'll be putting in practice little by little in order to get the RIGHT clients for me, so you may be seeing a few changes on my blogs over time.
If you're a freelance writer, I hope this helped and encouraged you to know that you can write for more money. If you're a potential client, you can contact me through me Hire Me page right on top of this blog.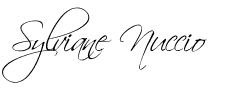 I hope you enjoyed this post, and will start applying those tips now. Please, let me know what you think and add your thoughts down below in the comments. If you found this information valuable and would like to share it, you should add the RSS feed of this blog to the social media sharing platform of your choice.
The feed is https://www.sylvianenuccio.com/feed/
Don't forget to add "via @SylvianeNuccio" to tweet, so I can thank you.