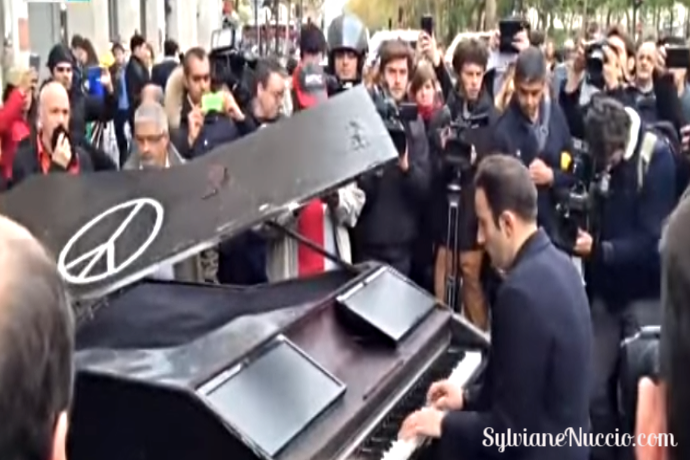 You've had your share of hard time and pain.
From a young age you were told and taught that in order to see good things happening, you had to get through the bad. In order to see relief, you have to get through pain, and that's just a part of life. Right?
But is that really so?
Do we need to go through hard times to get to a good place?
Is suffering really necessary to get to happiness?
Before I go on about this topic, I wanted to apologize to you for having been missing in action on my blog, but it wasn't because of anything bad. As a matter of fact, it's been all good things that have kept me very busy.
One such thing is that I'm preparing a knock out webinar about attracting money like you've never heard before, and I'm pretty confident about that.
The people who are helping me to put this webinar together and who heard it the other day, loved it. So, please, sign up at the end of this post if you'd be interested in attending my upcoming webinar about attracting more money in to your life.
The other reason I've been missing in action is that I'm tuning some things up, before coming back strong.
This said, let's move on with our topic at end.
Do we Need to Suffer to get Rewards?
Do tough times make you stronger?
Good questions, aren't they?
However, the answer is not as simple as you may think. And maybe quite the opposite of what you are used to believe.
The truth is that tough times don't always make you stronger. Rather, it often makes you weaker, but let me explain.
Let's say you are being bullied in school, is it going to make you stronger, or weaker?
Let's say you have tough parents that are too strict, is it going to make you stronger, or weaker?
Let's say you've been criticized unjustly, is it going to make you stronger, or weaker?
I could go on and on with this…
The truth is that none of those is going to make you stronger. On the contrary, at least for a while, it most likely will make you weaker.
The reason why this is so, it's because we are not here to suffer and go through tough times. It's our upbringing and our ignorance about the laws of the universe that make us live through tough times, but it's not "natural."
Look at nature around you. Look at trees growing, flower blooming, the earth rotating like a clock to face the sun at the right time at the right place. Does any of that is a testimony of struggle?
Hardly.
Anything that struggles, is a testimony to resistance, and resistance is not natural.
Where does this Belief Start?
It all starts with two main beliefs.
– Nothing truly valuable is easily acquired.
– Our happiness depends on others.
Most people on the surface of the earth believe that their happiness depends on other's behavior and actions.
While we are beings that need company to be more complete, our deep down happiness is an individual work. We need to be happy from the inside out, because if we're not happy in the first place, no one can make us.
Since the beginning of time people have tried to make others behave in a way that make them feel good.
It was the very pitfall of my last relationship. That poor guy always wanted ME to make HIM feel good, and he was blaming ME, for feeling bad.
The truth behind it all was that he had a very painful childhood, where it was believed that that you must go through some pain and suffering, in order to come out victorious on the other end.
The problem is that there is no such thing, so the pain and suffering never stopped. He was miserable in the inside, and was looking for someone outside of him to make him feel good.
The more you inflict pain and suffering on a child, the less likely he will ever appreciate anything good.
because if pain and suffering is what a child has known from the start, and pain and suffering is what has been programmed in his subconscious mind, it will make sure to deliver to him all throughout his life.
Pain and punishment doesn't make us happier in the end. Pain and punishment only make us more bitter, depressed, and lost.
Where does the Teaching of Pain come from?
The human race has developed the teaching of pain, because they have forgotten where they come from and what "exciting" really means. They have even created religions and governments that only confused them more.
However, there is no doubt that the human family is growing mentally. That's why we don't believe the same things that we used to believe thousands and hundreds of years ago.
As a matter of fact, we don't even believe what we used to belief as little as 50, or 30 years ago.
A good example of that is that we don't really believe in hitting children anymore, while it was worldly sprayed in a rather recent past.
That's because the human mind is becoming more and more mature, at least for most of our societies, and we have come to understand that helping a child to reason is way more advantageous than hitting him or her.
This said, however, it doesn't mean that societies that have been freer to evolve don't have some residues of old beliefs. It's far from being the case actually. We may be a step further, but it doesn't mean that we are totally out of the bush.
What I'm saying here, is that the teaching of pain being good is still worldly spread.
But why?
We are Taught that Pain is Valuable
The teaching of pain being valuable is still very common, and it doesn't seem to be going anywhere just yet. But at least, more and more people in the western world are starting to understand some fundamental truths that we are going to discuss later.
In the meantime, from the dawn of our collected history books, pain has been valued, and put on a pedestal in such a way that we've created sayings in all languages that translates that pain is good, and pain is necessary.
Here are some common statements of the English language:
"No pain, no gain"
"Save for a rainy day"
"God said it will be worth it, but he didn't say it would be easy"
"Rewards comes to those who work hard"
"Life is hard"
Of course there are many more out there, but they all say the same thing. They are all saying that:
Pain is what it cost to get relief
Pain is something we need to expect
As a very insightful coach I know once said; "Of course people need to save for a rainy day, they've been taught to expect the rainy day anyway." Now, tell me about being taught that pain is something you've got to expect!
Since we've believed that for thousands of years. Since it's what we've learned from our parents, who learned it from their parents, it's what we are supposed to believe.
That's why we do things that we don't like to do, and that's why we are making our children do what they don't like to either.
Because, remember?  No pain no gain.
But if this wasn't bad enough, because we've so well accepted that pain is a natural step to go through, we have learned NOT to trust our inner guidance system, while our inner guidance system is the thing that we should always trust first and foremost.
So, yes, we can say that the false belief of thinking that pain is rewarding is not only stupid, but border line dangerous in some cases, because it makes us deny our very inner guidance system which by nature will make us avoid pain.
Pause for a minute or two, and try to remember times when you didn't listen to your intuition, while your whole being was telling you to. How did it go for you?
If you are honest, I'm sure that you've realized that you should have listened to your inner guiding system that we call intuition.
What you Expect always Comes True
I'm preparing a guest post where I will be fully explaining why and how you create your own reality, but for now I'll just say this, as an appetizer for this guest post that you'll be able to read on someone else's blog.
Yes, what you expect always comes true. No wonder you've been having some hard times.
Now, let me ask you , how often do you wake up with a smile expecting that everything in your life will go well?
How many times do you tell yourself not to worry, because everything will fall into place?
How many times have you told yourself that you don't have to suffer to get anything in life?
How many times have you told yourself that life doesn't have to be hard?
Now I know what you're going to say, everything out there proved you right so far.
Well, everything that you see and experience in this life, is what you create subconsciously. And unless you're willing to accept that truth, you will continue wondering why.
You're not at fault, though. You grew up being programmed that pain is natural, and that you must go through it. It's part of life, right?
But how about I can help you see that's all a big lie?
Stay tuned for more info about how you can create a much better reality for yourself.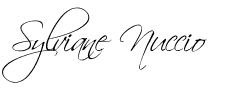 If you want to learn how to attract more money the easy way, make sure you get on the list to get to known the exact date and time of the webinar.