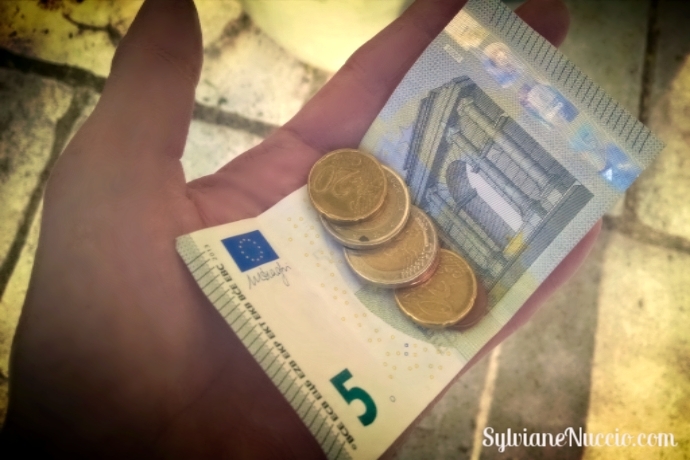 You're sick and tired to live from pay check to pay check.
You are able to survive, but you can't really call this living.
You're getting by, even going on vacation once in a while, and perhaps buy few gifts for your kids on Christmas day, but you are far from living the life that you're dreaming of.
This is the life that many people live every day.
Surviving more or less decently. And if you do you might even considered yourself blessed.
This is the life I used to live myself as well, that's why I know all so well about it.
And it's because I know this type of life style so well, that I've decided to share my knowledge about attracting money in an upcoming webinar.
Form Broke to Living the Life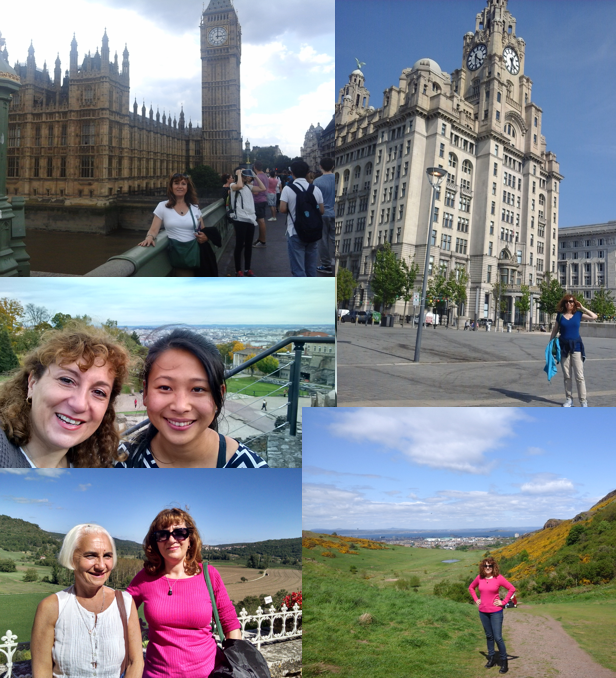 Before my life starts changing drastically about a year and half ago, I was leading a very mundane life because I was broke too.
But by the beginning of 2014 I really started seeing the results of my inner work about money.
What results?
Let's put it this way, I now live a life of luxury, with no alarm clock to wake me up, and conducting my day as I wish. All of this while traveling all over Europe and working with my clients online as I go.
As I'm doing this, I actually got noticed by several people who asked me for interviews, and other participation for their blogs.
Even the magazine Success seemed to have noticed me, and at the end of this week, eReflect, which according to them is a world leader in education and self-improvement software is going to publish their interview of me. I was glad to participate because it was a different type of interview than the usual blogging questions.
But most importantly, not too long ago, I was approached by someone from Australia, who offered to help me create a webinar for my target audience.
What's interesting when you work with the law of attraction is that by simply focusing long enough on something that you want it tends to show up more and more rapidly. That's what happened with the webinar offer.
I had been thinking about creating a webinar for my personal development target audience, but since I've never done that before, there was no way I could create one on my own. However, interestingly, someone came to me without me asking anything at all.
I accepted the offer right away, but the next question was, what could I offer on this webinar?
You are Interested in what I Teach
I teach about the subconscious mind, the law of attraction and many other related personal development topics, but I really wanted to make my first webinar about a topic that would really interest most people.
In order to do this, it wasn't too hard to find out the answer.
Back in July, my linkedin article titled "Why are you Broke?" was read almost 1,300 times so far, and got 85 likes, so I thought that understanding why you don't have enough money and the desire to generate more of it is still very much of a hot topic that will interest many.
Before I was able to really physically turn my life around with proofs that I actually did, I wouldn't have the nerves of show people how they can attract more money into their life, but today while I'm traveling all over Europe for the past 6 months now, and counting,  I really feel that I can show others the ropes of success in this area.
5 Reasons why you're Still Broke
Now, there may be many reasons why you may think that you're broke, but in my webinar I will reveal to you the 5 main reasons why money is not coming to you as much as you would like.
To give you a hint here, the reasons for your lack of money are actually not directly connected to your job, your salary, your sources of income or how much business you have.
Why not?
Because the jobs you land, the income you generate and how much business you have, all are based on some deeper money beliefs and subconscious programming that are running the show.
I've seen people working for the same company and doing the same job, while making much more money than their colleagues. I've seen people running the same type of business while one was successful and the other not. And that's just small examples, there are many more out there.
Why do you think this happens?
We are going to dig deeper about this subject, and you will have a aha moment, I'm sure. Especially if you've never thought of it this way before.
What you will Discover in the Webinar
What is money!
Surprised?
You may be thinking, well, I know what money is, right?
Well, my guess is that if you have less money than you would want, you may not truly understand what money really is.
We are going to discuss this in details in the webinar.
This topic alone will be well worth it, but there is much more to discover of course.
How your Beliefs about Money Affect your Income
Of course, we are going to discuss beliefs about money.
You probably have more programmed beliefs about money than you think, and the truth is that we all do.
So my goal here is to explain how most common beliefs about money affect your money flow. Your income.
This is going to be a really interacting section of the webinar that you don't want to miss.
Unlocking your Emotional Issues about Money
What type of emotional issues do you carry around about money?
Here we are going to discuss basic feelings that many people have in regards to money.
Of course, we are going to see that our emotional issues do affect our money flow as well, whether it be favorably or unfavorably.
Also we are going to pin point the differences and relations between our beliefs about money and our emotional issues with money.
Understanding your Relationship with Money
The emotions that you have developed around money has been taught to you. It's not something you were born with or that you even made up.
All of this has been taught to us by our parents and the society we live in.
Over time, the accumulations of beliefs and our emotional issues about money developed into our relationship with money. As a matter of fact, you are going to learn that your relationship with money has nothing to do with money itself, but everything to do with your subconscious programming. We will talk about real life examples to illustrate this so clearly to you, that it will stick to your mind forever.
Aligning yourself with the Energy of Money
Aligning yourself with the energy of money will take a full understanding of all the 4 previous points. But once you're getting it, you will be better able to align yourself with the energy of money by refecting in such a way that you'll never think of money the same way again, and your flow of money will reflect that.
Conclusion
You're tired of living a life that is limited by your lack of money, and you are still wondering why you're not able to do better by now, and you are more than ready to do something about it a t this point in  your life.
You are willing to have an open mind and learn the deep truths about this thing that we call money.
If this is you, make sure you stay tuned and watch for my upcoming webinar date.
If you feel that you'd be remotely interested in learning more about money and how to attract more of it, just let me know by filing the form below and you will receive all the updated emails until the D-day.
In the meantime, much success to you, and I hope to see you soon at the webinar.