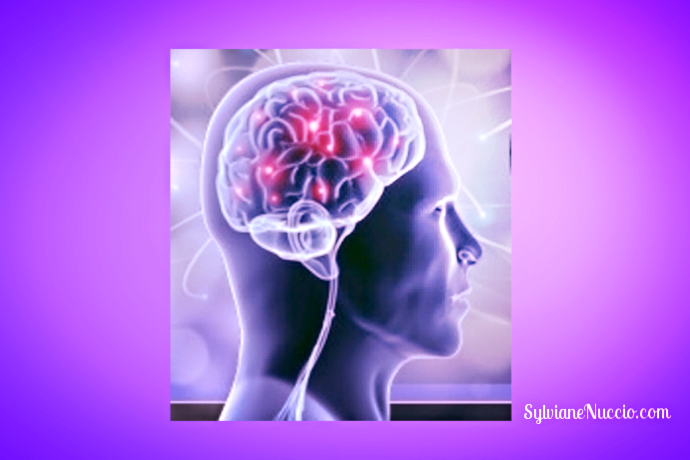 Maybe you've been wondering why your life has unfolded the way it has.
When I was younger, I remember wondering why some young women my age had already been able to find the right partner and just seemed to be happy ever after, while my own relationships had been the most nightmarish events in my life.
What was different between these young women and me? What did they have that I didn't?
Since childhood, I had been wondering why some people with half the talents my mother had, had been able to create a business and become wealthy with it while my mother, as talented as she was, had kept working for a boss her whole life.
I would get to know the answers to those questions many years later. But boy did I looked for those answers for a long time.
It's probably why I got very much interested in personal development since the mid-1980's until I got distracted with life for a decade, and then got deeply involved with it back again in the mid-2000's when I started ingesting more personal development material than the average person.
That's when I finally got the answers to my deepest questions in life.
In this post, I'm going to give you a very important clue that may start answering some of your own questions.
What have you been Attracting into your Life?
The main reason why someone can or cannot do something is due, mainly, to their own thoughts. But the tricky side of this is that our conscious thoughts (the ones that we can recognize) are in direct connection to our subconscious thoughts (the ones we're not aware of).
Looking back at my older blog posts, I've noticed that it's been a while since I've written an article explaining what the role of the subconscious mind is, so I think that it's time to fully explain this to you today.
Whether you are a single mom looking for a relationship, whether you are a single mom wanting to thrive financially, whether you are suffering emotionally, or whether you're broke it's all related to your subconscious programming.
So let's fully understand why and how.
Where is your Subconscious Thermostat Set to?
My colleague Steven Hall who is a successful life coach and hypnotist in the UK likes to call the subconscious mind a thermostat. I think that's a perfect word for it.
He Explains how the amount of money that you make/have is based on your wealth thermostat.
I, for my part, had compared the subconscious mind to a thermometer in my last webinar which is a very similar analogy to help people understand how the subconscious mind works. But let's go with the thermostat here for the sake of this specific analogy.
If you set the thermostat of your home at 70◦ F, it will prevent the temperature of the house to go above 70◦ F. So, when the temperature in the house would reach that temperature the heat or air conditioning would stop or kick in depending if it needs to heat up or cool down. As long as you do not change your thermostat settings, the temperature will never go over 70◦ or at least close to it.
It works the exact same way for your wealth subconscious programming for example.
Let's say that your wealth thermostat is set as $2,000 (or around it) a month, you will most likely always get jobs or opportunities that won't allow you to make much more than that.
Of course, consciously you want more, but subconsciously you don't. And where ever there is a conflict between your conscious and subconscious mind, the subconscious always wins.
This works for everything in life, not just money.
Let's say that your relationship thermostat is set at "relationships don't last,"  you most likely never will be involved in a relationship that does last.
If you're a woman who always ending up in an abusive relationship it's probably because early on in life you've learned subconsciously that's what relationships are. It's become part of your subconscious DNA. That's where your relationship thermostat is set to.
As I mentioned many times before in blog posts, videos, and webinars, most of your subconscious programming happened between the age of 0 and 7, and up to 16 years old.
In the case of abusive relationships, you may have seen your father beat or mistreat your mother, and thus, as a little girl, it was accepted by your subconscious mind that women are mistreated by men. Or you may have been mistreated yourself (and not necessarily by your parents) which will produce the same type results.
When it comes to money, maybe you've learned from your parents that money is scarce, because you've always heard them say things like… we're broke, we can't afford it, money doesn't grow on trees, you have to be dishonest to be rich, money is the root of all evil, and so forth and so on.
Keep in mind that the subconscious mind does not resonate like the conscious mind does. It just takes in data and attributes it as true. Whether it's good or bad, or whether it's positive or negative. There's no right or wrong for the subconscious mind. And there's no joke either. Everything is literal with the subconscious mind.
Just like the literal thermostat of your home, whether you set it high or low, the thermostat won't complain about it. It's just going to temperate your house as cold or as hot as you set it. The subconscious mind works exactly the same way.
Changing your Subconscious Wealth Thermostat
How do you change your subconscious wealth programming?
First, you need to become AWARE of where you are at the moment.
Where do you stand when it comes to money?
A quick and easy exercise that you can do is writing two lists.
Write a list that starts with …. Money is… fill the blanks.
Write a list that starts with… Rich people are… fill the blanks.
Try to write very fast without analyzing your answers. Write the first thought that comes to mind without judging your answer.
Once you've exhausted your list, stop writing and read your list carefully.
If you've written anything negative, it means that you have some negative feelings (subconscious thoughts) towards money.
Second, reset your money thermostat through meditation.
Don't worry, you don't have to be an expert in meditation here. As a matter of fact, Steven Hall which I mentioned above has a method that can help you tremendously here. No need to be any kind of expert in meditation at all.
The reason I wrote this post today, as a matter of fact, it's because just a couple of days ago, I sent Steven Hall's eBook titled 5 Meditations that will Make you Rich to my list of subscribers.  Since they are my faithful followers, I felt it was only natural for them to get this from me directly and first.
However, I wanted everyone to benefit from it too, so if you too would like to get it, you can get it here.
Also, if you want to, inside the book, you will be able to purchase the audio and guided meditation sessions by professional hypnotist Seven Hall.
The reason I wanted to share this with you is that this is one of the best meditation exercises that I've ever tried. Plus he sales them for a price that anyone can afford.
It works great, and I love it!
So I wanted to share it with you guys.
In any case, even if you don't want the audio part, the eBook is free. Just fill out the form below, and you'll get an instant copy.