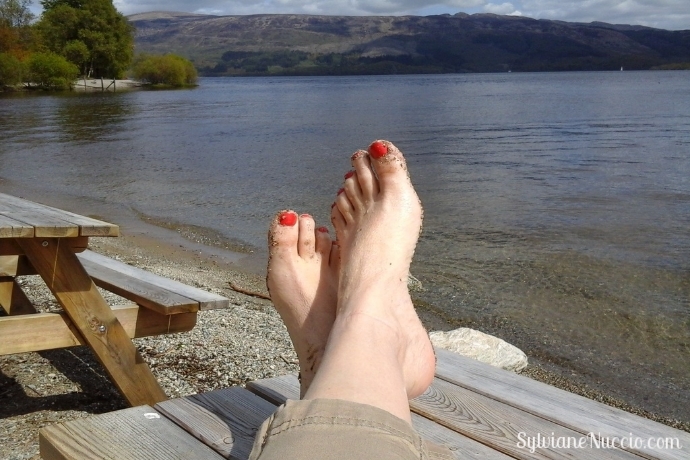 You are a single mom, and while you've managed to live on your own, and raise your kids decently enough, you wish you could meet a rich prince charming to eliminate every single little financial worry you may have.
Well, while this is all nice and pretty, that's not what you want.
I promise.
Why?
Because as soon as you put your financial future in the hand of someone else, you bring upon yourself potential headaches, heartaches, and struggle.
You may be thinking that what you need right now is a man who could help you in your financially, but what you really need is YOU to help yourself become more financially stable.
What you need is to be financially secure before moving into a new relationship.
In this post, I'm going to tell you exactly why, and how you can start, so you can be on your way getting there on your own, not because of someone else…
Because when you do…
You are Giving your Power Away to Someone Else
What happens when you rely on someone else for you to be financially secure?
Well, what happens is that you put the power to control you in someone else's hands. And when you do this, it means that you are taking that power away from yourself.
As soon as you rely on someone else to do something for you, you give that power to that someone else, and by the same token, you're taking such power away from yourself.
It works in everything, but even more so in the case of relationships.
And by the way, not only when it comes to money.
While my mother was married to my father (until his early demise) she thought that she didn't need to learn how to drive, because she had her husband to drive her around.
However, when she found herself a widow at age 37, it was a tough awakening living in a small village where you had to drive to go everywhere you needed to go.
So, at age 37 she had to start doing what most people would do 20 years earlier, which is learning how to drive.
She hated it, and it wasn't easy for her. I still remember that even though I was very young at the time.
You see, if she had not counted on her husband to drive her around, if she had decided to learn how to drive for herself 15 years earlier, she could  have avoided the stress of getting an emergency driver's license.
But because she counted on her relationship to handle that problem, she wasn't ready when my father died.
There are really only two ways to learn things, one is called the easy way, and one is called the hard way.
In this particular case, my mother learned her lesson the hard way.
You need to live your own life and do everything you need to do as a person, not as someone in a relationship. You need to BE your own person to the full.
If you leave anything behind, under the hat of the "relationship bound" so to speak, you're giving your power away to someone else.
When that happens, you are actually…
Sending the Wrong Message to your Subconscious
You may or may not be familiar with the power of the subconscious mind, and if you're not I advise you to read and follow my blog.
But even if you're completely new to this, you need to know that your subconscious mind has been and is being programmed from the time you were born, and even before that.
I was just watching a scientific program on TV yesterday where they did some tests with 18-month-old babies that showed that even 18-month-old babies can already make some basic additions and subtractions.
Why?
Because there is a subconscious programming that exists in every single human being and even animals, before as well after birth.
When you tell yourself that you need a relationship to help you out financially, you are programming your own subconscious mind that you can't do it alone – that you need someone else to do it for you.
You need another human being to save you.
The problem with that, is that when you need someone else to save you, it weakens you.
You're Existing through Someone Else
The reason why I can so relate to you is that I've been there.
I've made the mistake of letting myself exist through someone else more than once, and because of that, I set myself for failure until I woke up.
But before I did, I felt non-existent.
When you enter a relationship while you're far from being financially secure, you're very lifestyle depends on someone else, not on you. And when or if that someone else gets out of the picture, you're lifestyle goes down the drain.
Your very existence as you know it will be very much challenged.
According to some research, one of the top 3 reasons why women stay in an unhealthy relationship is money.
While already half of marriages end in divorce, probably half of people who do stay married, do so for financial reasons. And that's not a good reason for anyone to stay in a marriage.
I have had conversations with women who are still married, and have admitted to me that if it weren't for the financial factor, they wouldn't be in their marriage anymore.
So, this brings us back to the core of our discussion, doesn't it?
If you were to enter a relationship before you're financially  secure, or where you really want to be, you'd be setting yourself up for troubles that you may not even be in right now, as a single mom still being able to manage your financial life.
It's very important that you learn how to become financially secure before you get into a relationship, and I can show you how.
First Step into Becoming Financially Secure
The first step in becoming financially secure starts in your mind and in the understanding of how your can use the law of attraction to help your financial situation.
Do you feel that your motivation to enter a new relationship is your financial situation?
If so, why not try to better your financial situation first, so you can start a relationship that is not going to make you feel stuck in it in any way, shape or form, but rather enhance your life situation with no agenda behind it.
To learn more about how to attract money, get my free video course by filling out the form.
Maybe you need to start by understanding money in all its form, and what you need to change at the root to be able to attract more of it.