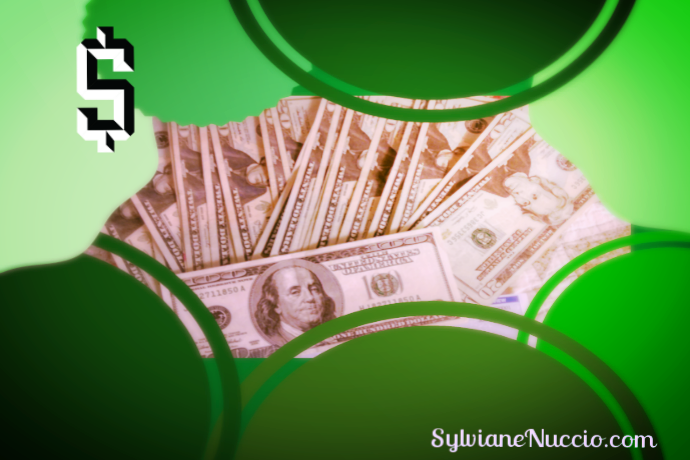 When it comes to money, if I were to ask you the following questions:
Do you worry a lot about it?
Are you consumed with feelings of not having enough?
Are you feeling that money is more powerful than you are?
Are you avoiding to think about money because it's just too painful?
When you do get money, does it go away fast?
If you can answer yes to any one of these questions, you're most likely lacking money right now. But the worst thing is that as long as you will feel this way, your money situation will not change.
It may sound very simplistic, but the main reason why people are broke, why people lack money on a constant basis, is because they do not understand the roots of their problem.
In order for you to change your money situation, you are going to have to handle these three things…
Recognize that you are responsible for your lack of money.
Find out where your blocks about money come from.
Accept and understand that you are your own source of wealth.
Unless you get to check and pass these 3 steps, nothing will ever change between you and money.
The purpose of this post today is to help you to get this understanding, and guide you on the right tracks.
However, let it be clear that I will always be better able to help you if I can coach you one on one.
This said, be sure to read this article all the way through, and things that are still foggy for you right now, will be much clearer by the time you're done reading.
And it doesn't hurt to read it more than once if you have to.
You are Responsible for your Money Situation
I hate to break it to you, and I know that people with a victim mindset hate to hear that, but pretty much everything that happens to you is caused by you.
But this shouldn't discourage you at all. On the contrary. When I first learned that I was the one who had brought on all the things I didn't like into my life, I was relieved, because I finally had a concrete answer to my deepest questions in life.
Now, you're may be saying, how in the world am I going to bring bad stuff upon myself, like being broke?
It doesn't make sense, right?
Of course, at a conscious level, it doesn't make sense at all. No normal thinking person would want to harm themselves voluntarily. But the problem is that only a fraction of what we do is truly conscious. Most of what we do come from the underlining of our being, better known as our subconscious mind.
If you are familiar with my blog, I'm sure  you are already familiar with the concept of the subconscious mind, but if you're not, I encourage you to read some of my previous posts to get more knowledge on the subject.
The reason why we are responsible, in this case regarding our lack of money, it's because such lack comes from our very own fears and limiting beliefs.
Of course, such fears and negative beliefs are, for the most part, unconscious, but nonetheless coming from you. Coming from your own subconscious programming.
When I started to understand that I was creating my own experiences based on my subconscious mind programming, it was totally liberating for me, because I knew that I could do something about it. If I was somehow responsible for it, then it meant that I could change it. And I did.
And by the way, this works for everything, not only money. It works for your relationships, your career, and every single area of life.
You are creating your reality from the inside out. That's why, even if it's at an unconscious level, it's coming from you. You are the source of your reality. You are the source of your present money situation.
The good news is that you can change it.
In order to do this, you are going to need to go to the roots.
Find out the Roots of your Money Blocks
Right now, it's early spring and weeds grow like crazy. If you have a garden like I do, you know that when it comes to weeds, unless you destroy them from the roots, they'll be back almost overnight. To have a fighting chance against weeds, you need to destroy the roots. Period.
It's the same thing with your money issues.
If you can't see the root of the problem and remove it from there, the problem will keep on resurfacing over and over.
That's why people who have deep down issues in regards to money, will manage to lose money even if they happened to win the lottery or inherit a lofty amount.
I personally know some individuals to whom it has happened. that's not just stories you hear. It's a fact.
Even if you receive a larger than usual amount of money, it's not going to get you rid of your inner blocks, and those inner blocks will make sure that money is gone as soon as possible.
What don't to check it out!
Granted it can be quite challenging to find out your own inner blocks, but that's part of what I do as a coach. I help my clients to find and remove those blocks that keep money at bay for them.
Understand that you are your Own Source of Wealth
You may have the impression that money that comes or doesn't come to you is due to a factor outside of you. Something you can't help.
But, that's a just a false impression. The reality is that money does or doesn't come to you based on what's going on inside of you.
If you have a very low self-esteem, if you feel little when it comes to money, if you feel that money is bigger than you, if you feel powerless, etc… those are internal feelings that are going to keep you from having or keeping money.
On the other hand, if you feel comfortable and generous with money, if you have peace of mind about your money, if you feel that you can afford what you need and want, If you have healthy thought-feelings about money, then you will most likely never have any problem with your finances.
Before you'll be able to get a better job, a better career, a better opportunity, and an overall better handle on the money that you already have. Before any of that truly happen for you, you need to learn how to feel abundance from the inside out.
You are your own source of wealth, thus, your wealth can't manifest if it doesn't exist at the source.
Understanding and manifesting wealth from within will definitely change your money situation forever.
If you feel ready, I would love to help you with your money situation, but if you're not quite ready yet, why don't you start here…