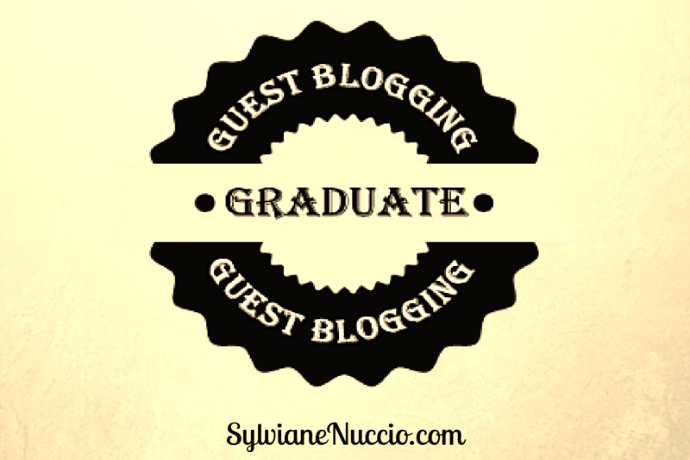 You know that guest blogging is a good thing to do to improve your traffic and grow your business.
However, you are scared to get going because you don't feel that you're are ready yet, or you are wondering what blog you should target.
If that's your case, then this post is for you.
I am now an official graduate guest blogger.
I took Jon Morrow's course, because it's supposed to open some big blog doors to publish my guest posts on their sites.
The course takes you through 6 modules which go into details about what to do exactly to write and submit your guest post to the big guys out there.
People like Danny Ivy and Henneke Duistermaat have taken that course before Jon Morrow started to sell it in the form that he sells it today.
Frankly, without sounding haughty here, I didn't take the course to learn how to write, or even to learn how to submit a valuable post with a great pitch, because I've done enough of those in the past for me as well as for some of my clients.
The reason I decided to take the course was specifically to get doors to open for me with that guest blogging graduate stamp, which according to Jon Morrow, is a nice little "passport" to have your guest post accepted.
What can I say, that's the world we live in, and having a proof stamp seems to make people feel more comfortable.
So, here it is. I've got it now.
And because of my guest blogging skills and that approval stamp, I may be of some help to you.
What did I Learn that I didn't Already Knew?
Personally, except for a handful of tips that I won't deny, I can't say that I've learned big items that I didn't already know, which is good news, since I've been guest for almost 10 years now.
However, if you are new to guest blogging, if you are still struggling with writing and submitting your guest post, or if like me you'd like to get more doors opening for you, you might want to consider Jon Morrow's course.
However, if you want to build a relationship with Jon Morrow himself, purchasing his course might not necessarily be the way to go.
No Reply to my Emails
I'm not someone shy, and I'm not someone impressed by what we call the influencers.
Give that to the fact that I used to be in the acting business and worked with famous actors, probably, but either way, I don't think I've ever been impressed by those guys as some people seem to be.
One thing that will impress me though, is if big influencers show their humble human side rather than their "God side" so to speak.
Where am I going with this?
Well, I've sent a few emails with questions to Jon Morrow, even after I signed up for his course, and never did I get a single reply.
I know we like to say that those guys are busy right? But aren't we all?
I know that they do get tons of emails for sure, but replying to an email from someone who has paid for your program, should be a no brainer.
When you sell a product and you don't reply to emails, not even the emails that were sent to you as a reply to your own email, that's not very good customer service.
Now is it?
If you are at a point where you can't reply to your own emails, then have an assistant that does it for you.
So while I'm not here to spread negative things, I will always be the one that tells the truth whether it's popular to do so or not.
That's probably the French side of me.
Guest Posting is a Lot of Work
Something that Jon Morrow is not hiding from you in his course, it's that it takes hard work to guest post on a regular basis.
And keep in mind that the more popular the blog, the more work it will take.
When you want to write a guest post, it's not so much the actual writing that is going to be the most painful, but the ability to come up with brand new or original ideas that will be interesting or intriguing enough to pick those guys' interest.
Plus you'll have to do it at the very least once a month, and it would be best if you could do it once a week, at least for a while.
When you set your mind to writing a blog post for a popular high level blog, you need to impress the editors in one way or another, because they do receive many, many requests every single day.
As Jon Morrow mentions in his course, the one thing that's on your side, is that most pitches are of a very poor quality.
I can confirm that to be true according to the pitches that I'm getting myself.
The good news is that's is not that hard to write a professional sounding pitch.
Is Guest Blogging a Loss of Time?
In a word, no.
As long as you are able to write a high value and original blog post attached to a great pitch, and that you do this on a regular basis, you will most probably reap the fruits of your hard work.
Guest blogging will never be a loss of time, because of at least the following 5 reasons.
You will improve your writing skill a lot.
You will widen your audience.
You will grow in popularity.
You will be able to build relationships with by influencers.
You will be growing your business
There isn't any doubt that guess blogging can pay off big time for you and your business.
What you Must Know about Guess Blogging
If you are new at guess blogging and don't know how to start, learn the ropes first and start your guest blogging journey only then.
Here are 3 things that you MUST know before you start your guest blogging journey:
Learn to write highly valuable blog posts that address the paint points of your audience, and the audience of the blogs you are targeting (the audience of the blogs you guest post on should be the same as your own).
Learn how to write good pitches that get the attention of editors.
Try to build relationships with editors of the blogs you want to target.
You need to master these 3 things before you even start your guest blogging journey.
Few other Items you Need to Include
Make sure you have a clear and specific goal why you are guest posting in the first place.
As I mentioned above, it will take lot of effort, energy and work on your part to write brilliant guest posts that will be accepted on big blogs. So, you want to make sure that you know EXACTLY why you're doing it.
a) Increase your traffic?
b) Win more clients?
c) Grow your mailing list?
d) Sell more copies of your book?
Pick one goal and stick to it.
Guest post with one goal at the time. If you are not clear on your target neither will be your audience.
Make a list of blogs you want to pitch.
Having list ahead of time will help you move forward faster and better.
Start with smaller blogs at the beginning, and move towards bigger blogs as your skills are getting sharper.
Smaller blogs won't be as picky and choosy, thus easier.
Remember to write for the reader, no for you, not to boast, and not to tell useless stories even if you find them entertaining.
A guest post is not like your own post. This is the time to be 100% focused on your audience and 0% on you.
Be sure to funnel your guest post to your landing page in your bio.
No need to guest post at all if that is not possible.
Include ONLY one link in your bio.
The more link you include in your bio the more confusing it will be for your reader, and you'll be taking the risk that they won't click on any link at all.
Write a short, but interesting bio.
Boring bios don't work. Learn to be sparky in your bio while short and to the point.
Make sure you target only blogs that will allow a writers' bio.
Do not waste your time on blogs that won't feature you as the writer. Blog guest posting is way to much work for that.
Get the Big Black Book from Jon Morrow which is free, to get access to big blog with large audiences.
You can't get that book without passing by the course.
You are thinking about gest blogging, because you know that it would be beneficial for your blog and your business, but you haven't made the plunge yet. If that's the case, follow the tips above and get going.
If you would like help with your guest post, you can always hire some help right here, and get the beneficial results you are looking for faster and stronger.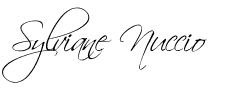 I write in such a way that your potential customers will fall in love with your business.
Would you like some advice about blogging for better business? Get it here!