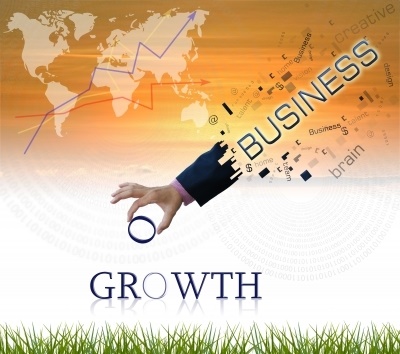 If you are a serious blogger, you might be looking to promote your blog and business with guest posting.
As a matter of fact, guest posting to the right places could really boost your traffic and sales considerably.
When I'm saying guest posting, however, I'm not talking about trying to reach any blog out there. I'm talking about reaching the big mammoth blogs where your guest post could really matter and make a difference for you.
The question is, how can you write an effective guest post pitch that will get you positive responses?
When you pitch those big blogs, you need to understand that it's going to take more than a simple email such as you would send to your blogger friends to ask them if you could guest post on their blog. It's going to take a specific an effective guest post pitch for you to get any chance of a response from those guys.
In this post, I'm going to give you a step by step about how to write an effective pitch to get positive responses about your guest post.
Two Vital Things you Need to Know about Guest Blogging
If you want your guest posts to pay off. I mean, really pay off.  You need to understand two most vital things.
1-     You need to reach out to big mammoth blogs
2-     You need to do it over and over
I know it might not sound very attractive, and we all want to hear easy answers to our questions, but this one, am afraid, doesn't have one.  I know that many people may not like this answer, because in the back of their mind they hear words such "difficult," "tough," "efforts," and "hard work."
Well, anything worthwhile requires some type of effort. This is one of them.
I know. Believe me.
Pitching the Mammoth Blogs
We can easily say that there is a right way and a wrong way to pitch those big blogs. I can assure you that if you do it the wrong way, you'll either never hear back from them or get a negative reply. Don't forget that they receive dozens, maybe hundreds of requests for some of them, each day.  Your completion is tough to say the least.
But don't let that discourage you. It's better to know what you're against and do things right, than not knowing and hitting your head against the wall every time.
Now that the truth is out of the way, let's see how you can create the perfect pitch, so you can at least stand a chance to be viewed as a professional blogger who knows how to act and what to do when it comes to promote your articles on those big blogs.
Here is a step by step to write an effective guest post pitch.
Tell them Who you are and Why you are Contacting them
Don't lose any time with redundancy. Open your letter (email) telling them who you are. and what you would be presenting to them.
Simply introduce yourself… "My name is …. and I'd like to contribute a guest post to…" This is basically how you should open your email.
They don't need to know where you first heard from them or how much you love their blog.  They don't really care about that. Remember that they receive hundreds of requests and they are past this type of interest, because so many people like and visit their blog on a daily basis.
Include Samples of your Previous Work
Right after your short introduction, its time to give them a small list (3 or 4) of other successful guest posts if you have any, especially if they are relevant to their blog topic.
If you do have some, you should include links to previous guest post, because it will be one of your best weapons to get in.  That's why it's always easier to guest post on those big blogs if you have done it before.
I know it sucks, but that's the truth.
However, if you don't have guest posts, you can always include samples of your own best posts that are relevant to their blog.
Write the title and include the URL of the post just below.
Introduce your Topic
If it's possible, you can actually pitch them with 2 topics, so they could choose which one they want, but it works fine with one topic only as well.
This is how you do it…
Mention the headline of your post.  This is where you better make sure that your headline is a good one, because if it's not, they may stop reading your pitch right there.
Underneath the headline, write about the theme of your post in two or three lines.  Make sure that it's short but really explains what your post is all about.
Under your short blurb telling them what your post is about, mention how you are going to (or already did) develop the article.
An easy way to do this is by taking each of your subheadings and break them down into a single sentence. This is also a good place to let them know if you're going to add some case study links or high quality posts that will support your your article.
You don't need to tell them what specific links at that point; just let them know that you will add such links to increase the value of your post, and emphasis what you're saying.
If your post is going to include screen shots or graphics to support your article, there would be a good place to let them know as well.
Note: You don't have to link to other sites or include images. This is really up to you and depends greatly on the topic of your guest post.
Make it Obvious that you are a Reader of their Blog
We are all the same, big blogs, or small blogs… it tends to irritate us when someone is pitching us while you can tell that they have never set foot on your blog.  And I'm not talking about commenting here.
What I'm talking about is, really study the type of content that they approve and publish, and try to bring about at least one of such features in your post, and mention it in the pitch.  Here is how you do it.
For example, if you noticed that their posts often include links to influencer bloggers, mention in your pitch that your post will be including links to influencers' posts that will emphasis your point. If you notice that they like to include quotes, tell them that you will be including quotes. And so on.
By doing so, you won't have to tell them that you read they blog on a regular basis, you'll prove it to them.
That's why you should never pitch a blog you have never read before. More than that, you should be very familiar with it.
End your Pitch with a short Bio and a Link to your Site
Anonymity doesn't do well for want-to-be guest bloggers.  When I see some people asking me to guest post on my blogs who don't even have a face, I want to run away from them as fast as I can. Now, it's the same thing with those guys.
They don't have to know you personally, but they do want to know who you are, what you do, and where you are located.  1 to 3 lines are enough.
It could be something like, "I am a technical writer out of Seattle, WA working as a freelance writer for big companies and corporations, and I blog at http://…."
Now that we know how to format the pitch, let's talk about the post itself.
Pitch Topics that will Appeal to a Large Public
Remember that guest blogging is basically opposite niche blogging or target marketing. Your guest post topic needs to appeal to a large crowd, not just a specific small group of people.  What I mean by this is do not write headlines such as: "something, something for people between 18 and 25," or "something, something for people living in suburb areas," or yet again, "something, something for people on diet."
Do you see what I mean?
Those guys want their posts to be helpful for ALL their readers, not just a few of them.  So the more exclusive you will be, the least chance you'll have for your guest post accepted.
Be Keyword Conscious
Those blogs count on keywords for their posts to be found organically, so when you write your guest post, put aside 3 main keywords that you will place in your post at least a couple of times each. Do not force the keywords just for the sake of it either, but be conscious of them and place them where they fit naturally.
However, your main keyword needs to be in your headline, towards the beginning of your post, in the middle of your post and towards the end.
Those guys will look at that. If your article has no specific keyword(s), they'll probably reject it.
Keep your Promises
Remember all the promises you've made in your pitch, because they better stick all the way to your post.  You need to remember that no matter how good your pitch is, at the end of the day, what those big blogs want is value for their readers, and something that will make them look good at the same time.
If you're post doesn't do that for them, there is no chance they'll accept your article.
Be Original
Do you know what those big blogs are really after?
Originality!
Yes, they're looking for something fresh and new, not something they've covered several times over themselves or with their guest posts.
The very first reply I got from a big blog was, "While this topic is a good one, we've covered this several times before."
So, besides being the best writer and the best pitch creator, you need to be as original as you can, while staying helpful for most.
I truly think that this is the toughest part of guest posting on big mammoth blogs. But if you manage to be original while helpful for most readers, you will have a winner.
Yes, guest posting on big blogs can be a challenge, but it's not impossible either.  Remember some bloggers and writers are published every day on those big blogs.  If they can do it, why couldn't you?
Over to you!
Over to you now. What's your experience with guest blogging if you have any? If you don't, are you willing to try this out? Let us  know in the comments.
Photo Credit: FreeDigitalPhotos.net