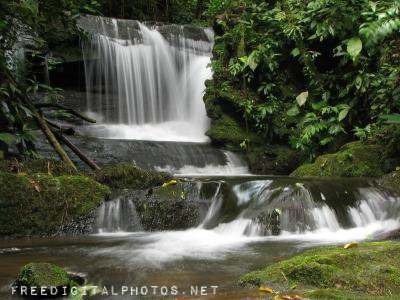 This is part four of my series how can you attract more business. If you are just getting here I would suggest that you go read part one, two and three first. If you did read the previous three posts you know that I suggested that you practice self hypnosis to put anything you want to accomplish in your subconscious mind.  So, in this post, I am not going to go over what I've spoken about in the previous post of this series, but I wanted to talk about what type of actions you need to take once you've gotten into the practice of asking your essential silent partner (your subconscious mind) for what you want.
Self hypnosis, with the appropriate actions, will not only help you get what you've been asking for, but it will come to you the easy way. But let me explain…
The False Belief of Having to Work Hard to Succeed
There is a widely spread belief out there, no matter where you're from in the world, that you need to work hard to achieve what you want or anything of value. The reason why so many people do actually have to work that hard it's because they try to achieve something from a conscious level and conscious level only. Anything that you are trying to achieve from a conscious level will be much harder to achieve, indeed.
Dr. Anthony puts it like this: anytime you are suffering or struggling, you are mis-creating! Anytime you struggle or feel pain, you are attracting what you don't want, rather than what you do want.
Any type of struggle, pain, and hard time attracts resistance, and resistance is not a good vibration for creation. Creation is NOT supposed to be hard. Creation is supposed to come easily and painlessly.
Why is Creation Supposed to be Painless and Easy?
Do you have a hard time believing that creation is painless and easy? Well, look around you and you might change your mind.
The reason why creation is painless is because we are part of the universe, and the universe doesn't create in pain, but naturally and easily. Have you ever watched nature? Take a minute and think about flowers blowing, leaves on trees growing or waters flowing. Does that happen painfully? No, it doesn't. All of those things come forth painlessly and with ease.  It happens without any type of resistance.
At the end of winter you look at the dead looking trees and then you start seeing a beginning of foliage, and if you look away long enough you'll see a full blown green foliage on that tree. You're saying to yourself, how did it grow so fast? Well, it did. Silently, easily and rapidly. The tree went from totally leave less to completely green covered with thousands of leaves that seem to have grown overnight.
This is how the universe works, this is how it creates. Since we are part of this universe, our creation system is working the same as anything else in nature, and we are able to create easily and painlessly, as long as we do it from the source. The source of our creation, as I explained it in the previous post of this series, is our subconscious mind. If we use our subconscious mind to create we will be using the forces of the universe to do so. Instead of struggling to get what you want you will be doing so easily. As Dr. Anthony mentions in his Self Hypnosis Tutorial, "you can create the easy way or you can create the hard way". Many people make the mistake to do it the hard way, because they don't know any better, but what way would you choose if you did?
What's the Difference Between Creating the Hard Way and Creating the Easy Way?
Here let me give you a couple of examples that would be crating the hard way and creating the easy way.
The hard way
For example, you could be looking for more clients or the right clients for your business. The hard way to do this would be to spend thousands of dollars in hit or miss advertising or spend a lot of your time going to fetch for them. And again, there is nothing wrong with that. Many companies and businesses do that, don't they? But this is still the hard way to find clients. It can be time consuming, expensive and painful. In other words, you might have to struggle a little going only that route.
The easy way
The easier way that you can use to find more or the perfect clients for your business is simply ask to your Essential Silent Partner while under self hypnosis. Does that mean that you don't have to take any kind of action while doing so? No, not at all, but it will be inspired actions. You will be inspired to make a phone call, post an ad somewhere specific, talk to someone, meet someone that could help, and a zillion of other things that you will be inspired to do, or attracted to, which you would have otherwise NOT done or be attracted to.
Those steps will take you to your perfect client or clients the easy way. Not only it will be easy, but it will be exactly what you want, what you are looking for. This is what will make it painless.
If you are tired of struggling for what you want, quit believing that you have to work hard for it. Instead go inside and create your results from the source by communicating to Higher Intelligence through your subconscious mind with self hypnosis.
Get your Free audio here!
Leave your questions and comments below!