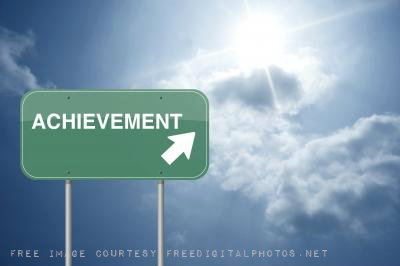 Wouldn't it be great to be able to attract more business and more money at will?  Well we can, and some people do this every day.
In part one of this series I explained how our results come from our subconscious mind versus our conscious mind.  Our subconscious mind being the more powerful one of the two.  If you are still new at this I suggest that you check my video where I explain what the conscious and subconscious minds are in a nutshell.  By the way, I will be posting videos on this video page regularly, so be sure to check it out.
Yes, our results in life, business and relationships come from our subconscious and not our conscious.  This is why it's the place we need to dig in order to see changes.  In my previous post I mentioned that I was going to tell you about a system that I've been using to reprogram my own subconscious mind and this will be the topic of this post.
I rarely do product reviews on this blog anymore, and if I do it's going to be a product that I have purchased and used myself.  Before I start telling you about the benefits of this system, I want to emphasis the fact that NO product, software or method will ever work for you unless you actually use it and practice.
The Creator of Deliberate Creation Instant Self Hypnosis
Dr. Robert Anthony came up with a system which he calls Deliberate Creation Instant Self Hypnosis.  This is not the only success creation systems he has authored.  Dr. Anthony has been in the personal development field for 30 years, way before it was popular, and way before expressions such as law of attraction or deliberate creation were known by the public.  Dr. Anthony has dealt with personal development for longer than many people reading this might have even lived.  During those years he has shown the way to success to many people.
Why can Hypnosis Be Key to Success?
The reason why practicing hypnosis can be key to success is because most of your success or non-success stories come from your subconscious programming, as I explained in another post and this video.
Your subconscious mind is like a tape.  Whatever is on that tape can be erased ONLY if you tape something new over it.  That's the tricky part for most of us, because while the conscious mind can switch fast, the subconscious mind can't.  Dr. Robert Anthony compares the two minds (or two sides of our mind) to the rabbit and the tortoise.
This is how he explains it:
The conscious mind is like the rabbit. It's constantly racing all over the place, jumping to conclusion, and trying to make things happen.  The subconscious mind, when it comes to manifesting our intentions, is like the tortoise.  It takes time to wind up and get things going. Once it's doing its thing, the irony is the subconscious mind will win the race every time.
So, no doubt that reaching the subconscious mind takes a process, and because you need to go deeper to reach it then you would to reach your conscious mind, one easy way to go there is through hypnosis.  The good news is that you can put "yourself" under hypnosis; you don't have to have someone else do it for you.  This is called self-hypnosis.
Self-Hypnosis to Reach the Subconscious Mind
Self-hypnosis is probably the most reliable, safest way to reach your subconscious mind, and enable you to erase that old tape that you do not want which is not serving you well anymore.  Plus, who knows what else you have engraved there that you have no idea about, and might be the root of all the problems you may have.  I know that in my case I want a brand new fresh tape which I KNOW what's on it, and I want to get rid of all that unconscious programming that is not serving me well.
As Dr. Anthony puts it; Self hypnosis can be an amazing force for good in your life. The purpose of using self hypnosis is purely to open a door to your subconscious and say; "this is what I want. This is the new plan. This is what I want to achieve.
With self hypnosis you can better take control of the source of your results. Such source is and always will be your subconscious mind.
What is Included in Dr. Robert Anthony Package?
Session #1 is a PDF introduction to clarify everything that needs to be before you start.
Session #2 is an induction audio to teach you the method that you are going to be using to induce yourself into hypnosis on command.
Session #3 is a PDF format showing you how to change your subconscious blueprint once you have opened the gate with self hypnosis.
Session #4  is the audio that you are going to use to put what you know into practice and use your deliberate creation under self hypnosis.
Session #5 is a PDF format that will teach you to take "inspired actions after you've done all that, to finish up the job.
Using Dr. Robert Anthony, I have attracted more business myself, and I wanted to share this product with you for this reason.  Again, this product will work for you ONLY if you work it.  The good news is that the hardest part is to start.  As time goes on it become easier and easier, and when you'll get to master it, your results will get more and more amazing.
In any case, Dr. Robert Anthony doesn't want you to get the product right away, but wants you to get this free audio first. (this is an affiliate link).

So, what do you think? Have you tried self hypnosis before? If yes, tell us about it… Do you have any questions or comments about the video or anything else? Just do so in the comment area. Always love to hear from you.