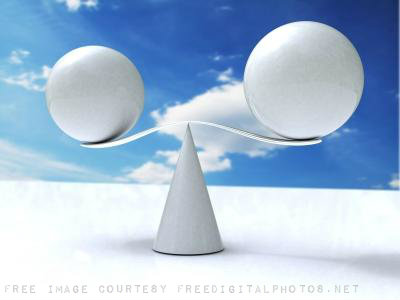 This is part three of this series, and if you've just got here you might want to read part one and part two first.  Then stay tuned for the last post of the series next week.
In this post we are going to discuss how you can align  your conscious with your subconscious to attract more business, because no matter what you do, you Can't Succeed unless You Do This.
Are you Lacking Positive Results?
Perhaps you have read many self development books or listened to many audio tutorials before, only to find your life to be and stay the same. Doesn't it ring true? I know it does for many of you because that certainly was the case for me as well.  This is so true for so many people that some say that those self help books and tutorials are all bogus. However, have you ever asked yourself that the reason it didn't work was not so much that the advice and tips were wrong, but that you were not reaching the root of the problem with it?
If you haven't been able to get helped with all that you've done so far, while you have "tried hard", is because you haven't been able to align your conscious mind with your subconscious mind. As long as this is not done, you will keep seeing the same pattern happening in your life, over and over again.  Let me explain why…
What Happens when your Conscious and Subconscious are not Aligned?
Let's says you are trying to pass a message along to someone in the English language, but that person doesn't understand a word of English.  It doesn't matter how many times you are going to repeat yourself, or how articulate you might try to be, or even write it down on a piece of paper, they will still not get it, will they?.
As long as you do not speak in the language that the person understands, you won't be successful because those foreign words will NEVER enter the brain of their brain. period.  Your words will remain like useless noises. You might as well not say anything at all, and the result would be EXACTLY the same.
I'm sure you've got the point very clearly with this illustration, didn't you?  Well, I've chosen this easy to understand example to show you that it's the same thing with your subconscious mind.  It doesn't matter how many self help materials you've bought, or how long you've tried to apply them; if your conscious doesn't speak the same language as your subconscious nothing will ever change.  Once you've understood this, you've already made a huge progress in your pursuit of success.
You Cannot Create With Your Conscious Mind
Let's repeat that one more time, you cannot create with your conscious mind.  This is the main reason why what you want consciously, and what you get is different on many levels.  For example, you might consciously want and pray for a BMW, but you are still driving your old car.  You might be craving for that ideal partner, but you are still single.  You might be wanting to be rich, but you are still struggling paying those bills.
This happens all the time to countless people out there, because they have not managed to align their conscious want with their subconscious programming.  Out of the two, the subconscious programming ALWAYS wins.
As Dr. Robert Anthony puts it this way: The reason you're broke is your subconscious counter-intention within your ESP is stronger than your conscious intention. Until they both agree – you're stuck!
That tells it all, doesn't it?
What you need to do is stop working so hard at the conscious level, because it's useless.  Instead, start working with your subconscious mind and reprogram it, using your conscious mind, telling it what you want.  This way, both your subconscious and conscious will be on the same accord. They will be aligned. But how do you do this? By speaking to your essential silent partner or ESP and bypassing the critical factor also called the gatekeeper.
What is Your Essential Silent Partner?
Dr. Robert Anthony which I mentioned in my last post has quoted a name for the subconscious mind that I really like. He calls it our Essential Silent Partner or ESP for short.  It's not that our subconscious mind tries to be difficult and works against us when it's not delivering what we ask for consciously, it's just that it's that part of us that is suppose to protect us from danger, so it's well protected by our critical factor which works as a get keeper to protect our subconscious from new ideas to come in.  Sometimes, it just does a bit too well, so to speak.
The problem is that in doing so it also protects us from good things to enter.  Our subconscious is solid and strong and it's not easy to get it to "destroy" old programming.  Again, this is for our own good, so what is needed to change our results in our life, whatever that may be is to go deep inside and reprogram our subconscious mind without dealing with the critical factor.  We need to put in there the same things we want consciously, so we can bring both our conscious and subconscious mind in harmony, also called in alignment.
You can work with your essential silent partner to bring about what you want, but you need to pass the message along the right way. Remember, our subconscious or essential silent partner is here to protect us, and give us what is best for us.  Sometimes, it's just a bit confused because it's been programmed wrong. It's like a computer that has been infected with a virus; it doesn't work properly. But like a computer, we can fix it.
What is The Best Way to Get your Conscious in Alignment with your Subconscious?
The best way to get to the source, which is your subconscious mind, in alignment with your conscious desires is self hypnosis.  I know I've mentioned that in my previous post, but it works so well that's it worth mentioning again.
I have been using Dr. Robert Anthony self hypnosis method which is one of the best one I've seen. It's very simple and fast and it really works.  When I say work is that it's one sure way to pass your conscious desires onto your subconscious without the critical factor interfering, and preventing what you want to enter and reach your subconscious.
You can achieve this type of results without using self hypnosis, but it's a much longer process and unless you are relentless, it's very hard to achieve for most people.  That's why they keep buying personal development tool after personal development tool with no to very limited results.

If you have any questions or comments, please leave them in the comment area down below.