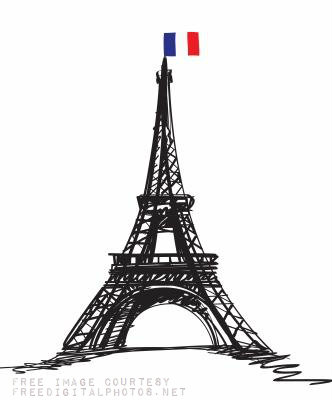 When you grow up speaking a language it all happens so smoothly that you don't feel like you are learning anything.  You start hearing the language, then little by little you start pronouncing words "the wrong way" and before you know it you are a perfect little talking machine.
Soon enough your mother wished you didn't speak.  Just kidding!  When you learn a language as an adult, however, it's a whole different story and that's why we call it a "foreign" language. It's foreign to our brain, and it's tougher to learn, isn't it?
What's the Difference Between your Native Language and a Foreign Language?
After age 6 we function much more at conscious level than we do at a subconscious level, and that's the primary reason why it's so easy to learn a language as a small child.  As a child we learn a language from mouth to ear, being forced to find out what is what, and how it's called.  We learn how to recognize the pattern or the language by repetition.  We are bathing in the language and the culture of the language every day.  This is how we learn a language from infancy.
As an adult, however, most people wanting to learn a foreign language won't experience any of such circumstances unless they go live in the country and totally immerse themselves in it.  This is how I learned English.  When you learn a language in school, you might never get to a level of fluency until you get to go live either in the country or with a group of people speaking the language.
A couple of years ago a college girl used to ask me to look at her papers and she would get mad at all the red marks I'd put on it.  She was just about 6 months from a Master's degree, yet my French was better than hers by the time I was eight.  I'm not saying this as a mean joke, it's just the truth and it's the proof that you won't learn a language fluently no matter how far in education of the language you think you've gone in school in a foreign country.
Was this girl dumb? No, not at all.  Was she being forced to learn French? No, not at all either.  She just had learned as much as it was possible academically.  What she needed is go spend a couple of years in France to polish what she had learned in school and become fluent in the language.
So, basically if you think that you can become fluent at any language just learning it in school, it's most likely not going to happen.  Because of my experience with this college girl, I now know this for a fact more than ever.
So what does it Take to Learn a Foreign Language?
The best way to learn a foreign language is immersion.  The good news is that it doesn't have to be immersion in the country, but immersion with native speakers.  That's how I've  learned Spanish in New York and became fluent in less than two years.
The reason I was able to learn so fast is because even though I wasn't in a Spanish speaking country, I was immersed in the language on a daily basis doing voluntary work with Spanish speaking natives.
I first observed and listen for a few months, and then I started to speak.  I had no choice; those people didn't speak a word of English or French.  The human brain is wonderful that way; it knows how to adapt with what it has available.  In this case it was my ears and my tongue and of course the fact that I love languages, which helped, I admit.
A Language is Part of the Culture of the People who Speak it
A language is part of the culture of the people who speak it, that's why it's impossible to fully learn to speak a language in some school in another country, because the culture part is totally missing.  You have words in a book and you kind of know what they mean.  You more or less know how they are pronounced; provided that you have a native teacher or someone who knows darn well the language, but that's about it.
There are many ways in which the phenomena of language and culture are intimately related. Both phenomena are unique to humans and have, therefore, been the subject of a great deal of anthropological, sociological, and even memetic studies. Language, of course, is determined by culture, though the extent to which this is true is now under debate. The converse is also true to some degree: culture is determined by language – or rather, by the replicators that created both, memes. Library.Thinkquest.org
The reason why a language is part of the culture is because, well, it was born among the people of such culture. And no matter how old is that language, the culture is still alive and well, no matter how much people think they've changed over the centuries.
For example, why does French have a formal and non-formal way to address people?  Well, because in French you do not ever call a stranger by name as long as you are speaking to anyone above the age of 18 years old, basically.  When I say name it's both first and/or last name. As far as strangers are concerned it's only Monsieur or Madame… such as bonjour monsieur or au revoir madame.  Now, if you are sitting in your doctor's office the assistant will come to the door and say… Madame Martin!? And then keep calling you with both the "madame" or "monsieur" title in front of your last name.  But never will they call you by your first name, unless you are on a close friendship basis.
I grew up seeing my mother who knew her neighbors for decades, and never, ever head them or her calling each other by their first name. EVER!  It was "Madame Nuccio" for the 30 years that she had lived there.
Thank goodness this doesn't apply for friends and family.  As a matter of fact, when it comes to family and friends there is even more closeness than in a lot of other cultures that I've got to know.  For example, males of the same family, and close net relationship will kiss on the cheek, just like females.  But part of the French culture that is showing in its language it's that there is a huge distinction between strangers and friends and family. And respect is shown very emphatically in the language.
Funny movie clip of French versus British food!
Let us know what you think in the comment area. I always appreciate your feedbacks…