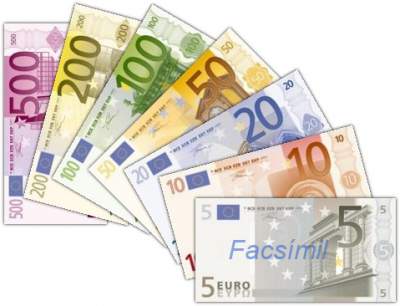 Can you believe it? It's been 15 years already that the Euro was introduced to Europe as the new currency to exchange for goods.
Well, to be precise, from January 1, 1999 to January 1, 2002 Euro currency was used for cash-less payment and accounting only, while the national currency of each respective countries was still in use. In other words, the transition took 3 years, because it wasn't all that easy to go from on currency to another in a dozen countries.
But finally, on January 1, 2002 the physical euro currency started circulating, replacing the national currency.
The currency used in France before the Euro was called the Franc, and I'm certainly old enough to remember it very well still. But in an effort to make European money stronger, the majority of European countries agreed to join the European Union, and change their currency to the Euro. In order to do this, though, they had to qualify.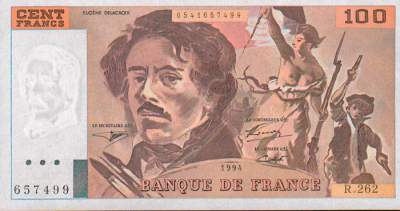 The Euro is now used by 18 countries members of the European Union (EU) which include close to 350 million users.
Countries that Use the Euro
The first countries to participate in the European Union new currency of Euro were Belgium, Germany, France, Spain, Italy, Ireland, Luxembourg, Austria, the Netherlands, Portugal and Finland. The countries that followed the following years are Greece, Slovenia, Slovakia, Estonia, Latvia, Cyprus and Malta.
Just like the dollar has a symbol ($) the Euro has its symbol as well (€). At times you can also see the official abbreviation which is (EUR).
The Euro has 7 denominations (bills) 5€, 10€, 20€, 50€, 100€, 200€ and 500€. The bills have different design depending on what country issues them (each country has its own specific design); however, anyone in France can use their Euro money in any other participating country and vice-versa. No need to for currency exchange anymore.
When you travel to Europe with your dollars, however, you will need to exchange your currency for the Euro.
Why the Euro
Obviously, the Euro was created to create a stronger money that could equal the dollar in international importance. The Euro has helped eliminating currency exchange costs, facilitate international trade, and protect the European Union members countries against economic shocks, such as when there is a sudden oil price raise or any other economic turmoil.
How Many Euros will you Get for your Dollars?
Well, the answer to this question is not set in stone, it varies with the ups and down of currencies exchange. I remember that over 5 years ago you'd get less than 10€ Euros for you $20 bill, today however you will get 20€ for $27.50. Still it goes to show you that the Euro is a strong money.
Here is the Story of the Euro in a Few Minutes
Have you been in a country that uses Euro? How many Euros did you get for your dollars? Please, let us know.
Photos Credits: ielanguages.com; Wikimedia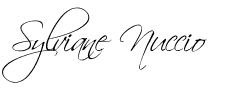 Related articles