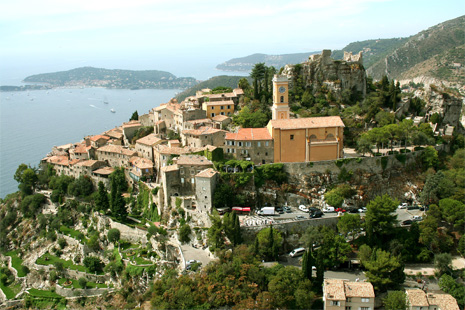 According to the comments that I've gotten since the beginning of this series, I know that you guys have enjoyed my summer French cities and towns series, with posts about Cannes, Annecy and the Loire Chateaux so far. Today I wanted to introduce you to two charming medieval villages of the south of France which are Èze and Nyons.  I hope you will enjoy this post that is going to take you to both those beautiful villages with fact, photos and videos.

Èze
An Old and Gorgeous Village Right Outside of Nice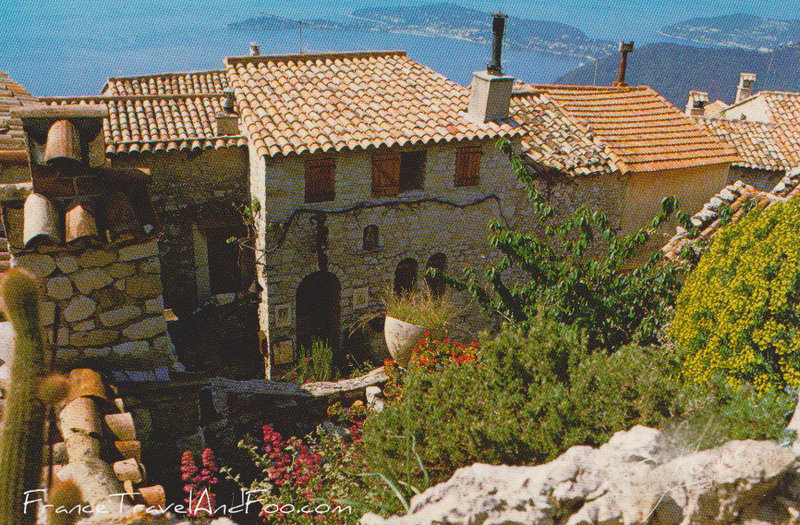 Èze is a very old village dating from 2000 BC, yes, that makes it old doesn't it? 
Èze is located in the Alpes Maritimes department in the Provence-Alpes-Côte d'Azur region, just a few miles from Nice.
On Top of a Mountain Above the Sea
Èze is located on the top of a small mountain over looking the Mediterranean see.  There is actually a path that goes from the edge of the sea to the top hill village.  Depending which way you are going it's going to be a stiff hill or a stiff descent, which ever way you prefer.  During your visit of Èze, don't miss the beautiful exotic garden with gigantic cactus and other exotic plants planted around the ruins of an old castle.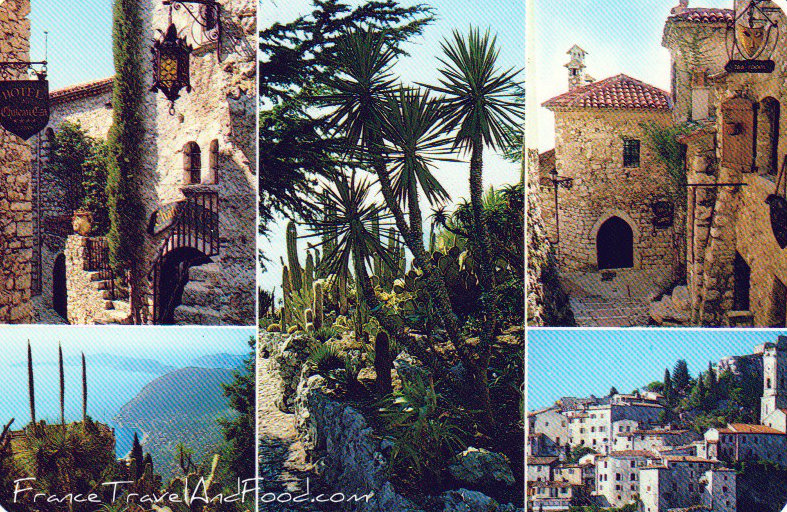 Every time I found myself  in the Côte d'Azur (French Riviera) I have gone to È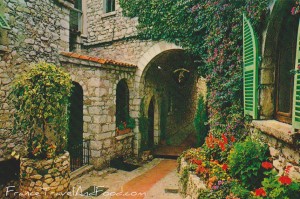 ze, because me and my family always enjoyed ancient villages.  When you're there it's like you feel that those places have a "soul" of their own.  Can't explain it, it's just something you feel when you're there.
The main revenue of the village of Èze comes from tourism.  At any given time in the summer, tourists probably out number the number the residents in Èze.  If you watch the video below you'll see lots of tourists and little cute boutiques.
Walk the street of Eze with that American gent who's pretty much amazed!
Nyons
The Olive Tree Village

Nyons is a bit larger than Èze and it is located in the Drôme department in the Rhône Alpes region. Nyons originality is that it was built in what we call a "bucket" because it's in a valley surrounded by medium size mountains which each have a name, Essaillon, Garde-Grosse, Saint Jaumes and Vaux.  The village of Nyons is also seated at the edge of a small river called the Eygues River (La rivière Eygues).  Nyons was built in the  6th century which makes it a very old village with an incredible charm that only old places have.
Nyons Producer of Olive Oil
Because of its location, Nyons enjoys a micro-climate that is perfect for olive trees.  This is why rustic olive trees thrive in Nyons  which is a huge producer of classified "Appellation d'Orgine Contrôlée" olive oil.  I remember when we went to Nyons my mother would pack the trunk of the car with the best olive oil I've ever tasted.  I think that this is probably the reason why I am an olive oil craze.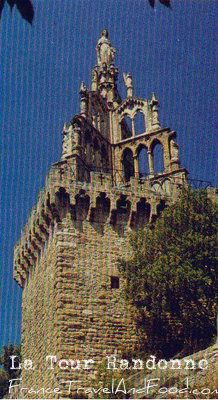 Markets
Every Thursday, the village hosts a huge outdoor market which occupies 3 squares (place Bourdongle, place Buffaven, and place de la libération).  Every Sunday from mid-May to late September there is a "provençal" market which specializes on local products.  Those markets are must see event when you go to Nyons (just don't expect to find much English speakers there).
Also, if you go to Nyons, go visit some olive oil (huile d'0live) producers where  you can purchase and taste one of the best olive oil in the world.  If  you like olive oil, well, you will Love that one!
Come and take a quick tour of Nyons. Lot of memories for me!
 I hope you enjoyed this trip to Èze and Nyons. Let me know what you think in the comment area.