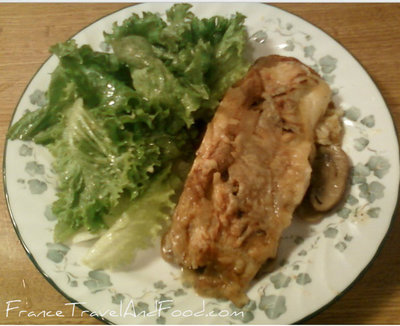 I am starting to post more and more personal recipes on this blog.  If you like to cook, you may want to check my turkey recipe, my brioche recipe, my apple tarte  recipe, my cheese soufflé recipe, or even my strawberry salad recipe.
I grew up around cooking and even though I may not be passionate about cooking as some people truly are, I do cook a lot. So here are some of my recipes for you.

Crêpes aux Champignons
Today I wanted to tell you about my "crêpes aux champignons" recipe with step by step pictures to help you along the way. Make sure you scroll all the way down for all the pictures.
For Eight crêpes, you are going to need…
Stuffing
750 grams of mushroom
50 grams of butter
50 grams of flour
A can of vegetable broth
200 grams of grated Swiss cheese
Salt, fresh pepper and nutmeg
Crêpes
2 eggs
1 cup of four
1 ½ cup of milk
A pinch of salt
Preparation
Use sliced mushroom and wash the mushroom thoroughly by soaking them in water with white vinegar for the first soak.  Soak a second time with water alone, and then rinse them as you pour them in a vegetable strainer.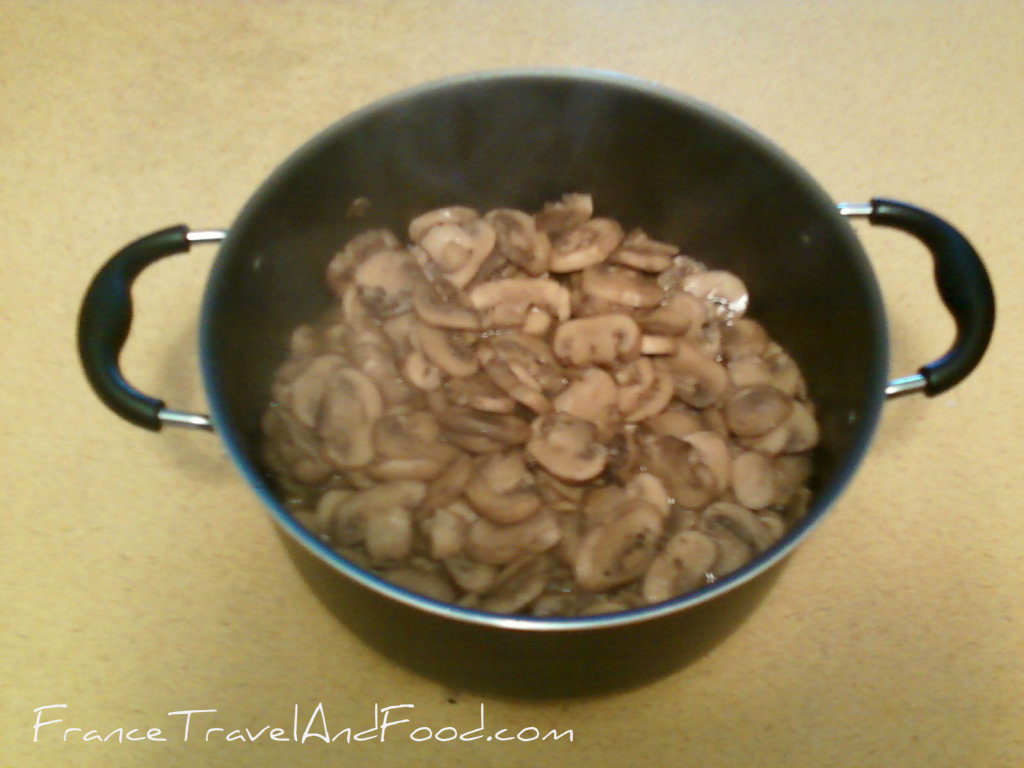 Pour the mushroom in a cooking pot with two table spoons of olive oil and two table spoons of water, half a coffee spoon of salt and some fresh pepper.  Cover and let cook slowly until all the water of the mushroom has evaporated, but before it gets dry.
Now prepare your béchamel
Melt 50 grams of butter in a pot slowly.  When melted, add the flour little by little while mixing vividly with a hand whisk. When the butter and flour are mixed, add the veggie broth little by little while still siring vividly until obtaining a nice sick and smooth sauce.  Stir for about a minute on slow fire. Add a pinch of salt, fresh paper, and a pinch of nutmeg.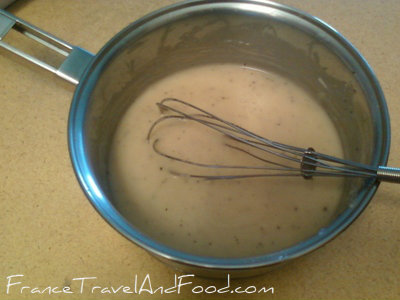 Mixed most of the Swiss cheese but leave a nice hand full aside for the decoration on the top of the crêpes. Than mix the mushrooms to the béchamel and cheese mix.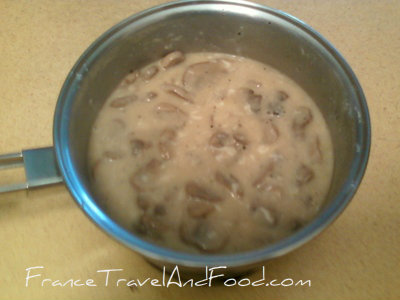 Prepare your crêpes mix
While the mushrooms are cooking prepare your crepe mix. Mixed your eggs and flour first and add the milk little by little while mixing with a hand whisk. You should obtain a smooth mixture. When done let the mixture sit in the fridge for about 10 to 15 minutes.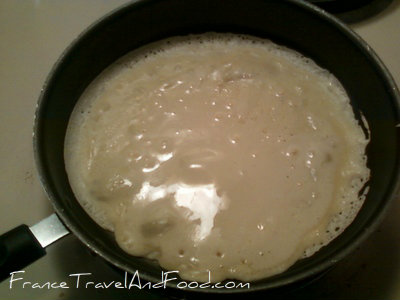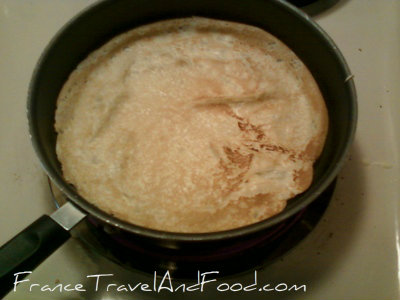 Stuffing your Crêpes
Pour about two table spoons of the mixture in each crêpe.  Roll the crepe and place in baking dish.
Place in baking dish and spread grated Swiss cheese on top.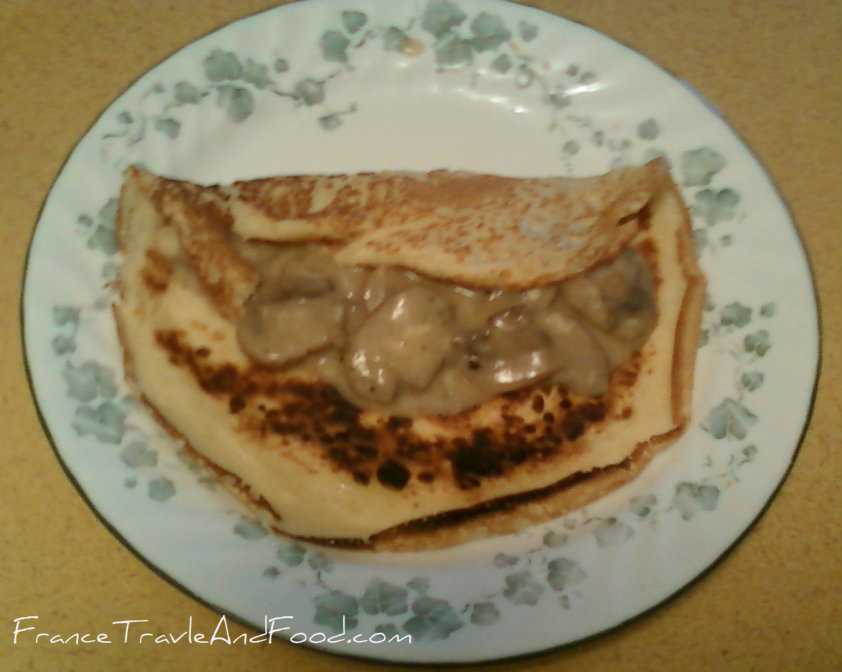 You're done!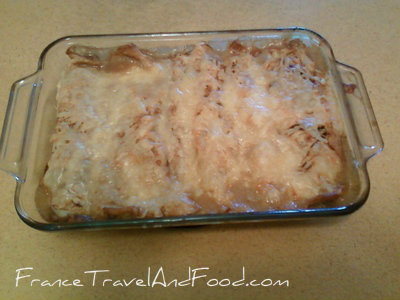 I hope you'll Enjoy!