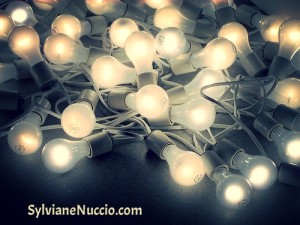 When you need to write a blog post each week or even two or more times each week you need to come up with writing ideas constantly.
For some this thought can be overwhelming. For others they may be able to keep up for a while, but over time, they may feel that they have nothing else to write about.
They are running dry, so to speak.
Yet, if you are into blogging for the long run you've got to keep up with it.  You've got to be able to write good content each week in order to improve traffic and ranking.
So how can you keep on blogging?

Let's see 6 ways to come with blog post ideas week after week.
#1 – Read, Listen and Observe
You can get wonderful ideas to write about in any niche or topic by reading, listening, or even sometimes just observing.
You need to think like a writer at all times.  The more you learn how to listen and observe, the easier you will come up with writing ideas.
Here are some tips to help you do this.
Read
Read other blogs, blog comments, news articles, newsletters, forum questions and answers FAQ, keyword tools and even ads.  All such sources can be a blog post inspiration.  Make sure you use reading as you first tool to find ideas to write about.
Listen
When talking with people, listen to what they say carefully. Become aware of their interests, doubts, questions, ideas, etc. You can get tons of post ideas just by listening to people, but you need to put your awareness hat, and listen like a writer.
Observe
Observe everyday situations and think how you could turn it into a helpful article/blog post for your readers.  How can you adapt any interesting enough situation into a blog post subject?
For example, last year I've written a post inspired by a bird, and few months back I've compared writing to painting.
#2 – Write down your Ideas
Ideas are disappearing fast, so make sure you write them down. You don't have to write your article right away, but you need to write that idea down so you can use it at a later time. Note down any ideas that cross your mind in a place that you can find them easily later.
Those ideas will be your blog post resources when you are running dry.  We all run out of ideas to write about at times. But even if you're one of the few who don't it's always a good thing to have a reserve of ideas to write about just in case.
#3 – Write Blog Posts ahead of Time
If at all possible, write down some ever green topic blog posts ahead of time. The reason for this is that in case you're unable to write for a while, you'd still have something to post on your blog for that week.
Don't do what I've done, having to move in less than two weeks and still haven't prepared extra posts for my move.  I know I have to work on that!
Writing posts in advance for times that you may be tied up somehow, will insure that you can come up with your blog post that week, no matter what.
#4 – Always Write for the Reader
How can you not write for the reader you might ask?
Well, we see that all the time, don't we? There are still marketers out there that only write about products, product reviews, and promotions that are meant to sell the readers, not educating them.
A friend of mine who wrote a book few months ago that received a very limited success, just admitted to me few days ago that he didn't write the book for people, but more like a statement that he wanted to make. The problem with that is that people don't care about YOU, they care about them.
If you don't know how or don't want to write for the reader, you'll lose in the end.
No reader, no need to bother to write in the first place. Whether it's a book or a blog post it all comes down to the same thing.
The more you develop a will to help others, the easier it will be for you to have constant writing ideas for your blog.  Just ask yourself the following questions:
What do people need to know (in my niche)?

What could help them?

What do they seem to struggle with?

What could be entertaining and educational at the same time?

What topics seem to get great responses?
#5 – Talk about Others
Now while I know that a lot of my regular readers know and use this blogging idea on a regular basis, there are still some people out there that don't understand that promoting others on their blog can be beneficial for them.
Yes, talking about others will add up to the ideas to blog about.  If you have nothing else to say, I am sure that you know of few bloggers that you could promote, don't you?  Some of my blogger friends do that on a weekly basis.  They take a list of other blog posts that they liked that week and create their blog post with that list.
By doing this they become a great resource for other blogs to visit, and their readers love them for that.
Don't be afraid to promote others. What goes around comes around. And that's a great tool to use to come up with an attractive post that week.
# 6 – Talk about You
You can use your own experiences to write your blog posts as well. As a matter of fact, many bloggers write about something that just happened to them when it fits their blog topic.
You can use that experience and turn it into a blog post to help your readers or even to entertain them.  A lot of the experiences that happen to us are life's lessons to ourselves.  The beauty about blogging is that we can use such lessons and share them with the world.
This is another great way to come up with ideas to blog about.
So, what about you? Can you add to the list of ideas to come up with blog post each week?