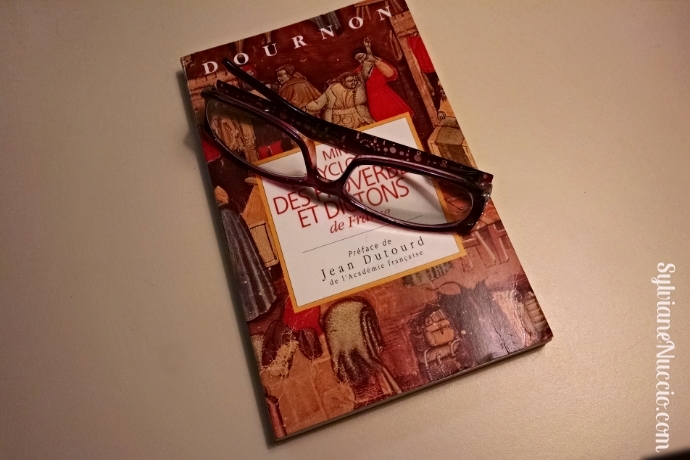 how to write attractive posts even if English is your second language.
Is writing difficult?
Is writing even more difficult if English is your second language?
I know many online business owners/bloggers who write in English are not writing in their native tongue, which makes it even more challenging for them.
To add to that, regardless of languages, writing is an art, and while it may be easier to some, writing in a foreign language can be quite a task for some.
I remember that day, it was about 12 years ago, my mother had scratched few words for a card she was going to send back to France to a friend of hers, and she asked me to read what she had written to see what I thought about it.
Once I read it, I said to my mother "do you want me to rewrite it, so while it will still say the same thing, I could sound much better?"
Of course, she said yes.
While my mother was this encyclopedia of knowledge and grammar rules of the French language, I was the creative writer of the family. So I had her read my stuff for accuracy, and she had me read hers to add more creativity to it.
That's how my School papers rocked. They had my creativity and my mother's correctness. And since I was convinced that my mother's grammar knowledge even beat that of the teacher, I would purposely leave out some small errors so it would look more natural, and not so perfect.
Yep, my mom and I together were that good.
The ideal would have been to have both qualities, right?
But let's say, you're on your own and you have to do your best at both writing and editing, and you have to do it in English. How can you improve your skills, so you both sound entertaining enough and accurate?
In this post I'm going to be speaking especially to smaller business owners who need to write blog posts for their content marketing campaigns, but don't have much writing practice or don't fully master the English language yet.
So here are few tips for you…
Pay Attention to what you Read
The best way to learn something, is by paying attention to those who already master what you want to learn and become better at.
When I read articles with errors or long running sentences that lose me in the process, I always wonder if the writer could have avoided that type of mistake by simply paying more attention to other writers, and learn from them.
If you read other blog posts without ever paying attentions to the way phrases are put together, you may never learn, and you'll keep making the same unnecessary mistakes without much improvement to your writing.
Now, if you are not interested or don't have the time to improve your writing, then you can always hire me to write for you. But this being said, open your eyes, and pay attention to other bloggers' writing style, and see what you could learn from them.
What ingredients make their writing more interesting than yours?
How do they manage to get to the point faster than you do?
What makes their posts more enjoyable to read than yours?
Maybe it takes more words to say what you want to say in your language, but English is kind of a straight to point language. The fewer the words the better.
Too many words to say little is one of the mistakes I see most often with non-native of the English language.
Have you thought of that when writing in English?
Develop a Conversational Tone
Have you ever read a lawyers' brief?
If not, let me tell you, it's the most boring piece of content you could ever read.
Why?
Because it's just a long letter full of facts and totally empty of emotional or conversational tone.
I am sure that if you write in your own language you have no trouble adopting a conversational tone, but what about when you write in English? Does that get lost in the way?
Well, at times I read blog posts that are not much more attractive than a lawyers' brief. The difference is that you're not a lawyer and people don't HAVE to read your post, so they'll just pass on your post and on your service or product at the same time.
It's an absolute MUST that you start developing that conversational tone of yours even when writing in English. You could start by applying the tips I mentioned in this post.
Don't forget that writing in English as a non-native speaker doesn't give you the excuse to be boring.
Use Spicy Words
Just as spices are used in cooking to make our taste buds happier, spicy (more interesting) words make our brain happier and more engaged.
That's why poetry is full of spicy and interesting words.
The Grass so little has to do –
A Sphere of simple Green –
With only Butterflies to brood
And Bees to entertain –
And stir all day to pretty Tunes
The Breezes fetch along –
And hold the Sunshine in its lap
And bow to everything – A poem about grass by Emily Dickinson.
The opposite of a spicy word would be a bland word. Bland words lack sparks, and are boring. They put the brain to sleep.
Spicy words, on the other hand, makes the brain interested, excited, wanting for more.
To learn more about spicy words give a read to this previous post of mine.
Use Little Stories and Metaphors
I've been insisting on that a lot lately, on guest posts and my own posts, because the use of storytelling and metaphors can do wonders for your blog posts.
I used it in this post, telling you about how my mother and I used to combine our writing skills to create better written stuff.
When you're able to use a story, especially a true story, to bring your point home, it really helps the reader not only to understand you better but it enhances his enjoyment of reading and learning.
The good thing about being able to tell a story has nothing to do with the level in which you can write English. If you are able to write in English, and can incorporate a story, then you can use that in your writing.
Use Repetition
Have you ever watch a movie for a second, third and ore times?
Have you ever listened to a song you like ONLY one time?
I bet that you can answer yes to the first question and no to the second right?
Why do we do that?
Because it actually has been proven that the brain likes repetition, routine, and rhythm.
In other words, the brain loves what it knows, better than something new.
Now, when I say better, it doesn't mean that we are not built to explore new things, because we love that too. But what it means is that it's always very comforting to the brain to see or hear what it already knows.
It's psychological.
That's why they use lots or repletions in songs. They call that the hook, actually, because it hooks the listener and they are more likely to want to hear it again and again.
Well, you can use this proven theory in your writing too.
Easy enough, even if English is not your first language, right?
You can emphasis, repeat, and push the same idea, the same statement over and over, in the same post or in all your posts to create that hook, that branding signature of yours that people will even recognize you by.
Now, when I say over and over, it needs to be done with reason of course. Don't over do it and kill your purpose all together. Just be balanced.
Look around and you'll see some bloggers doing just that.
Conclusion
There you have it!
5 easy to remember steps that you can think about next time you write your post.
Especially if you want to write more attractive posts if English is your second language, and you need to improve your writing skills.
Let me know what you think in your comment below!