I have to say that I find it very interesting how in America we put the word "French" in front of certain things that are no more French than whatever else they may not be.  On the other hand, there are other things that are actually French but very seldom will this be told if any.
This post is meant to reset all the clocks right and give to Cesar what belong to Cesar and what's not to whomever it may belong to.
So, here we start with…
5 Things that are Called French but Actually Not French
French Fries



I have to admit that I have no idea why America calls fries "French fries".
Fries are NOT French, as a matter of fact, but from Belgium.  As a matter of fact, in France we have many jokes about people from Belgium loving their fries.  One of them goes like this, what do Belgians put in their baby bottles?  Des frites! (fries)!   Yep, never in France would you call fries, French fries. I had to come to the US to hear this for the first time.
French Vanilla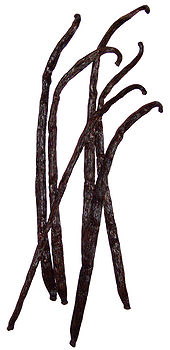 How on earth? As far as I know, France is not known to grow vanilla. Vanilla is NOT called French vanilla in France, by any mean.  If you are reading this and know where this "false appellation" comes from, please, let me know.
Vanilla is vanilla, but it doesn't come from France originally at all.
French Toasts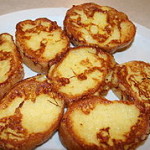 Again what America calls French toast is not called French toast in France. The reason being that it's not only French per say, but pretty much European and Canadian as well.
What you call French toast is called "pain perdu" in French which means "lost bread". It's called this way, because it's made using stall bread or (lost bread). It's soaked in beaten eggs and milk and fried.  Spaniards have been making this pain perdu for centuries as well.
Pain perdu was more popular in the old days; however, it's not very common these days anymore.
French Kiss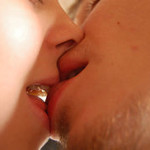 Now, this is one that I love. French kiss? Meaning other people on this planet didn't know how to kiss before they saw French kissing?
Again what America calls French kiss is obviously not French, but exists all over the world where humans are found, and even some animals do kiss this way.
I remember seeing a lot of cows when I grew up doing "French kiss". Oh, yes, there were French cows, but still!
French Doors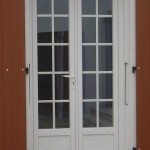 Well, here we go again, what people call French doors are not called this way in France. They are called what they are "porte-fenêtre" which translates to "window-door".
Porte fenêtres are wider and longer windows coming all the way down to the ground and open like doors.  However, these types of windows are also found in Spain and Italy as well, as far as I know, and I'm sure other European countries. I have not found that France is the inventor of this type of door.
It is very obvious when you've lived both in France and the US, as I h have, to notice that French people are more "window oriented" so to speak, though. French like to breathe fresh air and open their windows every day in all seasons even if it's just for a few minutes in the winter time, because they are conscious that it's very important to renew the oxygen in the house.  This is one of those big differences between America and Europe in general.
5 Things that are Actually French but Not Called Like that
The sewing machine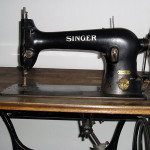 Interestingly, you'll never hear "the French sewing machine", and I bet many people in America have no idea that the sewing machine has its origins in France where the first wooden sewing machine was invented by a man named Barthelemy Thimonnier in 1830.
Pasteurization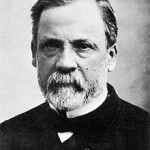 As much as we see the word "pasteurized" on American food, we do not see "French pasteurization". Well, we could, right? They call it French vanilla and it's not even French!
Yet, pasteurization sure is French as it was invented by French chemist Louis Pasteur, and such process was called after his own name, thus "pasteurization". I bet lots of people don't know this still.
The stethoscope

The stethoscope used by doctors for both humans and animals to listen to the heart, lungs and other internal body sounds was invented in 1816 by a French man named Rene Laennec.
Yet, we do not call it the French stethoscope.  I guess you've got to ask French vanilla the reason why!
The famous song "My Way"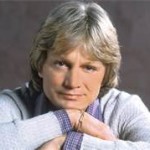 Now, did you think that the song My Way was an American song sung by Frank Sinatra?  If you did, I am so sorry to tell you that it's NOT.
My Way is 100% French and was born from two men sitting by a pool in France. Who rewrote the song first written by song writer Jacques Revaux.
One was a song writer named Gilles Thibaut and the other was the co-writer and ever so more popular French singer, Claude Francois (which was my first idol and got to see on stage at age 10).  They wrote the word of the song "Comme d'habitude" (in French) The singer was inspired to write this song after a break up with a lady he loved.
Why My Way came to America?
Song writer Paul Anka who spoke French heard the song "Comme d'Habitude", the French title of the song, when visiting France, and he thought that it would make a great song for his friend Frank Sinatra.
So, he bought the rights of the song, and in the process changed all the words of the song while keeping only the melody.  In fact, the song "My Way" and its original "Comme d'Habitude", meaning (As Usual) have nothing in common as far as the meaning of the song goes. You can listen to the original song sung by its original singer and writer down below and read the literal translation.
Braille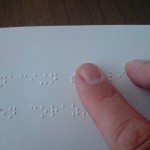 Braille, lettering system invented for blind people was invented by a French man named Louis Braille.  Braille is now used worldwide.
This is what Wikipedia says about Louis Braille "He created a revolutionary form of communication that transcended blindness and transformed the lives of millions. After two centuries, the braille system remains an invaluable tool of learning and communication for the blind, and it has been adapted for languages worldwide".
There are actually a bunch of other things that are French inventions, but I can't put them all here!
Those French can be smart and talented sometimes, don't you think?  Now how many of the inventions and creations above did you know where French?
Now, remember, the French fries, French vanilla, French toasts, French kiss, and French doors are not French, but the inventions above are! Go figure!
Here is the literal traduction of the French version. if you know the words of the song 
My Way
, you'll see that it's totally different.
Below the song, please, leave your thoughts in the comment area!
[box type="gray"]
Je me lève
Et je te bouscule
Tu n'te réveilles pas
Comme d'habitude
I get up
And I hustles
You're not waking up
As usual
Sur toi Je remonte le drap
J'ai peur que tu aies froid
Comme d'habitude
On you
I lay the sheet
I'm afraid you'd be cold
As usual
Ma main
Caresse tes cheveux
Presque malgré moi
Comme d'habitude
My hand
Caresses your hair
Almost like a reflex
As usual
Mais toi
Tu me tournes le dos
Comme d'habitude
But you
You turn your back on me
As usual
Alors
Je m'habille très vite
Je sors de la chambre
Comme d'habitude
Then
I dress up fast
I leave the room
As usual
Tout seul
Je bois mon café
Je suis en retard
Comme d'habitude
Alone
I drink my coffee
I'm late
As usual
Sans bruit
Je quitte la maison
Tout est gris dehors
Comme d'habitude
Silently
I leave the house
It's dull outside
As usual
J'ai froid
Je relève mon col
Comme d'habitude
I'm cold
I raise my collar
As usual
Comme d'habitude
Toute la journée
Je vais jouer
A faire semblant
Comme d'habitude
Je vais sourire
Comme d'habitude
Je vais même rire
Comme d'habitude
Enfin je vais vivre
Comme d'habitude
As usual
All day long
I will pretend
As usual
I will smile
As usual
I will live
As usual
Et puis
Le jour s'en ira
Moi je reviendrai
Comme d'habitude
And then,
The day will end
And I'll get back
As usual
Toi
Tu seras sortie
Pas encore rentrée
Comme d'habitude
You
You'll be gone
And not back yet
As usual
Tout seul
J'irai me coucher
Dans ce grand lit froid
Comme d'habitude
Alone
I'll go lie down
In this big cold bed
As usual
Mes larmes
Je les cacherai
Comme d'habitude
My tears
I will hide them
As usual
Mais comme d'habitude
Même la nuit
Je vais jouer A faire semblant
Comme d'habitude
Tu rentreras
Comme d'habitude
Je t'attendrai
Comme d'habitude
Tu me souriras
Comme d'habitude
But as usual
Even at night
I will pretend
As usual
You'll get home
As usual
I'll be waiting for you
As usual
You will simile
As usual
Comme d'habitude
Tu te déshabilleras
Oui comme d'habitude
Tu te coucheras
Oui comme d'habitude
On s'embrassera
Comme d'habitude
As usual
You will undress
Yes, as usual
You'll get to bed
Yes, as usual
We'll kiss
As usual
Comme d'habitude
On fera semblant
Comme d'habitude
On fera l'amour
Oui comme d'habitude
On fera semblant
Comme d'habitude
As usual
We will pretend
As usual
We will make love
Yes, as usual
We will pretend
As usual [/box]