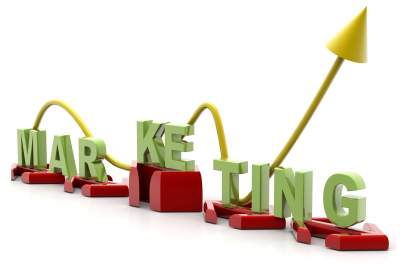 OK, I first wanted to say that it seems that I'm really dragging my feet with my promised writing tutorial, doesn't it? Well, just to let you know, I have completed it, but it's in the process of being edited, and I don't want to rush this stage of the eBook.
This said, I'm more than ready to free up some of my time, and I'm working on it, but before that materializes I'm even busier than ever. I know a successful internet marketer from my days of affiliate marking who quoted the slogan "if you're willing to do for a year what others won't you can spend a life time doing what other can't." That is very true, indeed.
So, I'm willing to do everything I can NOW to free me from the less desirable side of my life, and to do what I believe I was truly born to do.
So, one thing that I've been doing is working hard to promote my business at a level I've never gone to before.  The reason why I'm starting to do this more seriously than ever, is that I'm going to be a Certified Coach very soon.  Yes, that's right, and I expect the coaching side of my business to blossom.
However, I also have other goals that I like to reach as well, and for them all,  I've developed my own business promotion strategy that I'd like to share with you as I'm still working on polishing it.
These are a little different from the ways you might usually read about promoting your online business, but there are 5 super ways to promote your business like a real pro.
Let's see what they are…
1-     Guest Blogging
A couple of weeks ago, I wrote a step by step post to help you write a professional pitch to big blogs that can make a difference for your business.  But can publishing a blog post really make a difference for you blog and online business?
Well, ask people like Danny Iny, Carol Tice or Bamidele Onibalusi. Do you know them? If you don't you should check them out. Each one of those folks have seen their online career rise because of guest blogging, but there a two crucial things that they did NOT do.
1-     They did not pick just any blog to write for – just big mammoth ones
2-     They did not write just one little guest post –  but dozens
What they did was target ONLY big mammoth blogs – you know the ones that are very difficult to get in, and they came up with the best and most original content they could come up with. And they rinsed and repeated the process.
No, it's not easy to be approved and published on those blogs, but it's possible, and if you follow my tips here, it might improve your chances.
So, guest blogging on big blogs is definitely something I set up my mind to do to help me promote my business. What about you?
2- Press Release
In 2013 I've written a post about how to write a press release.  If you are a new blogger, you might not be used to write press releases, and chances are you've never written one before.  If it's the case, go check my post that will give you some insights and tips to write a good catching press release.
As a bonus, here are a few things you need to pay attention to in order to get the best out of your press release article.
1-     Make sure you selection the best press release sites out there. If you want some tips on that, you can ask me, and I'll let you know of some good ones. Sometime this year I plan on writing a post about good press release sites based on my own experience.
2-     Make sure that you have a good attention grabbing headline worthy of a press release. Tip: Press release headline should be all in caps.
3-     Indicate you product's positioning – what it is, how new, and for whom.
4-     Indicate your product key features.
5-     Indicate your product benefits the end user.
6-     Make sure you add subheads (in capital and lower cases and bold letters).
7-     Include one or two customer's quotes if you happen to have them. Hint: Use some in your testimonials if you happen to have any.
8-     Include pricing (if you want) or at least some insights about your pricing. Do not mislead the reader and be honest about it.
9-     Always include your first and last name, company's name, phone number, email and your site's URL. Press releases are not places to play anonymous.
10-  Make sure you learn about press release formatting, and end your article with ### or A###.
3- Join SBA (US Small Business Association)
Not only you can promote you and your business by setting up a business owner's profile on SBA, but can also promote yourself by answering questions in their forum.  There are also many ways you can network with other people and tons of things that could be useful to you as a small business owner in there.
I think that SBA is a great extra way to promote your business while learning more about business. You can also become a guest blogger on SBA if you have something of value to contribute that is relevant to small businesses either online or offline.
For example, they have guest posts giving tips about blogging. I'm sure you could write a post like that yourself, wouldn't you? Even though there are millions of bloggers out there, there're still many business owners who don't have the first clue about blogging.
I'm using SBA to promote my coaching business right now, and as time goes one I'll be writing about my progress using this tool.
4- Chamber of Commerce
If you are blogging online, you might have not been thinking about contacting the Chamber of Commerce, but do you know that whatever your business is you might have an audience with people involved in the Chamber of Commerce?
I am now starting to contact people involved in the Chamber of Commerce, especially for my coaching business, but it doesn't mean that I'm not going to contact them for my other businesses as well.
So get on Google search and look for the local Chambers of Commerce in your area, and try to think out of the box about how you could promote your business through them.
Yes, it's possible. Many people have done it in the past and doing it right now!
5- Local Media and Press
Do you even know how easy it is to get your local media interested in what you do? 10 years ago I was working for an immigration lawyer and he had a case that he wanted to bring attention to.  He asked me to call one of our local TV station, which I did.
As I asked them if they would want to feature the situation of the case, and they said yes right away. They ask for an appointment with the lawyer and the very next day two journalists came into the office to asked us questions about the case. A couple of days later my boss's case was featured in the local news.
This gave me the opportunity to get to know two journalists that I was used to see on TV every morning and realize how nice and approachable they were.
Believe or not, local news stations are always looking for more local news.  As per what they personally told me. If you have a business that could benefit your local community in anyway, why don't you give them a call to tell them what you have and how you could be of benefit to your area?
I know that in my particular case, I am going to use local news media press for my business, because the point here will not be to make a quick buck, but to promote myself.
Remember, TV and press are very powerful!
If you need some help with contacting your local TV stations or news papers/magazines, let me know. I've done that before, and I could give you tips to do it too. As a matter of fact, I've done all the suggestions above, thus this blog post, so if any of it is intimidating to you in anyway, let me know.
Your Turn Now!
I hope this post was useful to you. If it was, please, share it with others that may need this information. But in the meantime, please, leave your thoughts and comments below.
Photo Credit: FreeDigitalPhotos.net