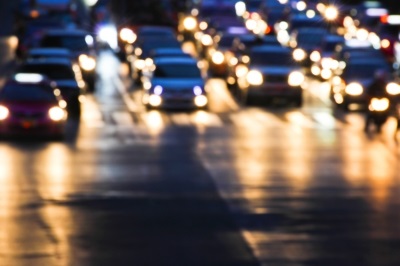 First off I wanted to let you know that my writing tutorial is almost completed,  and will be ready to come out  in later this month, which I think is a great month for a tutorial to come out, anyway.
In order for my hard work of putting  this tutorial together not to be in vain, I've been studying different areas to increase my traffic. Traffic is something that we try to avoid in real life, but online, it's a whole different game, isn't?
Online we are constantly looking for better strategies to increase traffic.
Believe me, I'm still searching, but I wanted to share some things I've found and learned recently.
Today, I wanted to share with you 5 rules that you need to know about online traffic.
Rule # 1 Do Not Chase After Traffic
What I call chasing after traffic is paying for traffic. Now, I'm not saying that if you pay for a Google ad, or a Facebook ad you won't get traffic.  If you create a paid ad you probably will get some hits, but is this the type of traffic you really want?
The type of traffic that you get from ads is what I call "anonymous traffic." It's traffic that needs something, gets it, and just go away. Most likely, you won't see such traffic again until you place another ad.
Maybe your business model is a good fit for such traffic, but if you want traffic to your blog and to your business, this is not really the type of traffic you want.  What you want is recurring traffic made of individuals who know you and refer you to others.
What's the best medicine against chasing traffic?
Create good content
Learn about methods to share your content effectively
Connect with other bloggers by

commenting

on their blogs
Share other people's traffic
Be a likable person
Rule #2 Offer Something Worthy of Traffic
In real life what provokes traffic is because a large amount of people go somewhere they either really WANT to go, or really NEED to go.  So, in order to attract traffic to your blog, you need to make people really want or really need to come as well.
In order to get traffic to your blog, you need to offer something worthy of traffic to start with. Whether you are looking for traffic to grab your free offer or your paid offer, if it's not worth anybody's time, your traffic won't last even if you are a master at getting it in the first place.
Valuable content, valuable products, not matter what you might have, make it worth people's time, and you'll be able to build, keep, and even increase your traffic.
How do you offer something of value?
In order to create valuable content (no matter the content) you need to be an information digger, and read a lot of stuff yourself. There is no substitute for this.
If you create written content, but not a great writer, yet, you need to learn about writing. This blog's main topic is helping you to write better, and as I mentioned at the beginning of this post I will have a writing tutorial that you'll be able to download for free very soon.
Either way, no matter what you do, you need to find a way to create good content that people will WANT and NEED to read, watch or hear.
Rule # 3 Go Where Traffic Hangs Out
Where does online traffic hangout?
That's an easy one to answer.  Traffic hangs out on YouTube, Facebook, Twitter, Linkedin, Pintrest, and so forth.  Traffic hangs out on all social media sites.
When you go to those sites you want to check who is following your niche, and try to connect with them by building relationships with such people.
By the way, you do not build relationships with people by telling them, "Hey here is my product if you want to check it out!"  I would never check your product out if you'd approached me that way, and I'm not the only one.
What you want to do is introduce yourself to individuals, and try to get to know them.  Try to connect with them on a more personal level. If you know that they are following your niche, you can let them know that you have something that may be of interest to them, but let it not be the first thing you do.
Recently, I express interested about someone's product and we chatted on Facebook.  It was easy for her to see that I like cats just by looking at my picture there, so on our chatting thread she sent me a picture of her cat, and she started telling me about her furry child.  This is smart networking.
Don't forget, people will always like you more if you show some interest in them.  Not everything can be about you.  People like that bore me to death, and make me want to flee. I'm sure I'm not the only one either.
Don't just be the talker all the time, be the listener.  You'll find out that it really pays off.
How do you hangout where the traffic is?
Spend at least 10-15 minutes each day on your 3 favorite social media sites, and try to get to know people in your niche.  While you do, remember that it's not so much about how much time you spend each day, but how constant you are doing it.
Rule #4 Put Yourself in Front of that Traffic
Once you've found those traffic avenues that are hanging around your niche, it's time to put your content in front of them.
How to put your content in front of people through social media?
For example, this is what I am doing on LinkedIn right now.  I joined several groups within my niches and I share my content with those groups, while I read they content and share my thoughts with them on the group and on their sites as well.
Most of the social media sites have groups that you can join or even create.  Join a few groups in each of the sites that you want to share your content on.
Joining groups is one of the easiest ways to share your content with people using social media.
Rule #5 Re-direct Social Media Traffic to you
I think that it's worth it to remind you – because I know we tend to forget this – that the traffic which we "think" we have on social media sites, is not "our" traffic, it's theirs.
Yes, that's right!
If you have Facebook friends and Twitter followers that have only connected with you through Facebook or Twitter, they are not "your" traffic, but "these social media sites' traffic".  That's why you need to redirect them to you.
How do you redirect social media traffic to you?
Invite people to your site.  As long as they communicate with you only through a social media site, they're not really useful to you anyway, you want to have those people interested in what you do or what you are about at the right place, and that place is you blog, for most of you.
Ten thousands followers on Twitter really look good, but how many of those are following you on your blog?
Instead of collecting more followers on Twitter, more viewers on YouTube and more friends of Facebook, try to re-direct some of that traffic to your own site.
Only when such traffic is on your own site will it be of any good to your blog, services or business.
There you have it… I hope you enjoyed these 5 rules about online traffic that we all need to know in order to manage such traffic the right way and fully benefit form it.
Over to you now.  What are your tips or rules about traffic? What don't you share some that, today?
Photo Credits: FreeDigitalPhotos.net