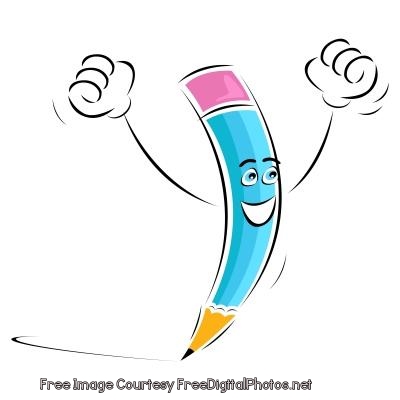 A lot of new bloggers, mostly affiliate marketing bloggers, have asked me various writing questions over time.
For this post today, I thought I'd picked some of such questions and try to answer them for you.
I know I've written about those questions and answers before on various blog posts, but by gathering some of the most common questions and answers in one post it will be easier for the reader to get them all in one place, and get back to it easily.
So without further ado, let try to answer for you my 5 most frequently asked writing questions.
How can I get More Writing Ideas?
Always keep in mind that writing ideas are all around you.  For example, last year I wrote a post inspired by a bird that made its nest right above my entrance door.
When you're a landscape painter, you tend to look at landscapes in such a way that you see yourself painting those landscapes. When you're an actor, you look for true emotions that you have that you could use in your acting. When you're a writer, it's pretty much the same thing. You need to use life as a writing idea treasure box.
Learn how to listen when people are talking.  What type of questions they're  asking, what type of statements they're making, what unusual things they're doing, or even what stupid things they may be doing.
Everything could be a subject for writing applied to  your niche!
Observe any type of event you might run into. My friend Carol Lynn Rivera wrote a post once after a real life movie theater event that turned weird.  She used that rather negative experience to write a post about customer service.
Try to pick up ideas from everything you read. In 2011 I've written a post that was telling the reader how reading unrelated topics can actually help you write within your niche.
Read with a writer's eye.
What does this mean, you might ask?
When reading, ask yourself, could I use this for some writing ideas? Could I learn something about what I'm reading that I could use and apply into my own niche?
You could be inspired by style, the content, the topic, the idea…. anything.
Watch videos on YouTube about your niche and try to write about what you've learned on the video.
There is a software called FreeMind which is a free download that you can use to put your articles together.  You can use the software to literally build your article as you write down article titles or ideas you may come up with.
How Can I Improve my Writing?
I'm sure you've seen that one before, but it's because that's what any writer would tell you first if you'd ask them that question.
PRACTICE!
That's right. There is no substitute for practice. The more you write the better you will become at writing. Last week I had several people telling me in their comments to my post that their older articles and posts were terrible.
Why do you think is the reason for that?
Well, it's because they had much less practice behind them back then.  Over the years, their writing skill has gotten much better with practice.
In order to practice writing don't wait to have the perfect idea article in your mind. Just sit down and write. It doesn't matter what it is you're writing, and it doesn't matter if it's not your best writing either. It doesn't even matter if you are ever going to publish it or not in the end.  What does matter is that it will serve as practice for you.
You can't practice in your head. You just have to write.  Like anything else, the more you do it the easiest it will become, regardless of the fact that you are a natural writer or not.
How Many Keywords do I Need?
There used to be a time when if you'd ask this question to 15 different people, you'd get 15 different answers. It was very confusing, indeed. I would even be willing to bet that there are still various ideas about this subject out there, but it doesn't really matter anymore because too many keywords will not help you as much as they used too.
I used to write articles for clients who wanted an incredibly insane amount of keywords for something like a 400 -600 word article. I had basically to force the keywords even when I wouldn't have put them naturally.
Nowadays, however, with Google Panda and Penguin, things have changed since some of those forced keyword materials have been taken off Google search pages all togethere.
My simple advice about keyword is to use them moderately and in a natural way. Don' t force them at the risk of your article sounding weird.  Any specific topic will have its natural keywords coming back several times in the article.  That's all you should care about.  Just make sure your keyword appears in the title and the rest will happen naturally.
How Can I Write High Quality Content?
The quality or your articles and posts will come with the knowledge that you have about your niche.  The more specific knowledge, the higher quality the article.
For example, if you have only a basic knowledge about your niche, your articles will be of basic to poor quality and it will limit you in your writing greatly as well.
That's why getting educated in your niche is important and should be a natural process for any online marketer, whether you are trying to write to promote affiliate products or anything else.
More knowledge will give you more ideas to write about, and more "meat" in your writing, so to speak.
More ideas and topics to write about equal more hands on and more practice.
How can I Make Sure that my Articles are Interesting and Entertaining Enough?
The first thing you need to keep in mind when you write is that you need to be understood.  If people don't understand what you are talking about they won't be motivated to come back.
Here are some key points you need to keep in mind each time you start writing.
Write like you talk

Write from experience

Keep to one subject and one theme at the time

Repeat the most important point more than once in your article

Describe things in a simple way using mental images and examples

Write with authority like you know what you're talking about

Write your thought until you're done. Worry about grammar and spelling later

When you're done always ask yourself this question: Could anyone understand what I wrote about?

 
There you have it. My five most frequently asked writing questions.  What about you? Do you have other writing questions? Or, how would you answer some of such questions? Share your thoughts in the comment area below!