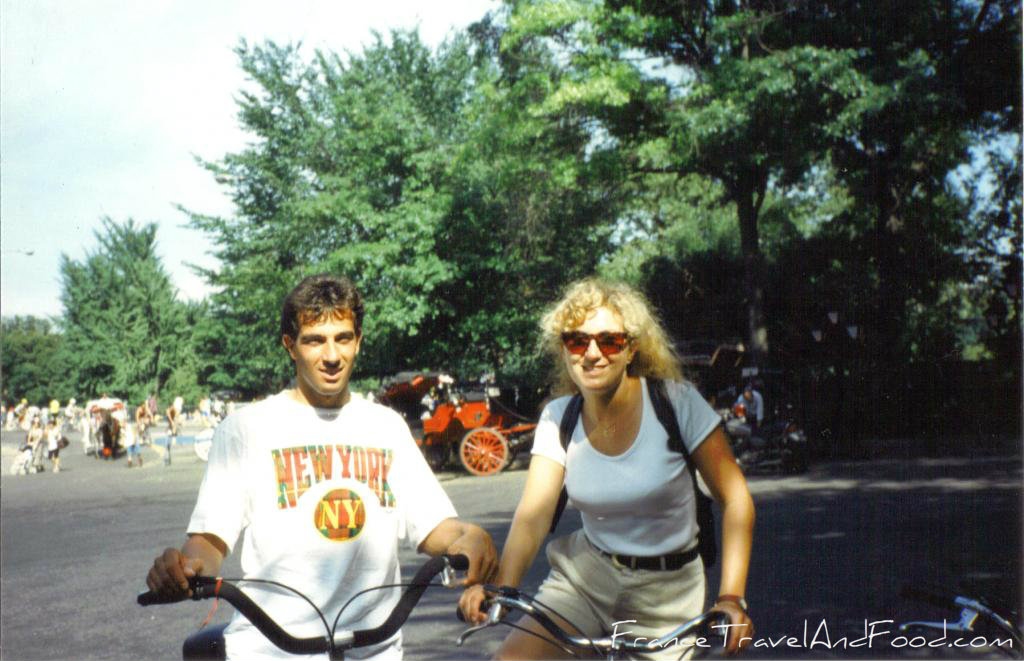 This is my last "regular" post on this last day of November.  For the Next few weeks my posts will have a holiday tone and taste I'm afraid. I mean it's good news for you guys, and I hope you will enjoy.
But for now I wanted to talk to you about 3 Things that living abroad have taught me about my country of adoption, the United States, and my how country of origin, France.

So, Let's see what they are…
I know that living abroad is something inconceivable for most people. I mean really, most people on the planet do live their whole life in the very city or town they were born in.  However, living abroad for a while can offer you the most interesting adventure of your life while it teaches you things that can't be learn in any school anywhere.
In this post I wanted to tell you a little bit about what living abroad taught me about people of the world!
Living Abroad Taught me that Not Everything you Hear on TV or Read in Print about another Country is True
Are you the type of person who believes that if you've heard on TV or you read it somewhere it's true?  Well, I'm sorry to tell you that a lot of things that you may hear about a foreign country (that you don't know anything about) on TV or read in books and magazines are NOT necessarily true (and that goes for the internet as well).
For example, years and years ago I remember hearing on French TV that Americans look down at physically handicapped people. I was shocked and sadden to hear that, even though I wasn't handicapped.
However, when I moved to the US I was surprised to see that this was totally untrue.  I found more streets and public transportation accommodations for handicapped here than I had ever seen at home. Then, I even came across more proofs that what I'd heard on TV years ago was untrue. But I would probably have never known that for myself had I not come to live in the US.
This also goes the other way around. You hear in the US, for example, that French men are more romantic than other men out there, or that a lot of Europeans speak English or that French people are rude, etc… Really? None of that is actually true if you asked me.  But you would only know that for sure if you'd live there for a while.  And that doesn't really include tourism.
Living Aboard Taught me that People are not ALL Better or ALL Worse than Somewhere Else
When I left France, I almost hated French people.  I say "almost" because hate is not a word I use lightly. But I really didn't like much anything about them anymore back then, though,  and I was ready for a break.  This was a huge part of the reasons why I came to the United States.
However, living abroad taught me that people in France are not any worse than somewhere else.  People are people with their good side and not so good side, but they are not all bad or all good.  Now that I am in the US for almost 20 years and see some of the things that I don't necessarily like here, interestingly, I appreciate French people for whom they are much more than I used to.
Now, I truly appreciate my heritage; the one that I've got from being born and raised in France.  However, this would have never happened if I had not been living abroad.  There are pros and cons anywhere and everywhere. That's what living abroad taught me.
The grass tend to be greener on the other side of the fence, so jump that fence and see if the grass is still greener or if it's getting some patches of yellow as well.
Living Abroad Taught me that While People are Different they are also all the Same in the End
Another thing that living abroad taught me is that while raised with different languages and cultures people may be different in a way, while all the same in other ways.
Living abroad I've learned that at the end of the day, all normal human being is in search of happiness, and the way that we are has almost everything to do with the way we were brought up, but not as a human being, deep down.
Living on this side of the pound not only I've learned about Americans, but also other people from other countries and cultures such as Latin Americans, and Koreans especially.  My conclusion is that culture and language aside, we are all the same. We all have good sides and not so good ones, again, but it's really based on an individual level.  That's why I have a bit of a problem generalizing too much.  Yes, there is a trend in a nation as a whole, but it's still not a one size fits all. I dealt with people from different countries, cultures and languages for almost 20 years now, and I've found the same kind of behaviors and personalities as I'd found right at home.
The Advantages of Living Abroad
Living abroad is like becoming an "insider" to something you didn't know.  It helps you discover new things, new people, new cultures, new languages, new landscapes, new foods, and new ways of life.  At the same time it can also reconcile you with your own origins. You don't have to be mad at your people like I was (I know most people aren't) to gain something from living abroad, but if you do, you will learn how to love your own nest again, and go from a strong dislike to a strong love, like I did.
That's how this blog was born.  I wanted to be able to write about my France, my origins, my language and my food on a weekly basis, because my living abroad taught me how to love these again.
A blogger friend of mine, Annie Andre,  is living a abroad in France and she is teaching people how to do the same.  If you'd like some great advice about living abroad, she is an expert at it. Just go see here right there!
Before you do, just leave your comments below!