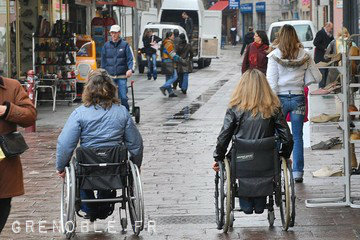 An online friend of mine asked me if I knew of any wheelchair friendly cities in France, so I thought that it would be a good idea to write a post about my five top wheelchair friendly French cities.
I also thought that would nice way to close my summer series of French cities reviews.
I think that it's fair to say that no city was ever built for wheelchairs, but enormous progress has been made, especially in larger cities all over the country, to make it easier for people on wheelchairs to go around as easily as possible.

For this post I have chosen five top wheelchair friendly cities that have made a lot of effort to be accessible to people not only on wheelchairs but with other handicaps  such as hard of hearing or blind.  However, this post is going to focus on accessibility to wheelchairs.
Paris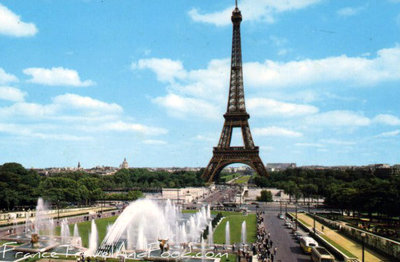 Wow, what a surprise! Of course, we wouldn't expect less from the capital city of France.  Within the last decade or so Paris has made great efforts to accommodate wheelchairs in public transportation, especially buses, which were not at all wheelchair friendly in the past, hotels, restaurants and tourist spots.
You can now even use the subway as well with your wheelchair, even though you won't be able to use ALL the stations, around 50 of them are gate free and accessible to wheelchairs.
As far as monuments wheelchair accessible are the Eiffel tower, the Louvre museum, the Arc de Triomphe, Notre Dame and the Chateau de Versailles outside of Paris.  There might be more, but those I know for sure.  You can always get more details by visiting the Paris Office of Tourism English version here.  They also have a phone number listed there, with I'm sure, English speaking representatives.
Hotels Wheelchair Accessible in Paris
Hotel du Printemps – located at 80 boulvard Picpus, 75012 Paris
Grand Hotel de Turin, Roll in shower hotel – 6 rue Victor Masse, 75009 Paris
Best Western Hotel Les Theatres – roll in shower hotel, 98 rue de Clery, 75002 Paris
Novotel Paris tour Eiffel, roll in shower hotel – 61 quai de Grenelle, 75015 Paris
There are more, of course, but for space purposes I can't put them all here. But again you can find out more by visiting the Paris Office of Tourism.
Strasbourg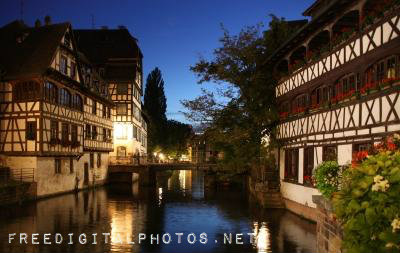 Strasbourg is the 7th largest metropolis area in France and has some wheelchair friendly places and hotels.  Strasbourg located in the Alsace region in the department of Bas-Rhin and it's a border city to Germany.  Like for Paris you can get more details by visiting the Strasbourg Office of Trourism English version as well.
Strasbourg is a close enough city to Germany, the UK, Luxembourg, Belgium, and Switzerland for anyone on wheelchair to come visit conveniently enough.  It a beautiful looking city with a charm of its own, a famous delicious white wine, and what I like to call comfort food (rather on the fat side). While there you are literally only few steps from Germany.
Hotels Wheelchair Accessible in Strasbourg
Mercure Strasbourg Gare Central – 14-15 Place de la Gare, 67000 Strasbourg
Holiday Inn Strasbourg City Center – 20 place de Bordeaux, 67000 Strasbourg
Mercure Strasbourg Centre – 25 rue Thomann, 67000 Strasbourg
Hotel Villa d'Est – 12 rue Jacques Kablé, 67000 Strasbourg
Grenoble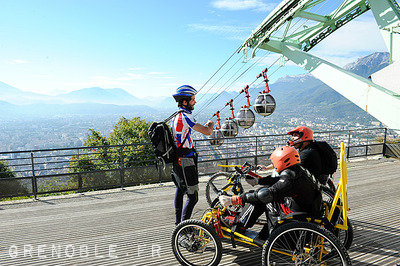 Grenoble is a beautiful city at the foot of the Alps Mountains and it also happens to be the city where my closet family lives now. Grenoble is located in the south eastern region of France in the Isere department which is the capital of.  If you love pure air, mountains and gorgeous views, you will love this town.  What is more is that Grenoble is a well known wheelchair friendly city.
The City of Grenoble has been a constant leader recognized for accessibility for all in the city, whatever the deficiencies and handicaps of persons considered. Quote from www.grenoble.fr
Since 2002 Grenoble has organized countless special events to emphasis the need for any handicapped person to have access to the same opportunities as anyone else. You can find more details by visiting the English version of the Grenoble office of tourism.
Hotels Wheelchair Accessible in Grenoble
Hotel Mercure Grenoble – 11 rue General Mangin, 38100 Grenoble
Hotel Europole – 29 rue Pierre Semard, 38000 Grenoble
Citadines Apart'hotel – 9 rue de Strasbourg, 38000 Grenoble
Bordeaux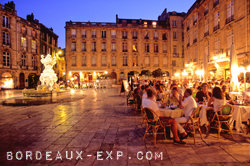 Bordeaux,  the city which famous wine bears the name is also a friendly wheelchair city.  Bordeaux is located in the south western region (just about opposite Grenoble), what is called the Aquitaine in the Gironde department.
Bordeaux is one of the world's major wine industry capitals and it' simply beautiful.  You can check the Bordeaux office of tourism right here for more details about places you can visit that are welcoming people  having to move around on a wheelchair.
Hotels Wheelchair Accessible in Bordeaux
Adagio Bordeaux Gambetta – 40 rue Edmond Michelet, 33000 Bordeaux
Quality Hotel Saint Catherine – 27 rue du Parlement St. Catherine, 33000 Bordeaux
Residhotel Galerie Tatry – Galerie tatry 170/174 Cours du Medoc, 33000 Bordeaux
Nantes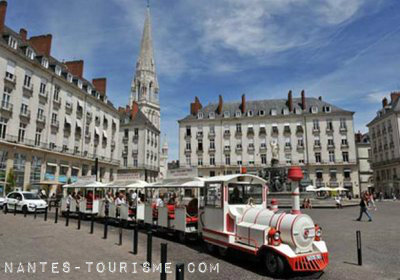 Nantes is located at about 50 kilometers (30 miles) from the Atlantic Ocean.  Nantes is built along the Loire river which gives a beautiful charm to the city and gives it a city port kind of look.
Nantes is located in the Pays de Loire region in the Department of Loire Atlantic. The city with is located Western centre is about at the same distance from Paris to the north and Bordeaux to the south. About 200 miles each way.  For more details, make sure to visit the Nantes office of tourism.
Hotels Wheelchair Accessible in Nantes
Hotel Ker Juliette – 2 avenue des Bleuets Pornichet, 44380 Nantes
Best Western hotel de la Regate – 155 route de Gachet, 44300 Nantes
Stars Nantes – 3 rue du Petit Chatelier, 44300 Nantes
I hope this post will help people on wheelchairs who are looking to travel to France as tourist.  Of course, I am sure there are more cities that have accommodation for wheelchairs, but here are my top five for you to check out.
Please, leave your comments or questions below!