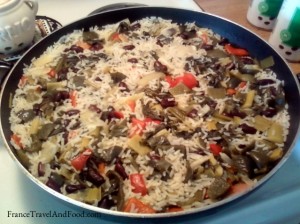 I don't know if you know this about me yet, but I'm a healthy eater. Yes, I like my deserts which recipes I like to post here at times, but I'm a no processed food woman, and I have to thank my mother for this and the way she brought me up.
So, today I wanted to share with you a vegetarian recipe that ALL of you can eat, whether you're a vegetarian or not.
This is a nice spring dish that you can enjoy, that will fill you up, while it's healthy.

I've taken some step by step pictures of this dish the last time I've made it about 2 weeks ago. It's been a while since I have featured a recipe on this blog, so here it's my rice and vegetable mix recipe good and healthy at the same time.
Remember that you can always adapt a recipe to your own specific taste by adding, changing or extracting some of the ingredients. It's up to you.
Ingredient for my rice and vegetable mix
On small Onion

4 Garlic cloves

3 large  fresh tomatoes

5 or 6 Chard leaves

3 Leeks

1 large green paper

1 large Red paper

3 japapeño pepers (they are spicy peppers)

1 can of Red or black beans

2 cups of rice

Olive oil
Salt
Pepper
one bag of chicken bouillon
Water
This is a 30 minute preparation recipe.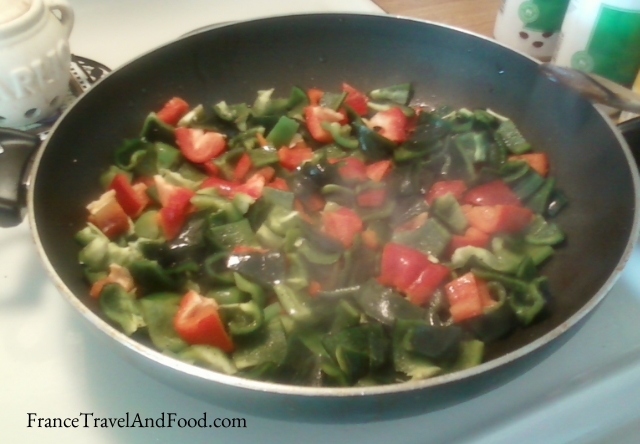 Wash and cut all the vegetables in small pieces, including the onion and garlic gloves.  Pour 3 or 4 table spoons of olive oil in a large deep pan and let it heat up.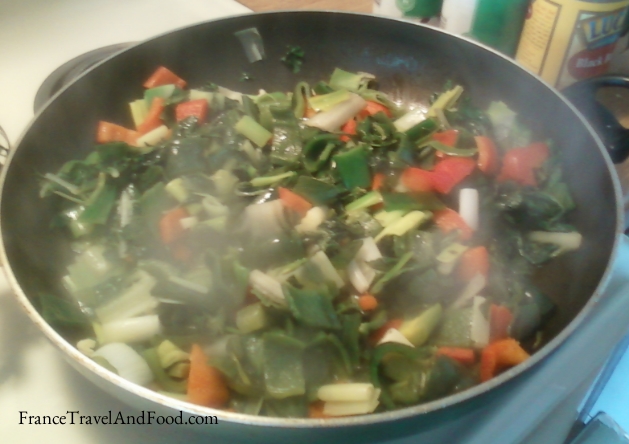 When the oil is hot, pour the onion, garlic and peppers and stir evenly. Cook and stir for 3 to 5 minutes.  When the peppers look a bit cooked, add the rest of the vegetables. Stir and cover for 2 to 3 minutes on low heat, and then stir again for a minute or two.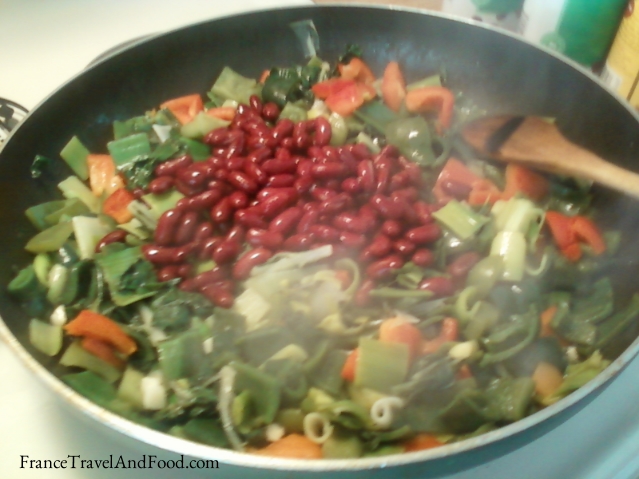 Add some pepper and salt and add the beans, and stir everything together again.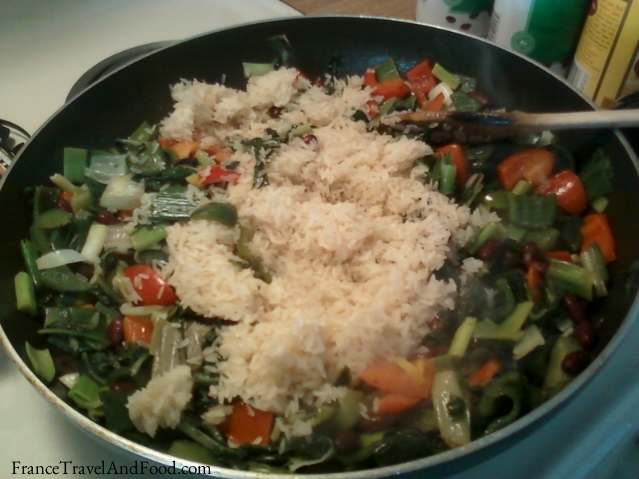 Rinse the rice thoroughly in a colander and add to the vegetable mix. mix the rice really well to the veggie mixture, and then add the chicken bouillon and enough water to cover the vegetables and rice, but not too much.
You may have to add water if you see that the rice is still not quite cooked.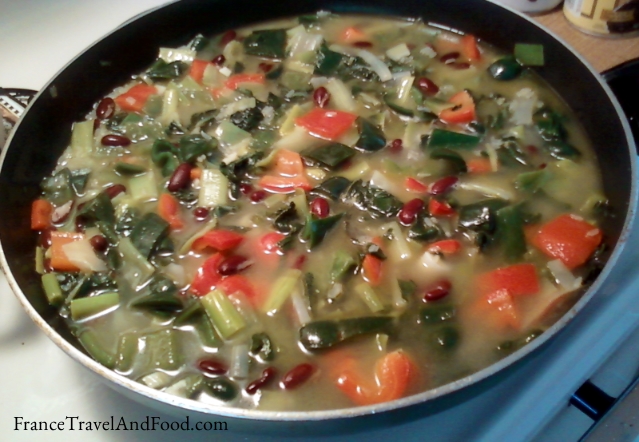 Cover with a lid and let cook until the rice is fully cooked and the water has been all absorbed.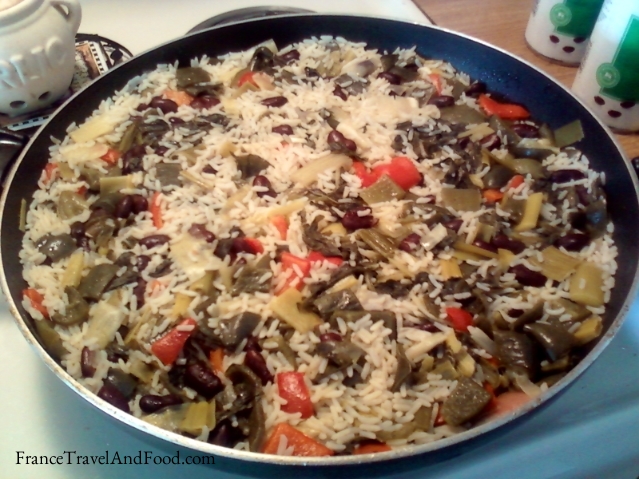 When cooked, let sit for 30 to 40 minutes before serving.
Bon appetit and enjoy! Let me know what you think in the comment area below!