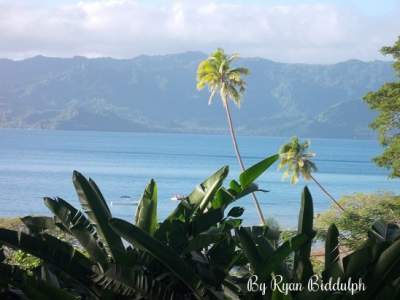 Today I'm happy to present you with a guest blogger.
Ryan Biddulph who is a very talented and successful blogger and freelance writer has accepted my invitation to write a post for me as I'm facing some difficult times right now.
So, without further ado, let's find out what are some limiting beliefs that could hold your freelance career as a writer or any freelance business you might be in.
Sylviane, thanks so much for extending this kind offer to me!
I accepted Sylviane's gracious request because I see so few fellow freelance writers out there who actually write helpful, high energy, practical posts regarding how to prosper through freelance writing.
Sylviane does – and you can look back through the archives for her dead on insight – which is why I'm posting today.
Limiting beliefs will destroy your freelance writing career unless you address these nasty little ideas. Goodness knows they hurt my prospects for a minute.
Basically, a limiting belief is a negative, constricting idea that you adhere to, which guarantees that you'll fail in your venture.
Examples of limiting beliefs: I'm not good enough, I don't have enough money to start a business, I have no business connections, I'm too lazy, etc. etc.
Today we're going to identify and dissect 3 damaging limiting beliefs which are stunting your freelance writing growth.
Before I move forward, I wanted to let you know that I'm typing these words from Savusavu, Fiji.  This is quite possibly the most peaceful, beautiful island on earth, the dream destination for so many folks around the world. I've also lived for months in places like Bali, Costa Rica, Phuket, and a handful of other tropical hotspots, blogging and freelance writing my way into a dream internet lifestyle.
The guy who's the founder of Blogging From Paradise, and the freelance writing business owner, was a fired security guard 5 years ago, with no money, and no rosy prospects on the horizon.
I had to uncover, uproot and eradicate hundreds if not thousands of limiting beliefs to go from unemployed, down and out New Jersey pier guard to world traveling blogger.
I'm Not a Good Enough Writer to Charge Money
Yes, you are, in most cases. In other cases, you just need to write daily, for at least 60 minutes, to gain enough confidence in your skills to charge money for your services.
I recalled noting on Facebook a while back how any pro freelancer should start at $25 per article, minimum, for offering their services. This $25 should apply to 600 word articles.
I received a comment from someone who said that number was way too high. I've known a few freelance writers who charge $5. For a 500 word article. No, I'm not kidding.
These people believe that they're not good enough, or skilled enough, writing-wise, to charge more than $5 per article.
Then another crowd doesn't bother charging at all. They think that nobody would pay them to churn out articles.
You will generate online income through freelance writing when you believe you can make a living through this channel and when you feel like you deserve to generate income through freelancing.
This happens after you've taken one practical step; which is the step of steps: you write for one or more hours daily. Doing so improves your skills quickly, boosts your confidence and uproots any deserving issues you cling to.
Write, write and write some more. With practice, you'll believe that you deserve to cash in. If you don't feel as deserving, or your belief system is damaged for some reason, but your writing skills rock, consider doing EFT tapping or self hypnosis, or some other self help technique to uproot and replace limiting beliefs.
There's Too Much Competition
My fiancée Kelli Cooper landed 3 highly lucrative freelance writing jobs through the Problogger.net job board. If you've visited problogger you understand how many folks trawl these boards on an hourly basis.
Logic dictates that you'd be silly to expect to land 3 jobs – let alone 3 high paying jobs – but lo and behold, she did it.
Sylviane talks much about changing your beliefs to change your prospects of success. Kelli did a bunch of clearing around her freelance writing business and each one of these jobs fell into her lap.
How? The mental clearing, through meditation, detaching and raising her overall vibe, played a chief role in the process but she simply let go the lame idea that there's too much competition to land a freelance writing job.
There's not too much competition, just:
A limiting belief
Fear of failure
Fear of criticism
Not enough creativity
Write this excuse on a piece of paper now, burn it, over the sink, or bathtub, and be gone with it forever. The idea of competition is impossible in an abundant Universe.
Turtle Syndrome
I recall my second freelance client. She hired me. I produced articles for her. I sent them to her. She remarked that she'd have been better off going with a Fiverr writer as my work was terrible.
I was devastated. At this tender age in my career I had little confidence in myself and I was sensitive to any criticism, let alone a nasty little barb.
I went into a shell. I stopped promoting my freelance writing business. I must be a fraud, I thought. Well, a few months down the road I decided to spread the word. I attracted a few clients, one of whom is an authority digital marketer who's known far and wide.
What happened? I came out of my shell. I decided to embrace criticism as a suggestion. After doing this, I began to promote my freelance writing business again.
Sure, nobody likes harsh, nasty criticism but the snarky barbs have everything to do with them and nothing to do with me. My writing may have been poor at the time – although it was solid, methinks – but a caring, loving person would have offered suggestions.
This person in particular told me how she was burned by writers in the past, and she obviously carried this negative, "cheated" energy with her, everywhere she went.
I have nothing to do with her karmic crap storm. I accepted this fact, promoted my freelance writing business aggressively and landed a few high profile clients.
Folks, embrace criticism. The fear of receiving a suggestion, or feedback, is a limiting belief which cripples your freelance writing career before it takes off. Promote, listen, engage, accept suggestions, and in most cases, folks will offer feedback from a positive, high energy, loving space.
Your Turn
What limiting beliefs can you add to this list?
Have you struggled with any of these limiting beliefs as a freelance writer?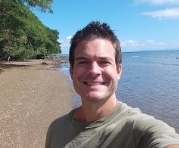 Ryan Biddulph is an Internet lifestyle junkie, blogger, freelance writer and world traveler. He also owns bloggingfromparadise.com.