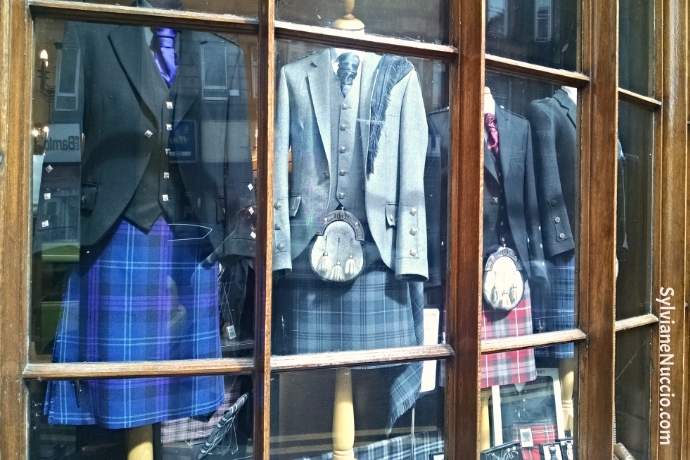 Some business owners have got the wrong impression that blogging for their business simply means to jot down anything on the blank screen, and that it will do the trick to attract more customers or clients to their business.
If that's what you're thinking, you couldn't be more wrong.
I can promise you that just writing "whatever" to fill the blanks will never bring you more business.
There are few basic things that you need to know and apply if you want your blogging efforts to be productive.
You want your time be worth it, right?
Actually, it doesn't take more time to do things the right way, than it does to do them the wrong way.
So, please, read this article and learn how to blog for your business to achieve positive results.
If you've never thought about blogging before, it might  be time to  starts.
If you don't know where to start, you've got to the right place, as I can help you.
I'm just an email away.
Educate Yourself First
The first thing you need to do if you're new at this is to educate yourself about what blogging for business really means.
If you've just found this post in search of an answer, you can receive my educattional emails just by inserting your name and email address below.
Before you start writing, it's always wise to learn about the process, so you won't have to do the work twice – once the wrong way, and then another time the right way. Start right the first time around, and you will look like a pro right from the get go.
Be Willing to Give More of Yourself
I'm sure you're familiar with the saying, what goes around comes around, right?
Well, it has never been truer than when it comes to write for your business. If you are willing to give value on your blog. If you're willing to give advice and help for free first, then even more customers will be willing to give you their money for what you won't give for free.
Yep, that's just the way it is. If you're not too greedy in giving, you'll get back more and more often. You'll get back a hundredfold.
Learn the Basics about Writing Online
When it comes to blogging, I see too many business owners ignoring some very simple online writing rules.
Unfortunately, even if you have written the best piece ever, it might never get read just because you have ignored some very simply online writing rules that will make your article more attractive, and more readable.
I've written extensively about many of those rules before, but here are some basic ones, again, if you've never heard of them…
Write in a conversational tone
Write short sentences
Write short paragraphs
Write useful material
Establish Authority
In order to establish authority, you need to apply at least the three points mentioned  above as a start. If you don't, you probably won't be able to establish authority at all.
In its infancy, blogging was different, but as anything in this world, things evolve and mature.
They become more complex and demanding.
That's sort of a natural evolution of things, and blogging is no different.
I remember back in the days when I had clients who were only concerned about the minimum word count and how many keywords they could stack within that minimum word count.
This hideous process was used and re-used to death to the point that search engines, such as Google, woke up one day and started noticing that they had a lot of trashy content on their search results.
So, they started sanctioning any site that were promoting such useless content, and things started to change rapidly after that.
Bottom line, what used to work 5 years ago, doesn't work anymore today.
This is no toddler internet age anymore. This is adult internet age and you need to act as an adult when writing for the internet today. In other words, you need to know what you're doing.
Develop a Good Customer Service
Customer service starts BEFORE you win a customer.
You can't give only to those who are already your clients, you need to give of your time and help to those who are still browsing around.
Here again, the rule "what goes around, comes around" applies. When potential clients or customers are looking for the best place to buy from, or to invest with,  they will pick those who are not greedy in customer service.
What does this mean for you? well, what about this:
Reply  to all your emails in due time
Answer questions willingly
Inform and help people as much as you can
Whatever you do, don't ignore customer service, which would be the worst thing you could do, and a sure ticket for losing potential and current customers.
Aim for Long Term Results
Blogging online is not a quick fix result type thing, It's a long term result achievement goal. As time goes on, your authority and popularity will grow, if you do the right thing.
When I say "the right thing" I don't mean in your business itself. For that I hope that you know what you're doing, and do it well.
What I mean by doing "the right thing" I mean introducing yourself to your potential customers and clients in a smart and professional way with the use of your blog.
Blogging for your Business is Worth your Time or Money
Whether you are going to spend the time to create a blog for your business and write for it on a regular basis, or whether you are going to hire someone like me to do it for you, your time and/or money will be well spent, and you'll get back a hundred fold on your investment.
But nothing will happen unless you make a decision and start doing it now. According to the statistics 40% of companies out there use blogging, which is not bad, but that leaves over half of the companies that are losing out by not blogging.
Why are those companies losing out? Because companies that do blog have 55% more visitors to their website, than those that don't.
Blogging will make your Website Alive
A static website, which is a site that has no valuable fresh content added to it each week, is a website that will be dead for both the search engines and potential traffic.
The days where you could build a site and expect traffic to show up are over. Companies that have a website, and publish regular content on their blog will beat you in traffic and take your potential customers or clients.
So, if there is anything that I want you to take home from this article, is this…
Create a blog if you don't have one yet, or make sure to write regular articles for your blog if you have one already.
If you need help or have any questions, please, contact me.
If you want to learn more about blogging for your business to achieve great results, you can also subscribe to my emails.
Leave your comments below. They are always very much appreciated.