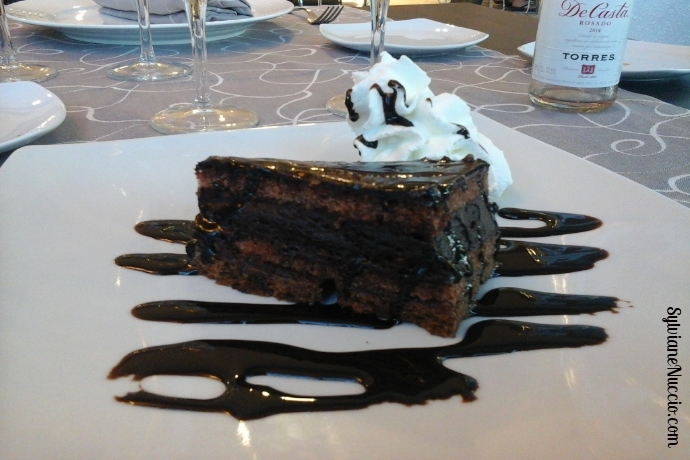 It used to be a time when writing for your blog was enough, but those days are over.
Is that a shocking statement to you?
Are you still writing for your blog?
Is there any other way to write to start with?
Well, yes.
In the past people would often write low value content to fill up the blank space on their blog page. As long as they made sure that it was filled with the right keywords, Google and other search engines would actually rank such content.
Yes, believe it or not, Google would rank such useless content, back then.
I used to write some of those articles, both for me and my clients, because that's what we used to do back then. Internet marketing was still in its infancy, so to speak, and those things used to be OK and worked.
Today, however, times have changed, and not only you can't write useless content overloaded with keywords anymore, neither for search engines, nor for readers, but you can't just be writing for your blog either.
No.
Nowadays you need to be very specific on each of your posts, and you need to be writing with a purpose which is of course, your readers needs and wants.
But it goes even beyond that. You need to be writing with your reader/potential customer's specific need in mind. One at the time.
Those specific needs and wants will always spring from the 4 basic needs that people have.
Let's see what they are.
4 Basic Needs that you Must Address for Successful Results
If all you did was writing for your blog, you would be missing out on the most important thing.
Do you know what that it?
You would be missing out on the very purpose of your writing, which is to fill a need for your reader.
There are four basic areas that will provide you with all the material and ideas you will ever need to write great blog posts that will attract traffic to your blog, and convert into customers.
They are:
Their desires
Their goals
Their fears
Their frustrations
No matter what your business is about, and no matter what you are selling, you need to define what desires, goals, fears and frustrations your product or service is going to help your potential customer with.
One thing is certain is that if you fail to get that, and all you do is keep writing about your product or service's features, you are going to be boring to your reader and potential customer, and you are going to fail to attract them.
What's going to happen is that they will skip you by and find that one business owner, that one blogger that does the same thing you do, but who has found a way to talk to people in a language that speaks to them by writing with one of those four fundamental concerns in mind.
Exploit the Desires of you Readers to Improve you Content Quality
What does it mean to exploit the desires of your reader/market?
First, let's see what are some of the synonyms of the word "exploit."
Exploit means, to utilize, to harness, to capitalize on and to tap into.
So when you exploit the desires of you target market (your reader/your potential customer) you can utilize, harness, capitalize on or tap into such desires to create content that attract and seduce them, because it will fill a strong need called desire.
For example, desires of your readers can be:
Making more money
Become a better parent
Be better spouse
Landing more customers
Better caring for their pets
Improving their life
Improving their relationships
Finding the perfect partner
Quitting their job
Starting their own business
Traveling the world. Etc…
Those are only a handful of desire examples that people have, there are thousands more out there.
Before you start writing content for your own specific business blog, you need to make a list of at least 20 main desires that your target market has.
The longer your list, the better.
Take your time building your list over days, weeks or even months. Just add to your list as you come up with ideas.
Think about it and write them down somewhere you have access to every time you need to write a new blog post.
If you need help creating your market needs list, you can contact me HERE. I provide such service for my clients.
Show your Readers that you can be a Major Influence in Helping them Reaching their Goals
A goal is that link between your reader and their achieved desire.
For example, if you belong to my own target market, something that you may want is to write attractive blog posts to get more customers. This is your goal, in order to achieve your big desire which is getting more customers to have a successful business, and make more money.
Goals are less attractive, in way, than desires are, because goals are a "process" that one needs to go through in order to get to the desired result.
But if you have good enough writing skills, you could show your readers that you can provide them help to achieve the goals that will lead to what they really want.
For example, goals that your readers may have could be:
Losing weight to achieve the desire of (being skinny, attractive and healthy).
Getting eye laser surgery to achieve the desire of (seeing without glasses).
Purchasing a Kindle to achieve the desire of (reading tons of book easily).
Building a custom kitchen to achieve the desire of (cooking in a wonderful spacious and beautiful environment).
Write a book to achieve the desire of (achievement, and promote themselves as an expert).
Having a website to achieve the desire of (introducing themselves to their market in a professional manner, and attracting more customers that way).
Making more Money, can be both a desire and a goal, since money is not an end, but a means to an end, so when writing about the topic of money, both discussions would fit in such case.
I've chosen very different goal examples here, to show you that not only there are many different niche goals out there, but how this can apply to you as a business owner and blogger, no matter what you are selling.
Here again, write down a list of goals that your potential customer may have, and you will always be writing content that rocks.
Appease your Readers Fears
Fear is the most common aspect that either prevents people to do something or make them fail.
Once you've understood what the fears of your readers are you can better address them, and help them understand that such fear is really just a thought that most likely exist only in their head.
Some fears that your reader may have sound like this in their head:
How should I handle my new clients?
What if I'm not prepared?
What if I get robbed?
What if I came out of surgery with problems?
What if I found myself alone?
What if I can't measure up to this new job?
What if traveling alone was dangerous?
What if my order was not delivered?
What if I were a bad parent?
What if I failed at blogging?
What if I didn't know what to write about?
What if I didn't know how to use social media platforms?
What if people could tell that I don't know what I'm doing in my blog?
…etc…
Here again, make a list of all the fears you can think of that specifically relates to your customers.
Create content that can appease such fears, and your blog post will be very successful and a sure ticket to your popularity with you market.
Show your Readers the Way to Eliminate their Frustrations
Frustrations happen when you feel that you've been doing everything you were told, or know how, but still things are not happening the way you want them to be.
There are thousands of frustrations that anyone on any market has, so no matter what business you're in, your readers are bound to have some of them.
Here is a short list of frustrations they may have.
Lack of traffic to their site
Lack of new customers
Lack of referrals from present customers
Lack of time to improve… in whatever area they need to improve
Lack of skills
Lack of tools
Lack of money
Lack of ideas
Lack of connections
Lack of resources
Lack of knowledge
Lack of self-confidence… etc…
In the same way you've made a list of your market's desires, goals and fears, make a list of their frustrations as it relates to your specific business, and write content that will help them appease such frustrations.
Helping your potential customer with his or her frustrations may be the strongest point, the strongest subject matter, where you could show them some sympathy and offer them help as well as being regarded as an expert, while using your writing skills and gently leading them to your product or service.
At the end of the day…
Remember, people don't want a drill, they want a hole.
What they want might not be what you think they want.
This is why by making these four lists of your market's desires, goals, fears, and frustrations you can start to better understand where they're coming from, and be better able to speak to them in a way that will seduce and attract them.
In the process you will be better able to get more traffic, more shares on social media, more attention and more customers at the end of the road.
Your Turn…
So, what do you think? Any feedback, or questions you may have are welcome.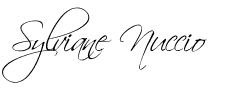 I write in such a way that your potential customers will fall in love with your business.
Would you like some advice about blogging for better business? Get it here!