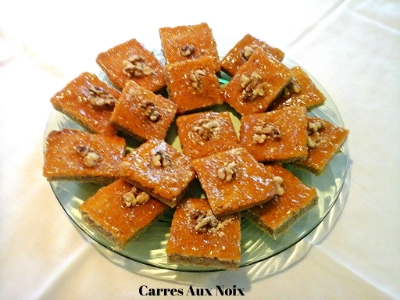 You may have noticed that at times I share pictures of my food on this blog as well as Facebook, especially pastries, and maybe you've been wondering how in the world I'd be making all that just for me.
Well, it's because I wasn't … making it just for me, that is.
I have started to make homemade French cookies, cakes and other delicacies for local businesses, and now the demand is growing.
This all started when a friend of mine decided to bring some of my homemade pastries to his office for some of his coworkers to taste.  They were delighted and thought that I was making them for office parties.
I know that some people who have tasted my pastries have told me several times that I should be doing business with this, but it never really rang home before, and frankly as busy as I am, how could I find the time? But, I know of one way to find more time, though, and this might be a way. But also, because anyone could find this blog post and read it, I'm not going to say more.
 I Couldn't Pass This Business Opportunity any Longer
It seems that America loves French pastry, and when they know that it's homemade, all the better. Now it seems that some local offices here in town, in Raleigh, NC are interested in buying my fresh homemade pastries for their courtesy breakfasts, special luncheons and other offices and corporation's parties.
Being into personal development as well, I certainly have to apply to myself what I teach others, which is not only ask for what you want, but being on the alert when opportunities arise.
At times, the opportunity is NOT what you expect.  Sometimes it can be something completely different, and it can be a mean to an end in order to bring you what you're asking for.
So, at a slow pace, I decided that I'll try to see if other businesses would be interested in ordering my French pastries. Many people have told me that they would. So, will see.
A New Order Page
I created a new order page. I may tweak and modify it as time goes on, but for now, it will do.
I will be linking this page to promotion emails that I going to be sending out to local offices around town and the neighboring towns as well.
Now this page is not intended to serve people out of my area (for now anyway) but I won't say never. In time you never know what can happen.  But I don't intend to do this full time, so as far as I know this is going to server Raleigh-Durham – Chapel Hill area, also known as the Triangle, here in North Carolina. I am also going to order flyers that are still in the making.
For now, I created a SlideShare show for my order page… as well as a custom order form that you can find on the order page here.
So that's that for now. I will keep you updated how things go from time to time through this blog.
I hope you enjoyed this…. Please, leave your comments and thoughts down bellow…