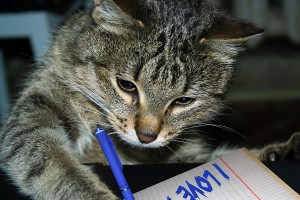 You probably have read about what makes a good sales page before.  But really, what is a good sales page?
Well, the answer is easy enough. A good sales page is a sales page (also called sales copy) that converts into sales.  If your sales page converts into sales, it means that it's got all the right components.
I have seen incredibly good sales pages and I have seen incredibly bad ones, but how can you tell the difference between a good and a bad sales page without knowing if such page have a good conversion or not?
There are three main components that will make your sales page a good one. If you ignore them or even one of them, it's going to add your sales copy to the list of the none effective sales copies  out there.  And obviously it's going to affect its conversion.  So, what are those components and what do they do for your page?
The three main components of a converting sales page are:
– The Potential Buyer (the person reading your copy)
– The Product
– The Message
So far, it's easy enough, isn't it?
I have listed them here by order of importance, but you must consider each one of them as you write your sales copy.  This also works for your articles and even your blog posts.  Pretty much anything you write for the purpose of bringing traffic to it.
First – Consider the Potential Buyer
Why is the potential buyer so important when you are writing a sales copy? Well, if it wasn't for them, you wouldn't need to write the sales copy in the first place, would you?  You are writing your copy for "a person", therefore, it only makes common sense that the potential buyer, the person for whom you are writing your sales page, would be the number one concern in your list.  Seems obvious to you? Well, there are many sales copies out there that are obviously not been written for the potential buyer.
What should you consider when it comes to the potential buyer?
First and foremost, do not underestimate the person that is going to read your page, and give them some credit.  What do I mean by that? Talk to your potential buyer as you would talk to any intelligent person and do not assume that you can feed them some BS while they won't become aware of it.  More time than not, they will!
Have you ever watch a commercial that is ridiculously stupid and seems to speak to stupid people? How does that make you feel? Are you attracted by such commercials? I know I'm not, and I'm wondering who do they think they are and who do they think their potential buyers are to treat the public that way!  You do not want your sales copy sound like those commercials, do you?
You are not writing for children.  People are not stupid and can tell if you are telling them something worth their time or not.  They will also be able to tell if you are speaking from a true experience or not, and if you are sincere about what you are discussing in your sales letter or not.
Also, don't forget that nowadays, with a simple Google search, people will be able to find out about your online track records as well.
When you consider the potential buyer you need to remember all the above, and write accordingly.  This is your starting point. Before you start, you must see "the person", the "human being" for whom you are writing and address them accordingly.
Second – Consider the Product
The second most important item in your sales page is the product, of course. No product and you wouldn't have to write a sales page either.
When you consider the product, the first and foremost question you need to ask yourself is what type of market needs and want my product?  Once you're able to answer such question, you can better determine the type of individuals you are writing for and adapt the tone of your writing.
For example, you wouldn't write using the same tone if you'd write for a mom working at home, for a mechanic or for a lawyer.  In each case you would need to adapt your tone and such tone will pretty much be dictated by the type of product that you are selling and your target market.
The point is that you need to speak of the product to a market that is interested in it.  Your job as a copy writer is not to convince someone that is not interested, but to convince someone that is already interested in buying what you have.
They are your market and you have what they want and need. All you need to do is push the right buttons to SHOW them that.  That's what you will convey in the message, our last third most important component of the sales page.
Third – Consider the Message
It all comes down to the message, right?  Have you ever heard the expression, it's not what you say it's how you say it? That goes for sales copies as well. It's not what you are saying so much, it's how you are saying it that is going to make it or break it when it comes to the conversion of your sales page.
Writing about a product is one thing, but writing about it in a convincing or persuasive way is another.  This is what makes the difference between a good copywriter and a not so good one.  However, the one rule of thumb to be able to write a good sales page is playing with the emotion of your potential buyers.
I have mentioned this many times before, but this might be worth repeating here.  People buy more easily what they want than what they need.  The reason why is that people buy based on emotions not based on needs, and that applies especially to products they are looking for online which wouldn't be something they need to live or survive.
If you know how to play the emotion card in your writing, you'll get a converting sales page.  The best way to do this is by first, understanding how the person needing your product may feel.  Once you've determine what they feel, write about their "pain", "problem" or "challenge".  Next, reassure them that there is a solutions.  Then, and only then, give them all the details you want about your product.
So, it's your turn now.  How do you go about writing your sales pages, your articles, and even your blog posts?  Do tell us in the comment area.