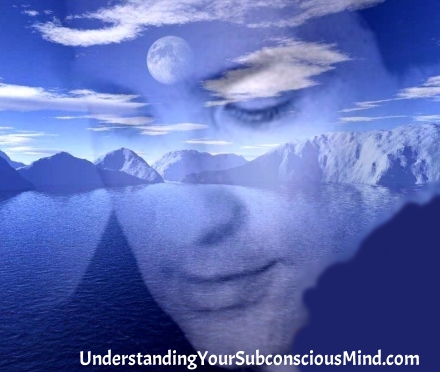 A great pass-time of mine is to dig for French videos on YouTube. As a matter of fact, that's all I'm watching online these days.
To me it's the easiest trip back home where I can enjoy French clips or even full movies and TV shows of old as well as new ones.
You know, what they say is true – You can get the man out of the country, but you can't get the country out of the man.
So, this past weekend after I had enough packing stuff for my upcoming move, I decided to sit down and relax a little watching French TV on YouTube.
Now, I'm the type of person who kind of like "real" stories of serious matters. I know I don't that may sound weird to some people.  But that's how I am, so I always look for shows or documentaries that talk about "people", because I love to analyze what makes people tic.
Ok, enough rambling…
There's a great French TV show/documentary nowadays titled "Un Jour, Un Destin" (One Day One Destiny) which is a gold mine of human behavior analyses.  Perfect for someone like me.  This show is about biographies of famous people who for the most part have died prematurely.
What makes it so interesting to me is that you can get into the mind of those individuals portrayed in the show because of honest testimonies from the people who were very close to them.  As a matter of fact, this show is not about the "famous" man or woman, but the "real" man or woman who happened to have been famous at the time that they died.
The reasons why this show is so interesting to me are several.
Firstly, those are actors and singers who were very popular when I was anywhere between 5 and 20 Years old. So, that's memory lane travel to me. And we tend to like to go back to our beginnings don't we? Well, it's because it's linked to when our subconscious was very impressionable.

Secondly, with this show I discovered the real person behind the show business mask that I 

didn't

 know. I love that!

Lastly, those stories are excellent case studies for anyone interested in the human brain, the law of attraction and the subconscious mind as much as I am.
As I am watching those life stories that ended either in premature accidental deaths or even suicides I can't help but notice that there is a common factor that links them all.  Each of those people has had "death in mind" so to speak, for a long time before it actually caught up to them.
But Let See What I Mean…
Psychologist Carl Jung said, until you make the unconscious conscious, it will direct your life and you will call it fate.
As I'm analyzing those somewhat sad stories, I can truly see how true this is.
Perhaps when each of those individual died a premature death whether by accident or suicide people might have called it fate or bad luck.  However, as I am listening to all the testimonies of people who knew those individuals well, and noticing all the details that preceded their death, I can clearly see that it wasn't not fate.
Rather, I can see how our good old Law of Attraction is always at work, and just like you can attract the perfect or worst partner, a car, a job, or even a disease, you can also attract premature death into your life.
At the risk of sounding weird to you, death is part of life, and you can attract it according to the Laws of the Universe just like anything else.
But how you might ask?
Let's analyze the common thread that I've found with those people that led to what they've attracted.
Lack of Gratitude
Interestingly, sometimes people who should be the most grateful on this planet happened to be the least grateful. It's as if those who have the most to be thankful for just become to totally blinded.  This lack of gratefulness turns into a type of chronic misery borderline depression.
Lack of conscious gratefulness is serious stuff and it will get you with a vengeance.
The point is that if you are not consciously grateful for what you have, you will start to concentrate on everything negative that surrounds you, even if you have more good things than the average person.
This is the first common thread that I've found with those rich and famous people who died prematurely.  They totally lacked a grateful attitude which was the beginning of their down fall.
Beware of What you Wish for
Once those individuals managed to be oblivious to their blessings they started wishing they were dead, which happens to a lot of depressed people.
To the question, how do you see yourself when you'll be old? This actor said "I will never be old".  Really? How interesting! Or should I say, how shocking!
This question was asked to him a couple of years before he killed himself. Hum, he had already convinced himself that he will never get old, which in other words means that he will die young.  He got his wish at age 35 shouting himself in the head after a phone call from his wife telling him that she was leaving him.
This French singer said that he was scared to turn 40. Guess what? He died at age 39 while trying to straighten an electrical appliance above his bathtub. The appliance was in a bad shape, he had wet feet, and got electrocuted.  He died just a year, almost to the day, before he turned 40.
This stand up comic fell into a deep depression where he wished he was dead many times during this dark period of his, and talked about suicide. Just a few months after he started getting better and was starting to come back, he died in a motorcycle accident at age 41.
And there're more…
As I was analyzing those cases I was so convinced that those guys just attracted death. What fate?  The Law of Attraction never stops, and works for everything, and anything.
When you feel your mind with death thoughts, you attract it, whether you really want to die or not.  Remember that what you've been thinking strongly about yesterday, you're attracting into your physical world today!
What do we Learn from that?
I hope I'm not totally depressing you with this post, but this article's purpose was to make a very strong point.
Our thoughts and state of mind are very powerful.  This post shouldn't depress you, but rather show you how powerful we are! Yes, we are powerful to the point that we can rush our own death, because we can attract just about anything and everything.
All it takes is a strong belief that you will, until you are subconsciously convinced that it will be so. This is what those famous people who attracted a premature death have done one way or another.
In conclusion, to take Carl Jung words, make your unconscious conscious and direct your life the way you want it to go. Quit calling it fate.  You are the creator of your own destiny.
Over to you now. I know this was a bit of a different post, and I'd love to have  your thoughts on that.