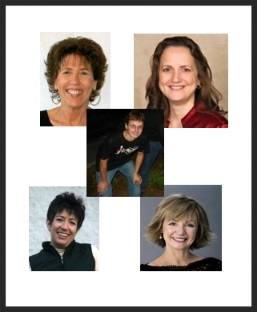 Few of my blogging friends have a special day where they gather a handful of other blog posts that they've found interesting, and refer such blogs to their readers.
Doing so accomplishes two things. 1- it's an excellent and easy way to create content to your blog, and 2- It's a way to give back to other bloggers which content you enjoy.
I do not have such post series, yet, but maybe next year.
Today, however, I wanted to thank a handful of people who have been nice enough to have mentioned me and my posts, not once, but several times.  Because of them I have noticed new comments on my blog, and it's always so nice to see that some people have enjoyed your content enough to talk about it and share it on their own blog.
I also want to apologize for having being so late this past week in replying to comments and being behind visiting those who have visited me.  3 weeks ago I wrote about 20+ ways to promote your blog and even though I haven't done what I mentioned on the post to the fullest, it already has increased my traffic. Thus, the reason for being so late.
So, for this special thankful Monday, I wanted to thank four women and one man for their generosity towards me.
Here is what they've done…
Adrienne Smith
I know Adrienne is so used to be on top of lists. But this is no accident, guys, it's because she talks the talk and walks the walk.
I landed on Adrienne's blog in September 2011 (yes, I even remember that). I had heard of her by another blogger friend, Barry Wells, and I've never stopped going to her blog ever since.
I don't think I've missed a blog post of hers in almost 2 years, but I know that she can say the same thing about me blogs. Adrienne's been on all my posts in all my blogs for a while now.
We've gotten to know each other above and beyond blogging. We've spoken on the phone a few times, and we communicate through email or Facebook on a regular basis.  We also belong to a common Google Hangout group where we meet each week.
Just a year ago, almost to the day, Adrienne invited me to be a guest blogger on her blog.  I was very happy and honored to write that guest post. Who doesn't want to be on Adrienne's blog?
More recently she was nice enough to have mentioned me twice on her Tankful Thursday series.  You can check her Past Thankful Thursday here, and this previous one as well.
I have to admit that Adrienne Smith has been very good to me. She's featured me more than I would ever thought over this past couple of years. This is my way to say, thank you, Adrienne.
Of course, I have mentioned her several times too. You can read my interview of her right here.
Carol Lynn Rivera
I met Carol a little while later, but it was easy to notice her, because like Adrienne, once she started coming to my blogs, she was a regular on all of them and her comments were always interesting to read.
The first time I hoped over to her blog, I realized instantly that she was a writer.  I've always loved her style and I often laugh out loud at the way she explains things.  She often uses metaphors and examples that are fun to read.  Her style is never boring, and you can tell that what she writes is always very well researched. I've learned a lot from her.
She's got a team of writers on her blog, including her husband, but I admit I enjoy her style the best.
Two weeks ago, the same week Adrienne mentioned one of my recent posts on her Thankful Thursday, Carol mentioned me on her Weekend Roundup.
Wow, was I surprised to be mentioned twice that same week on those two great blogs!
Carol has also mentioned one of my posts before on her Weekend Roundup series back in April.  I have also interviewed Carol back in June of 2012.  If you want to give it a read, she gives great writing tips on that interview.
So, for all of that, thank you Carol. I am so glad we met on the blogging sphere.
Donna Merrill
I met Donna a little while after Carol, and just like Carol and Adrienne, she became a regular to my blogs ever since.  Donna always gives me the best compliments on her comments, and that really makes me feel good, I tell you.
I was fortunate enough to be the guest of one of the few video interviews that she conducted last year with her husband David. That video interview is posted on my about me page.
Writing this post, makes it obvious to me that I have something in common with each one of this ladies. With Donna it's personal development.  That's why I interviewed Donna over at my personal development blog last year.  If you want to know her better, you can go read it right here.
She has also invited me to guest post on her blog over a year ago.
Donna and I have also spoken over the phone once and got to know each other better. We also belong to a weekly common hangout.
I've just asked Donna to be my guest on my personal development blog, and it's so fresh that I haven't received her reply yet, but either way, I wanted to thank you Donna for being such a good supporter of my blogs and promoting me.
Sue Price
Shortly after Donna I met Sue through blogging as well.  Like the other ladies mentioned above, since Sue and I met she pretty much became a regular of all my blogs.
Sue is a successful entrepreneur. She had several successful businesses in Australia where she lives, and she worked as the CEO of some of her companies.
Sue was nice enough to have mentioned me a few times her posts, and I was her guest on her blog earlier this years, when life got in the way, and she found it difficult to post on her blog at that time.
That's why it's so important to build relationships online.  If you have a blog and don't try to build relationships with other bloggers you're really missing out.
I also recently asked Sue to be my guest on my personal development blog, and she just accepted. I am so glad to have her there soon.
Sue and I belong to a common Google hangout group as well. And we see each other over computer screen each week, even though she lives all the way in Australia. Thank you Sue, for being such a good friend.
Seth Layton
Seth is a cool young man whom I met a few years back when I was a member of an affiliate tutorial program named Wealthy Affiliate.
At the time I had written several writing tutorials, and he read them before I even knew who he was. It's only later that he told me that he had learned a lot about writing from me. This sounded so sweet to my ears.
Today, Seth Layton is an internet marketing savvy guy, and he's very good at creating sites, pages and content as well. I know he has written many articles on different article directories and other sites.
Recently he totally surprised me with a page that he made just for me to promote my freelance writing business. I was not expecting it, and it was such a nice surprise.
Seth has also been a guest blogger on this blog several times.
I have helped many people back in my Wealthy Affiliate membership days, but none ever thanked me as much as Seth Layton has.  So, today it's my turn to say, thank you Seth!
There you have it!  I wanted to take the time of a blog post to thanks this handful of people who have gone above and beyond in supporting me as a blogger and as a friend.  Thank you so much guys!
If you think that building relationships online is worth it, please, leave your comments below!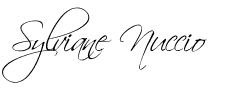 I hope you enjoyed this post, and will start applying those tips now. Please, let me know what you think and add your thoughts down below in the comments.
If you found this information valuable and would like to share it, you should add the RSS feed of this blog to the social media sharing platform of your choice.
The feed is https://www.sylvianenuccio.com/feed/
Don't forget to add "via @SylvianeNuccio" to tweet, so I can thank you.