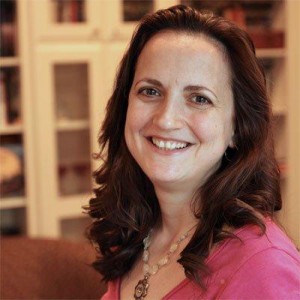 Today I have the immense pleasure to present you with an interview of a great writer, Carol Lynn Rivera.  I certainly can recognize a good writer when I see one, and this lady can write.
I met Carol a few months ago through a Facebook group and I am sure glad I did.  I am sure you will enjoy her high quality answers to my questions and get something from it.  So, here we go…
Sylviane: Carol, first of all I do want to thank you for taking the time to answer my questions today.  I am honored that you accepted my invitation for an interview and I hope it will give some wonderful insights to the readers of this blog.  I've been reading your blog for a few months now and I could tell right away that you were a very good writer.  So, my first question to you is, did you always love to write?
Carol: First of all, thanks for inviting me to share my thoughts with your readers, Sylviane. I appreciate that because I know you've got some pretty great people over here!
And thanks for the compliment. That's nice to hear coming from someone like you, whose writing I always enjoy.
Yes, I have always loved to write. I was one of those kids who kept her teachers awake at night grading papers because mine was always so long.
But I think my true passion for writing took root when I was in the 8th grade as a result of a tragedy.  I remember very clearly learning that one of my neighborhood friends had drowned.  Everyone in the neighborhood and at school was shocked and sad.  It was right before summer vacation, and we left school so downhearted that year.  I didn't know what to do with all that pain so I started writing about it in a leftover spiral notebook.
And I just kept writing.  About school and boys (I wrote lots about boys in those days) and friends and whatever else was going on.  It has always helped me think and get perspective and solve problems and stay sane.  It was also a lot cheaper than therapy all those years!
Sylviane: Where do you look for ideas to write about?
Carol: I think the question is where don't I look for ideas.  If you go through your day with your eyes, ears and mind open, anything can be an inspiration.  I run a marketing business and my blog is a business blog about marketing, so a lot of my ideas come from experience.  I pay attention to the things my clients and prospects say, the things that confuse or frustrate them, all the ways that they drive me crazy and even the funny things that happen.
I literally make notes about these things.  It helps to jot things down even if you don't think they'll amount to anything because you never know when something will strike you.  If you collect enough thoughts, something is bound to be inspiring on any given day.
I also listen to what people say and do.  You'd be surprised how everyday things can become blogs if you put your own spin on them.  If I'm standing on line at the grocery checkout and someone in front of me is being a complete jerk I can spin that into a lesson in customer service.  If I see someone texting on their cell phone and walking blindly into a wall, I can spin that into a metaphor for paying attention to your marketing so you don't hit a wall! It doesn't have to be literal, it just has to be enough to get the gears spinning.
It doesn't matter what you blog about, you can take inspiration from everything around you. Listen to what people say and find a way to own that idea. Listen to what makes people angry and figure out how to address it. Pay attention to what annoys or frustrates you and make your blog about solving those problems because chances are someone else out there is having those problems, too.
Sylviane: I read that you used to be a teacher, does that skill ever help you in your writing?
Carol: The teacher in me definitely comes out when I write.  I love to teach and my blog is a way for me to do the two things I love most in the same place.  When you teach, you have to be clear, concrete and make sure you're speaking in a way that people will understand.  It's not about sounding smart or using big words.  It's about how can I make this as real and relevant as possible to the people I'm talking to?
Here's another thing I learned while teaching: stories calm the savage beasts. Stories speak to us.  Even the biggest, scariest ideas become manageable if they're explained in a story.  That's something I also try to do when I write, which is use real stories and examples to explain ideas instead of leaving them in the abstract.  Nothing drives me crazier than people who constantly talk in abstracts so you never really know how to take anything they said and use it.
Sylviane: I noticed that bloggers who are writers tend to write longer posts.  It seems that anything less 800 words won't do for us.  I know I can't write short posts anymore, myself, what do you think is a good balance, and do you worry at all about this or not?
Carol: I do worry about this because you hear a lot that people have short attention spans and all they do is skim your content then move on.  But obviously worrying about it hasn't changed anything!
Here's my take on it: if people don't want to read what I write, they don't have to.  So the proof is in the fact that people DO read it, long or not.
If you check your analytics and the time on page is four or five minutes, that's a pretty good indication that someone is reading your long post, right?
And if your readers stick with you to the end of a post, then obviously your post has value.  I stick with your posts all the way through… because I enjoy them and they're telling me good things.  If they were dry and boring then they'd be too long.  But they're interesting, they have good information and there is always a bit of a story or personal insight to pull me in.
I don't think that there should be some arbitrary rule about how long a post has to be just to fit something we heard about short attention spans.  I want to know who said that, anyway.  It was probably someone who doesn't know how to write.
Here's how long a post should be: exactly as long as it needs to be so you can say what you want.  There are people like Seth Godin who can do that brilliantly in one paragraph.  And there are people like us who like to write!
So even on those days when I worry, I remind myself that people will read.  I just have to give them something worth reading.
Sylviane: When did you start blogging and why?
Carol: Technically, I started blogging in a spiral notebook when I was 13.
Actually, I started blogging for business about 2 years ago.  I had a personal blog for a couple of years before that but it was geared mostly toward politics and current events and that was exhausting! That blog is long gone.
My business blog originally started as an offshoot of my marketing company.  We wanted to write helpful tips for our customers and wanted to be the "experts" they could rely on for the good stuff that nobody else was telling them.
We saw people making the same mistakes over and over and we got so many of the same questions from day to day so we used our blog as a way to steer people in the right direction and teach them a bit about the web before they made the same mistakes or asked the same questions.
Then last year we had this mini-revelation and we thought why the heck don't we write for other people in business, too?  So we rebranded the blog from "our company blog" which is kind of boring when you think about it, and turned it into a "magazine" with a focus on web, search and social marketing.
Why am I doing it?  It lends a ton of credibility to my business.  My customers read it and they get ideas for things they can do and it starts a conversation.  We've gotten clients through the blog who have read it, asked us questions and eventually asked us to help them with their marketing.
We also plan to monetize it down the road so it's a source of income, too, but right now it's all about the education.
Sylviane: What tip or tips would you give to anyone saying that they have a hard time to write and more so on a regular basis?
Carol: First of all, shut up with the negative talk… I can't write.  I don't have time to write.  I don't know what to write about.  Eliminate the word "not" from your vocabulary entirely.
Here's a great exercise I learned while teaching, too, which you can apply to your business, blog and life in general.  Try to spend an entire day without using a single negative word.  It's not as easy as you'd think.  See? I broke my own rule.  So here's a perfect teaching opportunity.  Instead of saying "it's not easy" you can say "it's a challenge".  It's definitely a challenge to eliminate the negatives because we sling them around so often but if you consciously make an effort to do it, you'll start to revise the way you speak and think about things.
"It's a challenge" implies you can overcome it.
"I can't" is just a dead end.
So first change that inner dialogue.
Second, give yourself a schedule.  You're not a tortured artist.  You're a blogger.  You don't have the luxury of sitting around waiting for inspiration to strike if you want to have a successful blog.  You just have to write.  And if you commit to a time then you're more likely to do it.  Don't make it hard on yourself and commit to writing seven days a week.  Start small and grow as you can.  But pick a schedule, say every Monday, and come hell or high water you'd better post something on that day.
Finally, stop writing and start having conversations.  I bet the same people who say they can't write could sit down and spend an hour chatting about something with a friend.  Think about your blog like a chat with a friend and "tell" your blog (and your readers) all that good stuff you would have said out loud.  If it helps, speak it into a recorder first and translate it later.  Whatever you do, just talk… but do it on the page!
Sylviane: What is your online business? Do you mind telling us what you do?
Carol: The core of my business is marketing.  My company Rahvalor Interactive designs brands, logos and printed materials, we design and build websites, we manage search and social marketing campaigns and even write for our clients' blogs.
We tell our customers we do "as much or as little" as they want us to do.  Some people are very hands on and they want to learn how to do things themselves, so we teach them and off they go.  Other people don't have the time and don't want to get involved so we take care of all their online marketing.
Then there's Web.Search.Social, the blog we've been talking about, which is an extension of our business but really a business all its own.  We started it as a completely free resource so we could build up an audience first.  We supplement it now with a bit of advertising and affiliate marketing but eventually we'll roll out ebooks and consulting sessions and things like that.
Sylviane:  Do you always try to build relationships with your readers, and why?
Carol:  Always! If it wasn't for the readers there would be no blog. The whole purpose of the blog is to help people, teach them something new, inspire them – and I can only do that if I know what they want.  I ask people all the time to let me know what they found helpful and what they didn't and of course I want people to share their opinions.  Just because I write about something doesn't mean I'm the final authority! If someone has a different approach or a different idea then I want to hear it.
I just added a form to the bottom of every page on my blog called "Ask Anything".  My hope is that I can turn questions that people ask into blog posts that are written very specifically for someone in my audience.  I'd like to be able to mention them in the post, offer a link back to their site and have a really good circle of communication.  Your readers are more than welcome to ask me their most baffling, burning questions!
Sylviane: Could you give three quick pieces of advice to anyone reading this who would like to start a blog?
Carol: Quick, you said? Ok, I'll try…
1 –  Figure out who YOU are before you worry about who your audience is.  A lot of good marketing advice tells us to "know our audience".  But I think you have to know yourself first. What's your style? What's your passion? How do YOU want to be known and recognized?
Figure out what makes you unique and completely you. The people you write for will naturally be people who can appreciate and enjoy your spin on things.  Once you know who you want to be on your blog then you can envision the audience that will totally get what you're saying.  Whenever you write, imagine that new "friend" you're writing for.
2 – Always carry a pen! It could just as easily be an app but if you want to start a blog you need a pool of ideas to keep you going. You don't want to sit down and pound out that first post then wonder, "Now what?" You have to become observant. Write everything down.
On any given day I'll have notes about what my cats did, what my mother said, something that occurred to me as I was reading a news story, how a project went wrong, what made me happy or pissed me off… like I said before, you never know when a snippet of an idea will come in handy so just write everything down.  Be in "blog mode" all the time so you're consciously on the lookout for ideas.
Write down clichés.  Write down words that sound cool.  Write things that irk you.  Borrow quotes from books or other blogs especially if you strongly agree or strongly disagree.  Have a very, very long list of things that inspire you or make you feel anything at all.  If you do this for a while it'll become second nature and you won't even realize you're mining your own life for ideas!
3 – Ignore people who tell you how to blog.  It's only natural that we want to know the best way and the right way to do things.  There is plenty of advice out there about how to write, what to write, when to write.  I've given some of it! But ultimately writing is personal and it should be joyful.
If you get too bogged down in waiting for the perfect answer or perfect time and place to start (trust me, it doesn't exist) then you'll never get off the ground and you won't enjoy it when you do.  Decide who you are, choose your audience, get yourself on a schedule and write. Don't wait!
Sylviane: What would you like people reading this know about you?
Carol: That I firmly believe that the only way to truly succeed in anything is to understand our connectedness with other people.  You don't do anything in a void.  There are a billion people out there who just contributed to the successful launch of this post today, from us to your readers to the IT guy sitting in a room somewhere making sure this site works. I believe in being part of something bigger than myself and that includes helping others.
Oh, and that I'm Italian but I like Cuban food better, that I still have nightmares I've forgotten my locker combination, and that one of the coolest moments of my life was the day this year that I ran 5 miles in 50 minutes for the first time ever (if you knew anything about my track record you'd fall out of your chair with amazement on that one).
Sylviane: What is the best way to reach you if anyone would be interested in your services?
Carol:  You can reach me either through my blog at www.websearchsocial.com or my company site at www.rahvalor.com.  I'm also everywhere online.  On Facebook (facebook.com/carollynnrivera), on Twitter (twitter.com/carollynnrivera), and on G+ (https://plus.google.com/u/0/106689333356257365541/).
Sylviane: Is there anything you'd like to add that I didn't ask you?
Carol:  Sylviane, we're already up to 3,000 words so I'd better not answer that! I'll leave your readers with this thought:  you can.  So much of what we do and much of our success relies on how we think about it.
Change your thinking, change the world.  It starts with every step every day so all you have to do is take one.  And then the next one.  Don't worry about that big road block up ahead because you're not there yet.  Keep going! And know that it's a big, wide world and there is always – always! – someone who can offer help and support if you ask.
Sylviane: I thank you for your excellent answers full of wonderful insight, Carol.
So, your turn now! What did you take home from this interview? Do let us know!