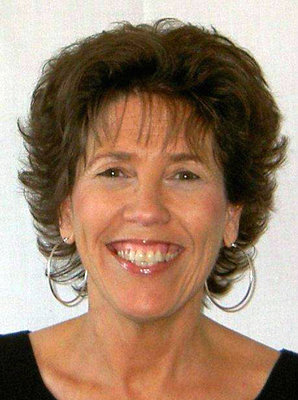 This is an overdue interview, I would say. I've meant to interview Adrienne for a while now, but being the busy woman that she is, I thought I would wait a while.  But now, the time has come for me to publish an interview of Adrienne Smith and ask her a few questions that you might have wanted to ask her yourself.
I've met Adrienne about a year ago. Actually, I went back and found the first post I ever read on Adrienne's blog and it's dated November 10 2011.  I landed on her blog because my friend Barry Wells mentioned her in one of his posts.
What really stood out with Adrienne is that from the day I've started commenting on her blog she started coming to mine, and she is now one of my best blog followers. Not only on this blog, but on all three of them.  So, it is my extreme pleasure to introduce you to Adrienne Smith on this blog through this interview.
Adrienne, I know like most of us, you have not always been online; what made you decide to go from a JOB to internet marketer?
Ever since my Dad passed away in 2003 I had been pretty unhappy with where I was and what I was doing.  Like most people though, quitting your job and totally starting over is never easy or smart sometimes if you are the sole provider.
When my company downsized in January of 2007 I finally said to hell with it and I never looked back.  I decided right then and there that I was going to make a permanent change in my life so I headed to the internet and the rest is history.
That's the short version!
What are the first steps you took to start your online business?
I wish I could say that I had a plan but I didn't.  I was flying by the seat of my pants for the first few years.  I came online, started researching different ways to make money and I started buying into all the junk that's out there.  I was lost for quite awhile but I always knew this was where I was supposed to be.
What were the mistakes you may have made when you first started …did you make any?
Oh my goodness, what mistakes did I not make.  I was living off of my savings and severance so I was really watching my money.  I'm so budget conscious anyway and I invested in some programs I thought would teach me what I needed to know but it just confused me even more.
I wish I had found a mentor that I could trust back then that would have helped me break outside my comfort zone and I would have been much further along.
For at least the past year, each of your blog posts are averaging 100 comments which means that you're getting quite of bit of people reading and commenting on your blog, and that's better than most blogs I know.  Why do you think your blog is so popular?
I've actually asked my readers this same question and they've told me that they love my blog because I come off as being very genuine, honest and extremely helpful.
I've always been a giver and I've always loved helping people.
I treat people the way I would want to be treated.  I also made a conscious decision to share what I have learned while online because when I started I was so lost and confused and there was no one I could ask that I trusted.
I'm just being myself and that's something I was hoping people would connect with.
Do you ever receive mean comments from negative people, and how do you handle them if you do?
I've never received any mean comments on my blog.  When I first started shooting videos though, I did receive some mean comments on some of them.  I just deleted them and continued to hold my head up high.
I know that sometimes I receive guest post requests from people I don't even know.  Recently I even had one who got offended when I asked him if he ever commented on my blog. I think I have an idea of what you are going to say, but for the sake of our readers, here, how do you deal with those people?
Yeah, you do know what I'm going to say but I'm happy to share that with you again.
I respond to them in an email and I just let them know very nicely that I'm flattered that they would like to write for me but guest posts are accepted by invitation only.  The only way they will ever receive an invitation is if they are a regular reader and commenter of my blog.
I wish them well and the best of luck.  I've never received a nasty reply or anyone trying to force themselves on me.  If that were ever the case, I would just blacklist their email and go about my business.  I would never be friend to someone that would act that way.
I know you never run out of ideas to write about, but where do you look to get post ideas?
This is a question that still boggles my mind when people ask me.  One of the most important things about blogging is choosing a niche that you are either passionate about, enjoy a lot or really have fun with.  For me I love to learn.  So what I decided to do was just share what I learn.
My most popular posts are definitely on the subject of blogging.  To get your blog out there people want to know about social media.  There are so many different areas to cover that I never run out of things to share.
I'm constantly learning and people are always asking me questions.  I just take what I've learned or questions people have asked me and turn those into blog posts.  It's really that easy for me.
I know that in my case I hardly have many posts in advance, what about you? Do you have a bunch of posts written in advance or do you write more or less on a post basis like I do?
I don't really write very far in advance.  Every once in awhile I'll write my posts ahead of time if I know I'm not going to have time to write it on my normal day or I already have several topics I want to share.
I usually write my posts the day before I publish them but I always schedule them for 8:00 a.m. CST every Monday and Thursday.  I've done that consistently now for over a year a half.  Before that I wrote three times a week and I've never missed a post.
I know that you came to a point where you were overwhelmed by the amount of questions you were getting from your readers until you decided… no more wasting all my time for free.  What is the most asked question (or questions) you are getting?
They really vary but the two most asked questions I continue to get are how do I get traffic to my blog and how do I get people to comment.  I've written extensive posts on both those subjects but I still get asked all the time.
You have an absolutely great looking and useful tutorial that you are giving away for free. How did that tutorial come about, and how long did it take you to create it? And did you ever think of charging for this tutorial?
If you're talking about my free training site, it took me around six months to get it set up and completed.
I have a lot of videos on YouTube and in my early days I did a lot of me just talking in the camera.  I would have people call me almost every single day telling me that they connected with me and I said I was there to help.  They wanted to know how to do certain things that was very difficult to explain over the phone.  Most of it was very basic stuff.
I decided to create a free training site of all the basic "how to's" so that they would have a reference guide.  I didn't want to charge anything because I wanted that to be me giving back.  I've heard from so many people that it's been their saving grace.  That was worth all the time it took to create.
How important is Social Media to your online business?
My blog is the hub of all the connections I make online and it is social media.  It's crucial because we all know how Google is constantly changing and we'd all love to be on the first page of Google every single time.  There is never any guarantee.  But, if you start making those connections with other bloggers, they'll share your content with their friends and get it in front of people you would have never come in contact with.  That's huge!  Social media is extremely important for my business.
What type of blogs do you like to visit? You can mention them here if you want as well.
The blogs I like to visit the most are on topics that I'm interested in learning about at that particular time.  Those topics usually are personal development, blogging, social media and marketing.  I would say those are my main ones.
I actually have a lot of favorite blogs I enjoy visiting on a regular basis but my list is very long.  I will admit though Sylviane that your personal development blog is one of my favorites.  You really explain things so easily which is how I learn best.
Thanks so much for that, Adrienne, it's so nice to hear, and thank you for answering my questions so well. Now, it's the readers' turn to let us know what they think!