Ah Lyon! We had to come down to this city after all! A city I know darn well and a bit partial to, because it's my home town!
Lyon is the city where I was born, went to school, worked, and started my Drama (theater) venture.  Not only I, but my mother and brother were both born in Lyon as well.  Since my mother and brother stayed more local than I did they have kept that typical " accent Lyonnais " more than I did too.
I'm so partial to Lyon that I once wrote a letter to an American magazine asking them why the heck they spelled it "Lyons instead of "Lyon" and they gave me the lame explanation that according to the English language both spellings are correct.  I know that's true, but that just doesn't make any sense to me.  Since in French, there is only one spelling and that's L.Y.O.N with no 'S',that's how I will spell it all throughout this post.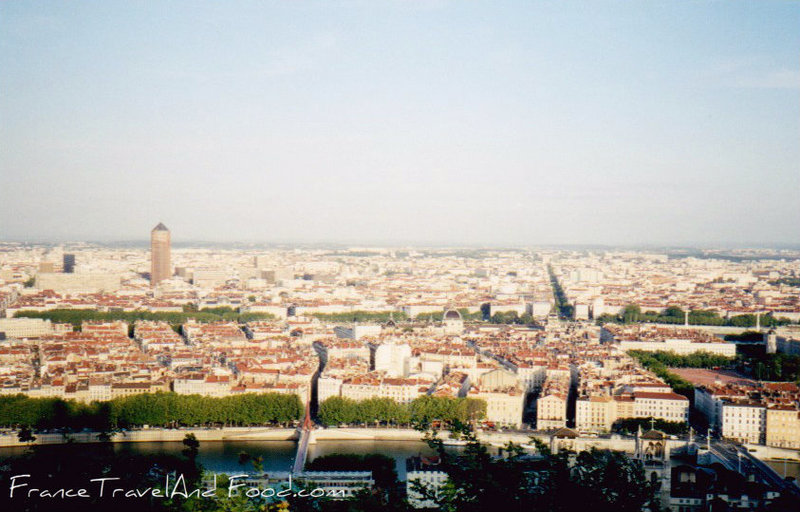 Few Facts about Lyon
Lyon is the second largest economic metropolitan of France after Paris with over two million inhabitants and the largest subway system after Paris as well.  The city is located in the Rhône Alpes region and it's the capital of the Rhône department.  Lyon has 9 arrondissements versus 18 for Paris.
Lyon is about two hours from the most famous mountains in the country such as the Massif Central and the Alpes, and about three hours from the Mediterranean sea.  Lyon is called the "doors of the south" and enjoys a nice climate usually much warmer than Paris in both summer and winter.  Most times, if you hop on a TGV train in Paris and get off in Lyon (2 hours later) you will feel instantly warmer as you get off the train.  Lyon is 470 km (300 miles) from Paris to its North and 320 km (180 miles) from Marseille to its South.
Lyon is also a student city with four universities and t's the capital of gastronomy.
Capital of Gastronomy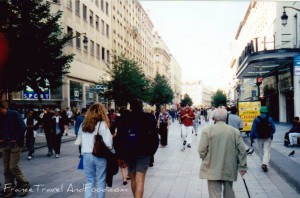 The city is home to what we call "bouchons" which are a type of restaurants found only in Lyon where the food served is only local.  Les bouchons de Lyon ( the Lyon's bouchons) are very popular in the city and with tourists.
The bouchons were born in the 19th century during the silk industry boom when Lyon became the capital of the silk.  If you are on a diet, however, I do not recommend you to go to a bouchon, because the food is very, very rich in this type of restaurants.
Lyon is home to many types of food and dishes such the saussisson (typical type of large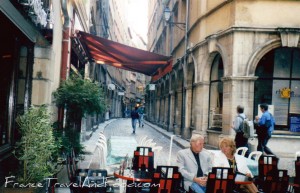 sausage) cooked or dried (saussisson cuit or saussisson sec). The Quenelle, which is a stick souffle (or dumpling) made out of flour, eggs, cream and fish.  It's usually served accompanied with tomato sauce or a white sauce, either steamed or baked (it's delicious).
Lyon is also home to a vegetable called cardon not found anywhere else. Usually cooked in water and then backed with Swiss cheese on top.
The cuisine of Lyon was certainly not known for being light, but famous Chef Paul Bocuse, native of the city, has brought not only fame to the food of Lyon but lighten the fat traditional French cuisine of this area.  Bocuse owns several restaurant in and around Lyon.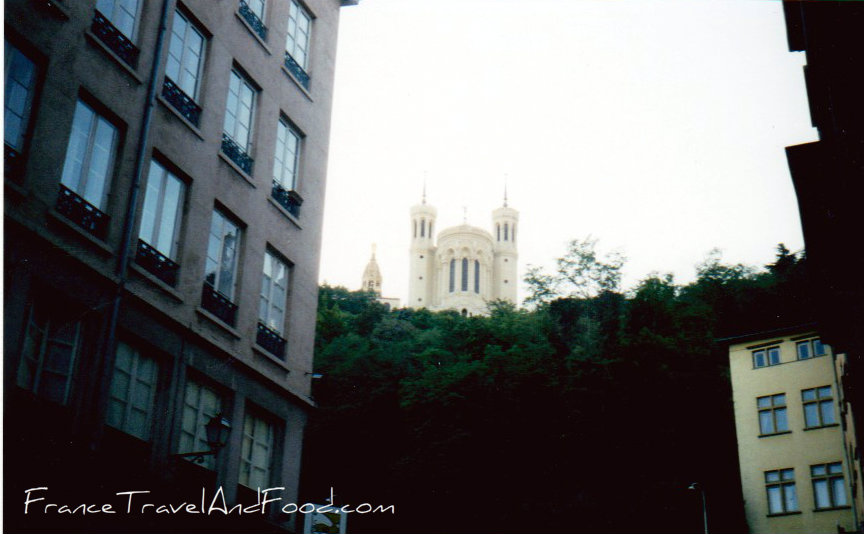 L' accent de Lyon
People in Lyon are known to have a specific regional accent called "l'accent Lyonnais" as well as a good doze of slang "argot or jargon" that is not necessarily known in other part of the country.  Slangs such as "gone" for "garcon"(boy), "gonse" for "homme"(man), "qu'elle heure c'est" instead of the correct "qu'elle heure il-est? or qu'elle heure est-il? (what time is it?). Also words ending in "é" sound more like "ai" and the "ah" sound is much deeper than in Paris, for example.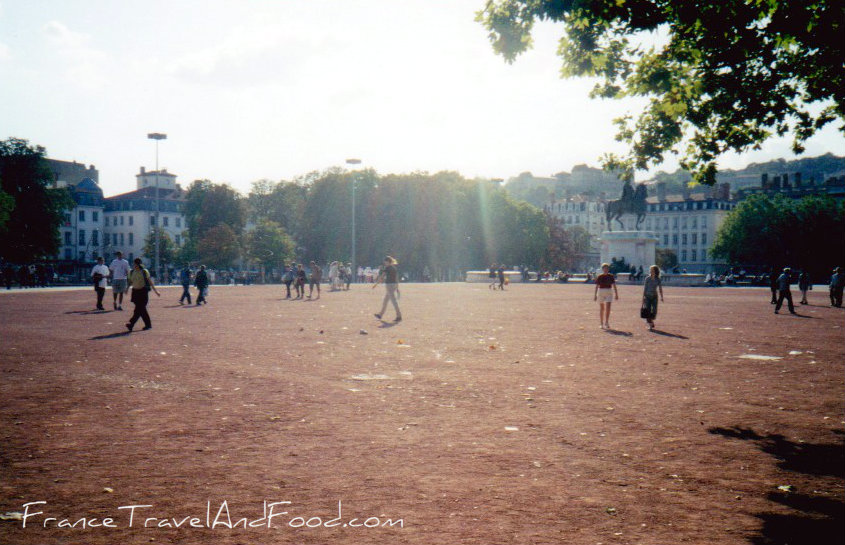 Guignol and Gnafron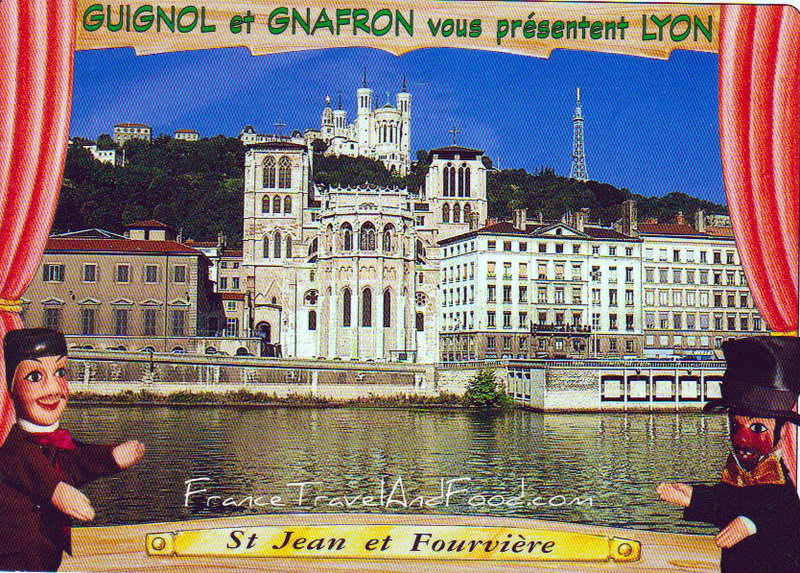 Guignol and Gnafron are the name of two famous muppets created in Lyon and which became some kind of emblem to the city ( you can see them on the picture above).  The creator of the muppets was Laurent Mourguet.  This artist created Guignol after  himself; jovial, rather smart and with a sense of justice. And h created later, Gnafron after his collaborator and friend liking Beaujolais wine a bit too much (thus the red face).  Purposely, both muppets speak with a very strong "accent Lyonnais".  You can see Guignol and Gnafron at the "Theatre Municipal de la ville de Lyon" (Municipal Theater of the city of Lyon).
Parc de la Tête d'OR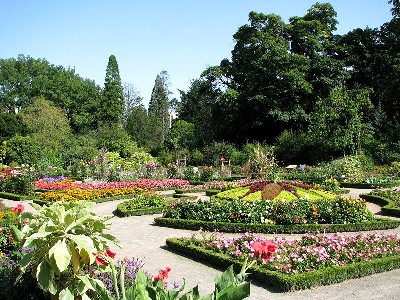 Le parc de la tête d'Or (park of the golden head) got it's name because according to a legend a golden head representing Christ was buried under the ground where the park is now standing.
The Park is located in the 6th arrondissement and it's the largest city park in France and one of the largest city parks in Europe and it includes a lake, a rose garden, an exotic garden, a zoo, a velodrome, and lots of green areas.  The park is famous for attracting wedding parties for pictures.
Famous People Born in Lyon
Quite a few famous people where born, died or lived in the city of Lyon over the centuries.
The Old Lyon
The New Lyon
Please, leave your comments below…