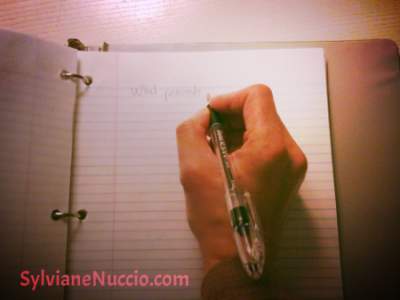 There are two types of freelance writers.  On one hand you have the ones who make good money with very high paying writing jobs, but on the other hand, you have freelance writers who are writing for peanuts.
That's why there is a large crowd of freelance writers who are on a feast or famine circle, in the first place. They work here and there, but they can never keep their head above water due to low paying gigs.
The reason why they are several different types of success levels for freelance writers is not based on their ability to write well, but on their ability to connect with the right type of clients using the right methods.
In this post, I'm going to discuss the methods you can use in order to get off the feast or famine circle, and start living on a more comfortable revenue with your freelance writing.
Once you do you'll never, ever want to go back again to writing articles for 10 or 20 bucks. You are worth more than that. Don't you?
What Type of Freelance Writer are you?
If you are an underpaid freelance writer, it's probably not due to your talent – I'm going to assume that you are a fine writer – It's simply that you are fishing in the wrong pond. But what do I call the wrong pond, you might ask?
I found that bidding or begging for writing gigs, so to speak, will never help you earn good money as a freelance writer.
Why?
It's just not designed that way.  But let me explain.
Who are the Potential Clients you Find on Bidding Sites
It doesn't take much time to realize that the potential clients you find on freelance writing bidding sites are companies or individuals with low budgets.  That's why they are posting their jobs on bidding sites to start with. They are trying to get the lowest bid for the best writer they can get.
This means that they are in control, not you.
For example, it's not uncommon to find writing jobs as low as $3 for a 500 word article, or a whole eBook at $10 per hour.  This sad situation is mostly due to the fact that some foreign writers from economically under-developed countries have started to accept those less than low rates on a regular basis.
Whether we want it or not, this has affected freelance writers in the US where a simple cup of coffee costs what those overseas writers may be able to lunch on for a whole week.
As a freelance writer, besides the fact that you would be working for less than minimum wage (here in the US) you might not be motivated to write your best content either, and even be ashamed to feature it in your portfolio. Thus, accepting low paying gigs is kind of a double hedge sword.
First, you're accepting to write for close to nothing.  The content is mediocre, so you can't show it off to attract better writing jobs.  Or Second, you're accepting low paying gigs while you still write high quality content.  In which case, you're wasting your time and money when you could write this type of content for a much higher rate.
At some point, you need to ask yourself the question; am I writing for a few extra cups of coffee or am I writing to build a career as a freelance writer? If you are writing for a career in freelance writing, run away from biding sites.  They will do you more harm than good.
There is actually a better way to get good, and even great paying freelance writing jobs. Did you guess what that is?
There're actually two of them.  One is even better than the other.
Let's see what they are…
Pitching Clients
A better way to get high quality writing jobs is by pitching potential clients directly.
One very important thing that you need to know is that wealthy companies that need writers rarely advertise for the job.  So, don't expect them to advertise their need for writers, and don't expect to find them on freelance writing bidding sites, because they don't go there either.
They may not even be aware that such sites do exist and even if they did, they probably wouldn't be interested in getting the lowest bid out there.
One of the main reasons that those companies don't advertise for writing jobs is that they don't have a staff to handle requests and resumes.  They basically would need a recruiting staff for the job, and they are not in the recruiting business.
In addition to this, since they are the "big fish in the right pond," they manage to get the best and smartest freelance writers who do find their ways to get to them anyway. It's up to you to be one of them.
The price that they'll be willing to pay for you to write for them, depends on how much they need you, the quality of your pitch, and their budget. Over time, it will greatly depend on the quality of your articles.
However, there might still be one reason for them to pay you less than a dream writing job, and this reason is that you're the one asking for the job.
While there's nothing wrong with pitching potential clients, there is still a down side to it – you're the one asking for the job.
This means that they have more power to decide how much they are willing to pay you.  Of course, you can always refuse the rate if you feel that it's still too low, but they will be less likely to accept a higher rate since you're the one asking for the job.
However, there is yet another way to get the highest paying freelance writing jobs.
Let Clients Come to You
There is yet another way to get clients who would pay you the BEST rate to write for them, and it's by putting yourself out there well enough, so that potential clients will notice you and want to contact you themselves.
While this might not be the easiest thing to do, because it's going to take some expertise, time and efforts on your part, it can be done.
Yes, the best and most rewarding writing gigs that you'll ever get, is when clients come to you.  Usually those clients have a large budget of 10 million or more, and they are willing to pay you big buck for an article.
How much of a big buck?
Clients that come to you because they found your work online through guest posts on big blogs , for example, may be willing to pay you $150 to $500 per job, and they will pay you up to four digits for larger projects.
Yes folks, there are some freelance writers who make anywhere from $1,000 – $2,000 per project.  I'm not saying that they're making that type of money for a 500 word article, but they're certainly not making $10 an hour for an eBook either.
Those freelance writers are making anywhere from $100 to $200 per hour.
There is no doubt that you will never make big money if you're staying stuck on bidding sites, but if you are willing to work your way into finding the big fish out there, you could live very well on your freelance writing skills.  What you need to do is learn how to be in charge.
If you are a new freelance writer or a struggling one, it's time that you get in charge of your career and use your unique talent for the big fish.   The least low paid job you accept, the better it is for you and for the whole family of freelance writers.
Please, leave your thoughts and comments below.