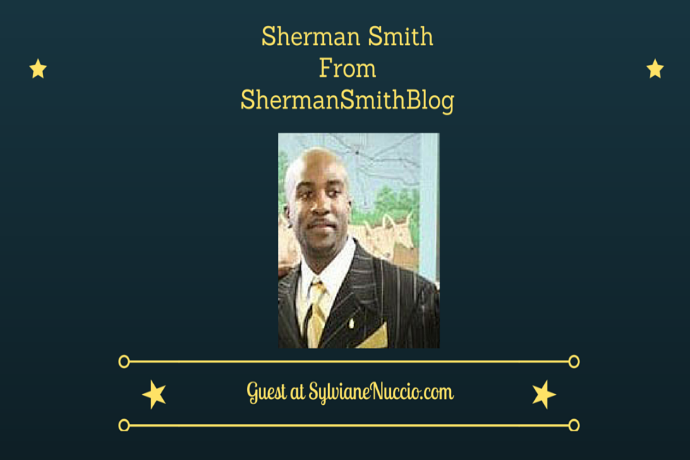 Today I have the pleasure to introduce you to my second Monday of the week guest post by someone I met a couple years ago, and whom has improved his blogging skills tremendously.
So my guess is that if you follow his advice, you could too.
Here is my special guest quote for him…
Take a blogger who has understood what blogging is all about and improved 100% over the past couple of years, and you get Sherman Smith.
First off, I like to very much thank Sylviane Nuccio for giving me the opportunity to be her guest for this week. 
Now I like to ask…
Do you get jealous when your blogging peers talk about how they increased their email subscriber rate?
You've been working hard on your blog for the past couple of years struggling to get at least one a week, but yet your blogging peers tend to run right past you in signups within a short time! The nerve of them, right?
Well instead of focusing on their success, why not figure out why you're struggling? Well, as you already know, where there are problems, there are also solutions. And one solution I will talk about is using some NLP (Neuro Linguistic Programming) techniques to get into the minds of your readers, put them in suspense, and give them an enticing, but yet selfish reason why they'd want to opt into your email list. 
When it comes to increasing any type of traffic or subscribers, one vital action you want to hone is to learn how to connect well with people.
If you're an extrovert you may find this quite easy, but if you're an introvert like myself then this may be a bit of a challenge.
But one thing is for sure, and that it's not impossible to accomplish this feat.
Since I started my first home business, I always wondered about the psychology behind connecting with people.
How do you build rapport?
What attracts people to you?
What words are used to instantly engage others?
One of the techniques that you want to incorporate into your arsenal of strategies is NLP. Once you make this a habit of practice you'll improve your connection with your target audience.
But many of you have never heard of NLP. Well let me give you a brief definition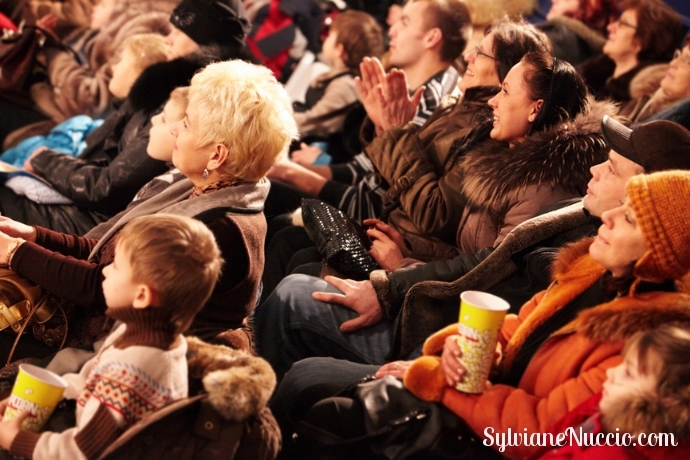 What is NLP Anyways?
Different words mean different things to different people. A lot of it has to do with the culture you were brought up in, the language spoken, the way you grew up, and many other factors.
Sometimes I find it funny how one word can mean two different things to different people. Like for instance, the word 'bad' could also mean something good.
This brings us to this thing called context where the same word can mean different things depending on how you use it.
I can say:
It was really bad etiquette for you to burp in front of everyone.
versus
Man, that song was so bad I think I'm going to go ahead and download it.
If you can tell, one is in its original context, versus the second one is used as a slang term meaning 'good' or 'awesome'.
But in terms of NLP there are many definitions
So what I'm going to do is give you my own, more simplified, definition of what NLP is.
NLP (Neuro Linguistic Programming) is a way of how we communicate with ourselves and others through the use of different words in their context to produce a certain behavior
When it comes to marketing and sales through the use of blogging, using the strategies of NLP will definitely help you produce more of the responses you want from your target audience.
Tapping into the emotions of your audience and future customers is the gateway of getting more sales. A great example of tapping into emotions and getting their attention is by using Power Words.
Power Words are the engine that drives copywriting. They grab the attention of your target audience and gets them to take action by making a bridge to their emotions.
On the blog post 5 Common Power Words You Need To Instantly Put Your Blog Audience To Action I go into detail of what these 5 Common Power Words are and how you can use them in your blog and ads.
In NLP you'll see these words being put to use in a way to instantly engage yourself as well as others.
When it comes to your blog, there are certain strategies under the NLP umbrella that you may find helpful to better communicate and engage your audience.
4 Methods To Better Communicate And Engage Your Blog Audience
When it comes to writing for your target audience, you'll want to write your emails and blog posts in a way that aligns with the way your audience thinks.
Think about when you read other blogs and emails.
What frame of mind are you in when it comes to these two medias?
Does the title conjure something inside of you that makes you want to read?
Does the content reel you in more and more the further you read?
Do you ever skip to a section, get an incomplete answer, then go back to read word for word to get the full answer?
Do you ever just get part of an answer that fulfills a problem that's been irking you for a long time, and you rush to pay for the product or service?
When you think about it, these are hypnotic techniques that are being used on you each time you read an engaging article or email, all falling under the principles of NLP.
So let's go into 4 powerful, hypnotic, engaging communication methods that you can start implementing into your content!
Using Open Loops For Completion
Don't you love a good TV Series where at the end of the program it keeps you in suspense and make you look forward for next week's episode?
Soap Operas are known for doing this quite well.
Although I don't watch a lot of TV, one series I started to watch was Boardwalk Empire. I love the little twists and turns on this program.
You never know what's going to happen, and it conjures some ideas of what could happen. But in order to find out, you look forward to the next episode to get the answer.
This is what Open Loops are about. As humans, we naturally look for completion. Whenever we get half of the story, or partial answers, we won't be satisfied until we get the full scoop of it all.
When you write your copy whether it be headlines, subtitle, opt ins, or emails, you want to keep your audience in suspense.
Here's an Opt in Example:
Sign Up For The Tricks Of The Trade In Generating Traffic. You'll Learn:
Why you're not generating traffic
How To Engage Your Audience
5 Methods That Attracts Visitors
Why all traffic isn't good traffic
How To Build A Loyal Following
So when it comes to Open Loops keeping your audience in suspense is the key. You want to conjure enough curiosity for them to come to your site, find the answers, and pay for the products that you promote that will relieve them of the problems they're constantly facing.
Get Your Audience To Think Positive Through Positive Presuppositions
When it comes to getting your audience to think about the future, then using Positive Presuppositions will give them some direction.
Have you ever experience a customer who sits on the fence and just can't make a decision buy?
How about if you give them a little nudge?
Give them something to think about as if they already have it in the palm of their hands.
With Positive Presupposition you can ask them what they would do if they already had it in the palms of their hands. With this method, just like with Open Loops, you get them to focus about the first part of a question or statement, and complete the second part of the question where they'll take it as fact.
For example:
What will you do (first part) with 7,000 targeted visitors coming to your blog every month (second part)?
The first part will force your readers to think about themselves, while the second part will get them to think as if they're already generating 7,000 visitors/month to their blog.
Once you get their attention with these types of questions and statements, you can lead them into the topic or whatever it is you're promoting.
Show Your Audience What All They'll Get through Reframing
How many times have you seen a training course that you really wanted, but you've already decided that it's going to be outside of your budget because of all the features it contains?
But to your surprise that so-called $5,000 item with all the bells and whistles will only cost you $500 bucks for a limited of time.
For example:
Are you struggling with SEO? What if I told you that I can send you a 4 week course that goes into detail of all the secrets you need to increase your organic traffic?
How much do you think it will cost you? $10K, $7,500? $5,000? $4,000
If you're thinking this, you're not even close!
As of right now, I'll show you these SEO secrets which took me 5 years of struggle and $10K later for only $500 which will last up until Halloween of this year!
Yes I did all the work for you so you don't have to put in 5 years of your life and a big dent in your wallet. This is a beneficial investment that'll make your blog soar to great new heights!
In this example, I took you from the assumption of learning the secrets of SEO Course with an outrageous price to a very affordable price where all the SEO work as far as research is already done for you.
This is how Reframing works. It takes you from thinking negatively to showing a great option(s) that will work for you.
Lead Your Visitors To Become Subscribers With Future Pacing
In life there's always that inner something that hold us back from taking action. You become quite hesitant because you're just not too sure if it's going to set you back financially or that you may not be successful at a particular action.
For me it was blogging! The reason why is because I was horrible with English when I was in school. Anything that had to do with writing and public speaking I sucked at and my grades showed for it.
When it comes to your visitors and subscribers, there's probably something intervening from them taking the specific action steps to fulfill a specific goal.
This is where Future Pacing helps!
You can use this method to guide your visitors to become subscribers, and even guide your subscribers to become customers. You use Future Pacing to lead your visitors and subscribers to the future with positive expectations with reinforcements.
So in a sense it's using Positive Presupposition with reinforcements
Here's a great example of how to increase your subscribers using Future Pacing:
The reason why you came to this blog post was that you were looking for answers.
I provided you with 7 simple steps to generate traffic
Now you want to convert your visitors into subscribers
If you want to learn the 10 step process of converting your visitors into subscribers then sign up below and download your eBook copy
With Future Pacing you can use this similar Call-To-Action (CTA) at the end of each of your blog posts.
So when it comes to your visitors, you want to give them the idea that it's already possible that they can achieve a specific goal and guide them through your content with Future Pacing so that it can materialize.
And once they develop that strong trust in you they'll become your loyal advocates. When this happens the sales process will become much easier as a result of the strong connection with them you developed!
Now It's Your Turn!
How are you building rapport with your blog visitors?
Are you using any of the NLP methods here I mentioned? Are there other methods that you're using to build a stronger connection with them?
If so, what other methods do you use and suggest?
Are any of these methods new to you? Have you been unknowingly using these methods within your content?
Please share your comments below and share this post with your friends. I look forward to reading them!
In Conclusion
NLP helps to improve your relationship with your audience. Incorporating the techniques of Open Loops, Positive Presupposition, Reframing and Future Pacing are powerful enough to do this as well as to get your visitors to take action.
These are great copywriting skills that you definitely want to hone. With the use of Power Words which I mentioned earlier will give these methods an extra boost.
The relationship that you build with your target audience is crucial. Being able to show how competent you are lays out the foundation of getting them to know, like and trust you.