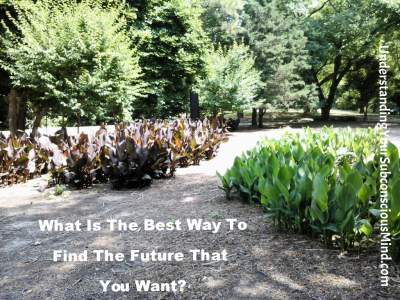 From the get go I want the reader to be sure that I have nothing against psychics, because the "psychic" part of us is a natural spiritual gift that we should all try to develop, and people who have well-developed psychic skills can be a real asset to their clients in many ways.
However, I felt compelled to write this article today, because of something I've noticed.
I belong to a few coaching platforms where I see a lot of potential clients looking for affordable help, but what struck me is that so many of them are looking for psychics.
In other words they are sending the message that they believe that life just happens to them and that they have no say in it. They're not seeking psychics for guidance, but for revelations, and that's where the problem is.
Are Psychics Able to Dictate your Life?
Now looking for psychic help is not what's bad. My good Friend Donna Merrill whom I interviewed  two years ago, and whom guest posted on this blog this past year is a psychic.  But she'll tell you one thing herself, she doesn't feel that her job is to tell people what is going to happen to them. Her job as a psychic is to help people help themselves.
I'll tell you one thing, most honest psychics will tell you that they are much better at seeing what was then what will be.  Honest psychics won't take your money for this type of readings anyway.
So, as a coach, the problem that I see when I noticed a list of potential clients looking for psychics is that they are looking for is a quick fix, a quick answer about how good things are going to be for them. In other words, they are looking for lies that can make them feel good.  And they are ready to pay for those lies too. What they don't seem to know is that they can CREATE their own future.
They don't need a psychic to tell them what will be, because what will be will largely depends on what they decide to do – what actions they are going to take – and what type of efforts they are going to put into finding answers to their questions.
Over 20 years ago, I paid a tremendous amount of money to see a very popular psychic in Paris.  She happened to consult with a lot of famous people, but absolutely nothing she told me would happen has ever came true. Nothing. Nada. Not a single thing she told me happened to be so. I did much better once, with my two own psychic dreams on my own which were right on target.
So, my point is don't waste your time and money hoping that someone can tell you what your life is going to be. You can do much, much better than that.
In this post I wanted to help you understand how YOU can take responsibility for your own future and well-being, and rely less on someone else which you've never met before to tell you what your life is going to be like.
Quit the "help me" mentality and take on the responsible personality.
Why do you Feel the Need to Ask About your Future?
Believe me I've been there, and I can answer this question not only from my coaching point of view, but my own experience.
The reason why I felt the need to have someone tell me about my so called future was because I was lost. I wanted more out of life, but I didn't know how to reach out for it.  Because I had no specific goal in life, I wanted to fill the gap by having someone who could just tell me how it would all turn out. And last, but not least, it was also a way to refuse responsibility.
After all, if someone is able to tell me what's going to happen, there's nothing I can do to change it, is it? Therefore I have no responsibility attached to my lack of success.
Does any of these ring true at all? I bet that if you're honest with yourself and have ever felt the need to consult with a psychic to find out about a future outcome, it was because at least one of these reasons, if not more or even all of them.
So, let's take each of those points and see how you could change that "help me" mentality, and maybe look for someone to coach you rather then tell you want you want to hear.
Do you Want More out of Life?
Are you searching for a psychic reading because you want more out of life?  Most probably so, but what about if the reading was bad news, what would you do, then? Would you just carry your torture stake around as a fatality, or would you want to try to make things better and try to turn things around?
If you want more out of life, you need to start taking the right actions to make it so.  Just by sitting in your pity party won't make your life any better any time soon.
Ever!
Believe me I'm been there and I know what I'm talking about to a T.
If you have landed on this post, it's a good start. It means that you're looking for answers the right way. I mean by this that you're looking into what you could do to start improving your life by digging into personal development.  If you're trying to understand how your subconscious mind is directly linked to what you are attracting in life, it's a good start.
When you want more out of life answers might not come to you right away, especially if you have no guidance to start with. That's why people hire someone to guide and coach them, so they can have a professional guidance and start on the right foot.
If you are looking for guidance and willing to invest in yourself, simply contact me here, and tell me in a few paragraphs what you are looking for. I will honestly let you know if I can help you or if one of my coaching colleges might be a better fit for you. How does that sound?
Do you Have any Specific Goal in Life?
I'm sure you've heard the saying, if you don't plan, plan to fail.  I don't know of many successful people that have gotten where they are without planning for it.
Would any builder start building without a blue print? No way! The smallest of buildings requires specific planning and a specific blue print. Only once that's done can the work begin and the building take shape until it's complete.
It's interesting how people plan trips, parties and other vacations, but they don't plan their life at all. They are totally oblivious to the concept of having goals and working on them.  They feel that life happens to them more than they believe that they have a say about it. That's why they're seeking psychic help to tell them what's going to happen.
Do you need direction to find your goals? If you do, but have no idea where to start, why don't you ask me if I can help you with that?
Do you Feel that Someone Needs to Fill the Gaps for you?
Maybe you have been subconsciously programmed during your upbringing that you need someone else to fill the gaps in your life. At times people feel that a spouse or a partner can do that for them. At times they fill that children can do that for them, and at times they feel like a psychic can do that for them.  As long as someone outside of them can make them feel better, they'll be OK.
Believe me I've been there and done that. I was in fact the queen of that kind of thinking. I was always looking for that outside factor to make me feel good, but guess what? I've never felt better until I've accepted the fact that only I could make myself feel good.
What about you? How do you feel about this? Are you still looking for that other person or other thing to make you feel good?  Do you feel that if you consult a psychic that's going to tell you what job or partner you're going to find, you're finally going to feel good?  Well, think again!
Are you Refusing Responsibilities?
At times, a very easy way to refuse to take any responsibilities for what's happening to us and our lack of success is to have someone telling us how it's going to be. So, if it's going to be in such and such a way, there's nothing we can do about it, is there? Therefore, we don't have to take any responsibility for our lack of success.
When you are looking for all made up answers to your life's questions, you are making yourself weak, and a pray for whatever may come to you.  You are ready to accept things as fate, as if you had no power to make your life better.
Even though that may not sound like something we would want to do as human beings, at times our subconscious refusal to accept responsibilities will make us act a certain way, so we can validate that type of belief.
But the truth is that refusing to accept responsibility for the quality of your life won't make it better. No. It will make it much worse, as a matter of fact, until you finally wake up and decide to make some changes.
You Have the Power to Change
It's time for you to take responsibilities, and take actions to design your life. No one can tell you what your life will be.  You have a choice to create and design your life as you want it to be.  Yes, it's going to take more hands on than just go consult someone that will tell you a few things to make you feel better, but at least it will be worthwhile.
So, stop feeling like a victim, and start taking charge.  If you need help, I can help you with that. All you need to do is let me know.
In the meantime, leave your comments below!