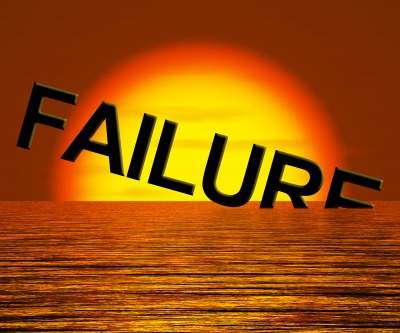 The more time you invest in personal development and coaching, the more you'll become aware of your own negativity.
By the way, when I say negativity I don't mean that you're a complaining person. What I mean by negativity is the way you see things, the thoughts that inhabit you days in and days, and life in general.
People who have never been introduced to personal development and happened to have never consulted a life coach tend to be negative individuals, but they actually never really come to know that they are, and that is the sad part.
The reason why we are rather negative doesn't usually starts with us, it starts with our parents, grandparents and beyond that.  As humans we are only starting to realize how much for just a few decades. This is why more people than ever before are attracted to personal development, and seeking coaches. That's why coaching is a booming business.
This is good news. It shows that we are progressing as people walking this earth.
Some of our Negative Makeup has been here before us
I know a life coach who once found out that the main negative issues one of her clients was carrying around was due to the fact that her father had died while her mother was pregnant with her.  Without even knowing it, her mother had passed onto her unborn baby some extremely strong feelings of sadness, loss and death.  It took that then unborn baby to be an adult to seek a coach's help to find out where all of her troubles were coming from.
So, needless to say that in many cases, we are not the ones responsible for our negative makeup.  As I'm writing this, all I need to think about is my own mother. She naturally had a cheerful spirit, she loved to laugh, she used to love jokes and had a huge sense of humor, but she was brought up in such a negative mindset environment that her subconscious mind couldn't escape that.  In spite of her naturally positive spirit, she was rather negative, sad and depressed at times.
Does any of the above sound like something you can relate to?
What is the Best Remedy against Negative Programming?
There are only two things that you can do about embedded negative feelings;  a) you can live with them and struggle your whole life (many people do just that), or b) you can get help to find out what it is that's consuming you and, get rid of it, which will change your life.
Now, I know what you may be thinking.  You may be saying; do I really need help for this? Can't I get rid of it myself? Can't I get fix my problems on my own?
What I can tell you is that if you do, it probably going to take some times before you see any result.
Why Figuring out your Deep Issues is Almost Impossible on your Own
The reason why it's so hard to find out your own deep negative issues is because for the most part they are subconscious.  While subconscious programming make us act and react, we are rarely conscious of that fact.
It takes years of study, learning and awareness to really become conscious of our subconscious issues.  Most of the times, they are so deep that we can't see them even if they scream loud and strong to others.  I see this on a regular basis.
For example, I know of people who are extremely non-confident no matter how good they are at what they do.  I know of people getting offended when they were no offence in the first place. I know of people who are very moody and take everything personal.  I know of people who are very judgmental and interpret things according to their own programming. Haven't you observed behaviors like that yourself?  I'm sure you have.
Do traits like these make us bad? No. The way we act is just based on our subconscious programming which we're not aware of. Unless we take a good look at ourselves and see what's really going on, there is no hope of getting better and getting ahead.
There is no way of finding a cure to a disease you're not aware of.  That's why it's so hard for people who don't have a good understanding of personal development to help themselves.
Finding out what your Specific Issues are
If you feel that you are not where you want in life right now, the first thing you need to find out is what is the source or sources of your problem.
Have you been pushing away money? Have you been pushing away people? Have you been pushing away opportunities? Have you been pushing away a good relationship?
What is it that you so desperately need and want, but yet have been pushing away all your life unwillingly?  But let me add this. Are you even aware that you have?
Once you've found out what you've been pushing away, you need to determine what the source for this is.  The source could be an event (experience you went through), or a person (people who impacted you in one way or another).  The only way to find out the real source of the problem is doing an elimination process.
What's Elimination Process?
Just like it would be difficult to remove a stain that you can't see on a piece of cloth, you wouldn't be able to remove the exact negative vibration(s) you have while not knowing what they are exactly.  That's why it's very important that you don't miss step one – finding the source – by doing an elimination process.
A very simple, yet excellent exercise I do with my clients is this:
Imagine that you're 7 or 8 years old and sit on chair in your family room of those days.  Or just choose a room where most of the family used to spend time together, and see yourself there.  See that little girl or little boy and observe what you see, what hear feel.
This exercise really works ONLY if you really take the time to sit there for at least 5-10 minutes and don't let your mind wander away from that room.
If you do this exercise for the first time with no one to keep you there, you might notice that your mind may want to quite or wander away, but if you do it right, you will start hearing, seeing and feeling lots of things that will come back to the surface.
Also, as a coach, I want to warn you that if you do this on your own while you had a tough childhood, it might be overwhelming, so reader, beware.
For this exercise to work best, it needs to be repeated over a period of time.  You're rarely going to get all the answers on the first try. In one session you may hear your mother's voice, and the next your father's.  The following one, yet again someone else.
Some things will make you feel good and some others will make you feel bad. Either way, all this is, is just an elimination process that will help you pinpoint some of your present beliefs, issues, and behaviors.
A very important point I wanted to add is that this exercise only works if you are completely honest with yourself and just see things as they were, don't judge, trying to make them better or worse.
Only when you managed to find to source of your issues, especially if they are really getting in the way and messing up your life, will you be able to move on once for all.
Now let's here about your thoughts down below!