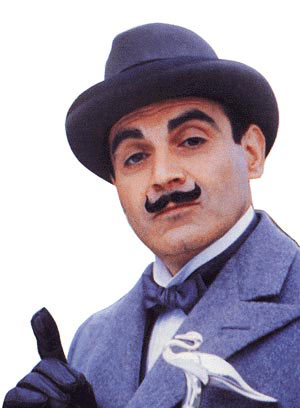 Today I wanted to address a question that was brought up by one of my faithful readers.  I have answered that question in the comment area of the post, but as I was doing so, I thought that this topic could be a post of its own.
So, here I am going to answer the question using tips that I have used myself.  The post I am referring to was titled, are you still broke? And the question was the following:
Okay, here's my deal. I don't believe I have an issue with money. I don't think it's bad, horrible nor do I have that lack mentality. Okay, maybe I do I'm not sure. I think my problem is that I can't consider the possibility of me having wealth because I can't see that for myself. I don't know what that looks like or even feels like. I try to put myself in that situation but I end up laughing at myself because I can't even picture myself there. No matter how badly I might want it, I just can't see myself actually having it. Does that make any sense? Sylviane to the rescue!!! HELP!!!
Do you have troubles SEEING yourself with money, seeing yourself living in abundance or luxury of any kind?  If this is so, it's a BELIEF issue.  I get it that when you have NEVER experienced something it might be hard to see yourself that way.  If this is your case, what you need to do is trigger your imagination.  You do have some of that don't you?  We all do!
How to Trigger your Imagination?
The best way to trigger your imagination if you have some inner resistance that prevents you from seeing yourself being wealthy is to take a pen and a notebook and start writing a story.
Yes, that's right! When writers write a fiction story that's what they do. They do not try to "believe" the story, but they create it and start imagining each character and situation.  They even go so far as imagining a past and a specific personality for those characters, don't they?
For example, when Agatha Christie created her character Hercule Poirot, she gave him a personality (a very specific one) picky, arrogant, neat, nice to ladies and sometime a real pain in the butt.  But also clever, smart and super duper meticulous. That person that she invented and created out of her own mind was so specific that actors who have played the role of Hercule Poirot have used such specific traits to portray the character of Poirot.  What is more is that detective Hercule Poirot had taken such a life of his own, that Agatha Christie, herself, had said at one point that she "couldn't stand him anymore".
Wow, talking about someone's imagination becoming real!
You can do the same thing Agatha Christie did with her Poirot with YOU.  If you have troubles seeing yourself what you would like to become, create a character of yourself that you could make go as wild as you can imagine.  Nobody's watching; it's just between you and your notebook.  Go wild and go deep.  Just make sure that you give the character YOU, your own name.
What Does this Will Do for You?
What this exercise will do for you is train your subconscious mind (where your deep beliefs are located) to get used to the idea that it refuses to accept at the moment.  This is a very practical way to change the programming of your subconscious, and it works.
So here is what you do step by step…
1 – Get a brand new notebook and a good working pen
2 – Start writing a story with a main character (like Agatha Christie did with Poirot) but make sure your character is named after you.  Your character will be YOU.
3 – Make sure your character has the traits and personality that serves YOU best.  Like Poirot had the type of personality that Christie chose for him.
4 –  Write a story around your character "you". Where do you live?  What type of house do you live in?  What type of car are you driving?  What type of people are you surrounded by?  What type of events do you go to?  What type of trips are you taking?  What organizations are you helping? And of course what do you do for a living?  I am sure you are getting the point.  You can add as many things as you possibly want.
5 –  Be as specific as possible. In order to do this well, write what you see, hear, smell taste, and touch. Using your five senses will always make your story more REAL to you.  Also, write how you feel and feel it.  Notice how much of that we read in fiction books.  There's a lot of it, isn't there?
Stop Laughing!
Yes, that's this only time I would tell you not to laugh!  Do you remember what this reader said when imagining herself being rich and living a life of abundance? She said she starts laughing. This happens when your subconscious mind is telling you, no way! You are not going to get that! Not ever! You know, that little ugly voice that is telling you that you're crazy thinking that way!
That voice comes from your subconscious mind which is trying to "protect" you from something you don't know.  Our subconscious mind is ALWAYS protecting us from the unknown, good or bad.  The Subconscious mind can't tell the difference, as you probably know by now.
That's what the subconscious mind does. That's its job and it does it well.  It's up to you to erase this type of programming and re-program your subconscious using the technique I mentioned above.
Do it Now!
OK, now that you've read about it, do it! Go grab or go buy that notebook and start writing your story.  Remember the more detailed you will be the better it will work.  Keep on writing regularly. When you feel like your story is complete, then read it every day until your subconscious start believing it.  Remember, Agatha Christy started to believe that Poirot was real, and became annoyed by him, because her character had taken a life of its own.
As you write and read your story don't forget to visualize it, just like you do when your read a fiction book.  Over time the character "YOU" will take a life of its own.  This will shift your subconscious mind from not believing into believing.  Once your subconscious believes, you have arrived.
So, what do you think? Have you tried this methods before? If not try it and let me know how it goes.