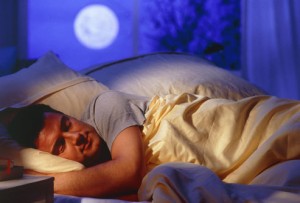 This week I wanted to introduce you to a guest post by Farouk Radwan.  I hope you enjoy it!
Most people know that the subconscious mind is very powerful and that it has much more power than the conscious mind does, however, still a lot of people fail to make good use  of the power of their subconscious mind.
According to a study, your subconscious mind can receive up to 2 billion bits of information per second! Think about the power you could have if you managed to make use of all of your subconscious mind's power?
In this post I am going to tell you about five ways that will help you make perfect use of your subconscious mind.
Here are 5 simple ways you can use the power of your subconscious mind to improve your life…
 Sleep on your Problems
A study has shown that the mind organizes its thought at night, and as a result, this gives you an increased problem solving power.
One of the best ways to make use of the subconscious mind's power to solve problems is to sleep on problems or in other words not to make a decision before you sleep on it.  Most problems will be resolved over night because of the power of the subconscious mind.
Use Creative Visualization
The subconscious mind can be given orders using images, videos and visualized scenes.  Let's suppose that you want to reach a certain goal, the more you visualize your goal the more you will be giving your subconscious mind an indirect order to pursue such goal.
Most sport champions visualize their victory before they go for the games, in order to use the power of their subconscious minds.  If you are having a hard time  visualizing, why don't you learn how  you to visualize what you want? Practice makes perfect. Visualization is a very important part of our creativity.
Program Yourself with Positive Media
Motivational songs, motivational movies, inspiring quotes or any other sort of positive media can program your subconscious mind indirectly and help you to have a more positive attitude towards life.  Do your best to get yourself exposed to as much positive media as you can.  On the other  hand, avoid negative ones, as they will also affect your subconscious mind in a negative way.
Get a Better Understanding of Your Emotions
Emotions are the way your subconscious mind uses to contact you.  Most people get this idea wrong and try to escape from bad emotions.  The right thing to do is to understand why your subconscious mind is sending such emotions, so that you can better communicate with it and correct your path.
Let's suppose that the emotion you have was anxiety; in such case you need to examine your thoughts – what thought was triggering your feelings of anxiety?  This will help you find out why your subconscious mind is sending you such negative emotion.
Most probably, you will find that your subconscious is trying to send you a  message such as "you lack certain skills and you need to learn them", "You need to take action", "you need to take another road", "it's time to move forward"," it's time to change".
Negative emotions are  signals that you need to get out, so to speak, of where you are now.  Take action to make a change. It doesn't have to be a drastic action. Take one step at the time.
Understand the Subconscious Mind's Rules
There are certain rules that govern your subconscious mind.  For example, one of these rules states that you get what you focus on, which means that if you believed in something you are going to find clues that proves its existence everywhere.
Let's suppose that a person believes that he doesn't look good, in such a case, whenever that person gets rejected he will quickly assume that he was rejected because of his looks, because he was focused on that idea.  When you become focused on an idea your subconscious mind forces you to encounter what proves it everywhere.  Remember, your subconscious mind always goes along with your deep down beliefs.
This is because what you believe, what you focus on, and what you vibrate, the law of attraction will manifest for you.  No matter if it's a good thing or a bad thing.  This is why focusing on the positive is so important.
These were just a handful of examples of the subconscious mind's rules.  When you understand the rules of the subconscious mind you will get to know yourself better and you will be able to make the best use out of it.
What are you doing to improve your results using your subconscious mind? Please, do tell in the comment area below!
Farouk