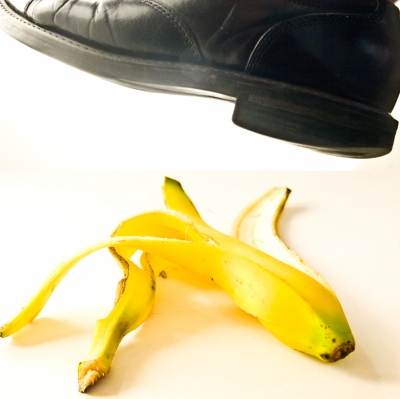 I am too well aware of the fact that being in the wrong environment every day with people you don't like (such as a job) can really make you feel in a deep hole deeper than the old well in your grandmother's backyard.
Why do we feel this way?
Because it creates a chain of reactions – a vicious circle – from which it's very hard to come out.
It creates expectations and reactions that produce more of the same day after day.  This is called what you know so well, by now, the law of attraction.  That's how we attract what we receive.
We experience something, therefore, we create our expectations based on that, and as we get more of the same we tend to react a certain way over and over.  Such expectation and reaction creates your reality.
Experience = Expectation + Reaction = Reality
But how can you break this vicious cycle?
Well, first let me tell you that you can never break the equation above, but what you can do is change the expectation and the reaction.
Let's see how…
Are you Always Making the Wrong Choice?
I know someone whom I really like and care about dearly who has been in the wrong place at the wrong time for almost as long as he can remember.
We have had long conversations together where he has told me how he systematically made the wrong choices in his life and went right besides the best opportunities some can only dream of.  As a matter of fact, jokingly, I tell him that he is "the luckiest person with the most unfortunate situations I know".
The reason I'm telling him this is that he had some of the most incredible opportunities at times, but always rejected them in one way or another, or messed it up real good for him.
He was loved by a few beautiful and intelligent women, he was offered money to go live in France, he was offered good well paid jobs, he is blessed with a creative mind, he's very smart and lives with Christian values, etc.  In other words, he's had everything he'd ever needed to be successful, but he is nowhere near where he would like to be yet.
Of course, he knows now that whatever happened to him, he attracted and crated.  As a matter of fact, I asked him if I could take his example as THE example of how things work, because each time he had two choices to make, a good one and a bad one, he would, without fail, and systematically, pick the bad one.  This is what brought him where he is now – a place that he doesn't want to be in.
But why?
Experiences Create Subconscious Expectations
I've mentioned many times in previous posts that past experiences influence our behavior all throughout our life.  We experience something and then it controls our expectations.
For example, if you were physically abused as a child, your expectation all throughout life would be to be abused.  If you're a woman, you will tend to attract violent and abusive men.  This is because what we experience shapes our subconscious mind.  Then, once anything is well logged into our subconscious, it creates expectations, no matter what they are.
As a reminder, or if you are not aware of this yet, the subconscious mind doesn't analyze things, it just does.  Whatever the nature of the experience, it will be the base-programming of your subconscious mind and dictated the expectation.
If the expectation is set on the bad and the ugly, when you are going to find yourself with two choices, one good and one bad, your subconscious will MAKE you pick the bad one.
By default, the subconscious will keep what it doesn't know at bay. This is a natural mechanism that is meant to protect us, assuming that the whole programming is well done.  However, we all know how it goes.
This is exactly what happened to my friend all throughout his life. It never failed him, because the subconscious never fails. It will give you more of the same over and over, year after year, for as long as you live on this earth.
Consciously you don't like what you see and you don't want it, but subconsciously you attract it.  And as you probably know by now, your subconscious mind will always be the winner because it's a thousand times more powerful than your conscious mind.
This is how you create this unfailing equation of experience – expectation – reaction – results (your reality).
You can't change your past experience.  What's done is done. But you can change your expectation by changing your reaction to things.  This will create new results for you – a new reality.
How to Change Your Expectations
Again, we can't change our past, but we can change our expectations.  When you find yourself in the well of your grandmother's blackguard again – you know that so familiar hole where you fill stuck – try to see what works instead of what doesn't   In other words, change your focus.
Always remember  that you attract what you focus on.  By focusing on what's positive you will change your expectations.  Instead of expecting the same old crappy stuff, raise your expectations to something better.
Did you notice I didn't say GREAT?  It doesn't have to be great. Let's start with something BETTER, and go from there.
What will help you change your expectations?  Your reactions to things.
There are always at least two different ways to react to anything – one is positive and the other is negative.
If you look at people around you, you'll see that it's always the case.  Two different individuals, same situation, two different reactions. But one thing is certain, the one with the more positive reaction is the winner in this game.
The reason why some people are still confused about the whole thing is that they're thinking "conscious expectation", but it's not – it's subconscious expectations.  Meaning that if you are not aware of what such expectations are, you might be in for a bad surprise for a very long time.
You might be like my friend and say, why did I always ruin it for me? Why do I systematically go left when I need to go right?  He did it because his subconscious expectations were negative, but of course, he didn't know it at the time. this is where all the problems come from.
The only way you can break such vicious cycle is by controlling your expectations and reactions consciously, until it's recorded subconsciously.  It's starts when you become aware.  Find a way to see the glass half full anywhere you see it half empty.
Is it easy to do? No, but anything worthwhile is usually not easy.
Complaining will only add to the problem, so get into the habit of focusing on the good side of things by choosing to react in a positive way.
If you don't like your job, focus on the fact that it's what's bringing you money each week while you try to work a way out.
If you're not happy in your relationship, try to see the good qualities of your partner, try to find help, or take other actions to come out of such relationship, but do not fall into the routine of complaining about it while you do nothing.
If you don't like the place you live in, stop complaining about it, and focus on trying to move away.
Only by changing  your behavior that way, will you be able to break the cycle of negative expectations, negative reaction and bad results.
What about you? In what cycle are you in right now? Please, do tell…