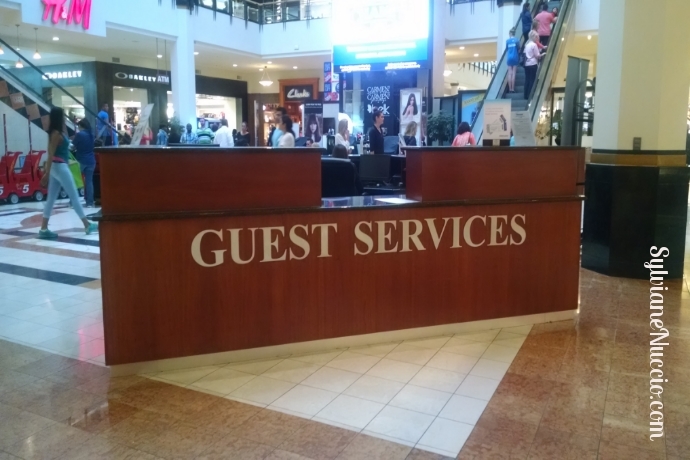 The problem that some companies or business owners have is that they create a website that has cost them a lot of money, but over time that website becomes a ghost town.
The reason for why is that it doesn't get any fresh content on a regular basis. 
If you know anything about search engines, they like sites that have regular incoming fresh content. So, if you don't add fresh content to your site on a regular basis it quickly becomes a dead piece of online real estate.
As I've mentioned on several occasions before, for your website to do well in ranking and traffic, you need to have a blog.
You need to create content (or have someone creating it for you) on a weekly basis.
But now, you may be running into another problem.
What do I write about, each and every week you may ask?
I know it can be challenging at times.
That's why today I'm going to give you few ideas about creating some kick butt content that will speak directly to your customers, and they will love you for it.
But no matter what you do, always keep this in mind…
Always Think Stories
Needless to say that when you write a blog post, an article, a press release or even an email for your email marketing campaigns, stories work.
In my guest post last week on Andrew Warner's blog, Shade Of Info, I talked about the reasons why stories work. One of the main one is because the human brain loves stories, because we are people and stories are made of people like us.
So, why not using your very own clients or customers when you create content for your blog?
But how do I do that you ask?
Well, don't worry, Like I said above I'm going to give you some ideas on how you can use your customers' many stories to create exciting content for your blog.
Note: For the sake of simplicity I going to use the term "customer," in this article, but it will apply to you just the same if you have clients instead of customers, and with "readers" as well, if you are a blogger that don't have neither clients nor customers.
1- Write a Post Answering your Customer's Questions
Needless to say that answering your customers or potential customers' questions could be quite a story making type article that everyone would love to read.
If you have a business, I'm sure that you get questions from interested people all the time. Rather than answering those questions only on an individual basis, why not using that for a much better and bigger purpose?
You could gather 10-12 questions and answer them thoroughly in a blog post.
This will not only be an excellent article that will help your current and potential customers, but it will show them that you are well aware of those questions and have taken an extra step to answer them in a way that benefits many people at one time.
Of course that doesn't mean that you won't answer each question individually, because you should, but you need to save those questions and answers for blog content.
Once your post is published, you should send your customers an email letting them know that you have written an article just for them, while trying to help other people that most likely have the same questions.
2- Write a Post Using Positive Feedback from your Customers
If you are offering a valuable service or product to your customers, I am sure that you are getting good feedback on a regular basis.
What not using such feedback to create content on your blog? Plus since good feedback is probably ongoing you can create a monthly or quarterly blog post only with that type of customer stories.
Imagine that!
You will be able to talk about your product without using your own words.  You'll be able to use the upbeat comments and feedback you've gotten from satisfied customers who are happy with your product or service.
That's priceless.
3- Write a Post Asking Questions to your Customers
Now, instead of writing a blog post answering your customer's questions, why not writing a post based on questions that you would have asked them?
Send an email to as many customers as you feel like, asking them to answer a question of your choice.
Send the same question to all of them.
For example, ask them: What is your biggest challenge when it comes to decide to purchase a product or service?
Just making it up here, it could be any question you may want to ask them.
The point is that if you asked the same question to 10 customers, you'll get 10 different answers. If you asked that question to 20 of your customers, you'll get 20 different answers.
Isn't that beautiful?
Then, all you have to do is gather your answers and create a kick butt article with those stories.
4- Write a Post about your Customers' Stories
Now here is a kick butt way to entertain your customers and show them that you are a real human being who care about them.
That kick butt way to do this is by asking some of your customers to tell you their story.
Really?
Yes, really.
Ask them to tell you a bit about themselves…
Where are they coming from, what do they do for a living, what is their hobby, and so on…
You could actually, let's say, feature 3 customers in one blog post, and you could call that article "Our  Featured Customers of the Month."
Now, do you think that something like that would set you apart in your business as someone who cares?
It sure will.
Your customers will be so thrilled that they will want to share that blog post on all their social media platforms, and send it to all their friends.
Now, that will certainly kick your site up in the search engines rankings.
5- Write a Post based on a Customers' Survey
Do a customer satisfaction survey, and post the results in the form of a blog post.
That could be a great story telling post too.
Here is an example of the type of questions you could ask in your survey.
How overall satisfied or dissatisfied are you with our product(s)?
Very satisfied
Somewhat satisfied
Neither satisfied nor dissatisfied
Somewhat dissatisfied
Very dissatisfied
Please, give us some extra details as well.
Which of the following words would you use to describe our product(s) best to you?
Reliable
High quality
Useful
Unique
Good value for money
Overpriced
Impractical
Ineffective
Poor quality
Unreliable
Please, give us some extra details as well.
How would you rate the quality of our product(s)?
Very high quality
High quality
Neither high nor low quality
Low quality
Very low quality
Please, give us some extra details as well.
How would you rate the value for money of our product(s)?
Excellent
Above average
Average
Below average
Poor
Please, give us some extra details as well.
How long have you been purchasing our product(s)?
Over a year?
Less than a year?
Longer than a year?
Please, give us some extra details as well.
How likely are you to reuse purchase our product(s) long term and refer it to someone you know?
Very likely?
Very unlikely?
Neutral?
Please, give us some extra details as well.
This is just a short example of the type questions you could use in a survey. You can add many more.
Now imagine the type of content you'll get once your customers fill out those surveys.
Not only your can use it to create content, but to refine your product or service as well.
Hopefully you're offering quality and value, so you will have some pretty good feedback that you can publish for all your customers to see and take advantage from.
Quite some story telling content here too.
6- Write a Post that will Appease your Customers Fears
When it comes to make a buying decision, your potential customer may have some fears about whether or not they are making the right decisions.
You can take that opportunity to come up with content ideas.
Now it's time to write success stories about your product or service to appease your customers fears.
You could relate success stories, positive customers feedback, and so on.
You could answer questions and remove doubts by writing clever article that your potential customer will thank you for.
I think that more often than not, your customers' fears come from lack of information, so that's your job to give them as much information as you can using your blog content.
I hope you enjoyed this information. Please, leave your comments and questions below!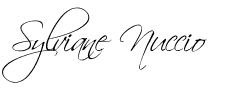 I know it's been a while since I've had my Star of the Week section here.
Thank you to Carol Amato for having me as a guest on her blog a couple weeks ago!
Thank you to Andrew Warner for having me on his blog as guest this past Monday!
Thank you to Jaime Buckley who mentioned me as someone who encouraged him.