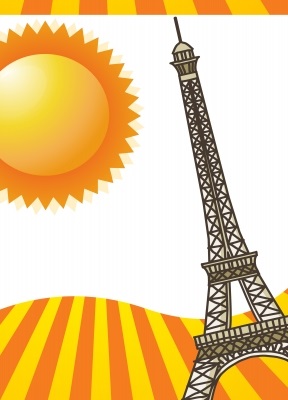 Two weeks ago I wrote a post about a cool software that can help you learn French for free. The reason I even know about this tool is that a friend of mine had downloaded it on his iPhone and asked me if I knew about it.
Since then, I've asked him how he's doing with his French on a regular basis. One thing he told me is that the French is a hard language to learn.  Sadly, I tend to agree. However, it doesn't mean that's impossible to learn either. Nothing is impossible, anyway.
In this post, I wanted to point out a few areas that makes French kind of hard to learn, while I will try to help you with it, if you are learning or interested in learning French.
But before I do, though, you might want to know what my credentials in the matter are.

French is My Native Language
For those who don't know that yet, French is my native language.  However, that alone doesn't make me an expert of the language, does it?  Some people have very poor vocabulary and grammar knowledge in their own language.  Sadly, I see that a lot.  You don't become an expert at languages just by being born in it. But you can become very good at it if you put in the effort and if you love to learn. That goes for your own native language and for those that you will learn.
In my case, it all started with my mother. She was an extremely literate person who would correct me and my brother at every little mistake we would make, either while speaking or writing.  At the time it sure bugged the heck out of us, but as we grew older we could only be thankful for that.
Another reason is that French wasn't my favorite class in school; it was the ONLY class I liked.  I always had good grades in French.  I've always have a love for words and by the age of 21 I had read the whole collection of French classic playwrights Moliere, Corneille and Racine. I also read works from Proust, Baudelaire, Hugo, Voltaire, La Fontaine and Pagnol.  During my Drama studies I even read and studied other French and foreign playwrights.
So, being born in France is not the REAL reason why I know French.  It's everything I've done to enrich my French.
What should be your Motivation to Learn French?
The best and only motivation that will help you to learn French is if you WANT to.  You won't learn French or any other language just because you HAVE to.  No one can learn a language if they don't have a true motivation for doing so.
So, don't waste your time to learn French if you don't want to do it for the fun of it, and because you are truly motivated.
When I first moved to North Carolina I was tutoring High School and College students, but what was obvious to me is that they had no true motivation to learn, thus they were not good students. It was just something they had to do.
What Makes French Difficult?
Here are few reasons why French is hard to learn.
Conjugating Verbs
There are 21 verb tenses in French, which means that there are 126 ways to conjugate a verb.  This because in French each pronoun is conjugated differently.   Did I lose you yet?
In French, each personal pronoun is conjugated differently just about every time (unlike English). But since this wasn't complicated enough, verbs are categorized in 3 groups. Verbs of the first group tend to conjugate the same way. Verbs of the second group tend to conjugate the same way, and verbs of the third group tend to conjugate the same way.  But each group has different rules.
Verbs of the first group are verbs ending in "er" such as "to go" (aller)
Verbs of the second group are verbs ending in "ir" such as "to give" (offrir)
Verbs of the third group are verbs ending in "oir" or "re" such as "to receive" (recevoir) or "to take" (prendre).
Here is an example of a verb of the first group "to go" (aller) conjugated at the present tense, and the simplest past tense which is call (imparfait). I put the English version first so you can tell how much more complicated the French version is.
I go
You go
He/she goes
We go
You go
They go
As you can see, in English, all you have to remember is "goes" for he or she, and "go" for everything else. If you conjugated the verb "to go" in the past tense it's even easier, it's "went" every time.
I went
You went
He/she went
We went
You went
They went
Then you have the present perfect which is the equivalent of (passé-composé in French)
I have gone
You have gone
He/she has gone
We have gone
You have gone
They have gone
Are you following me so far?  Well, that's good, because that's where it becomes a bit more complicated in French.
In the case of the verb to go in French is "Aller" (verb from the first group), the present tense goes like this…
Je vais
Tu vas
Il/elle va
Nous allons
Vous allez
Ils/elles vont
Did you noticed how the verb changes at every personal pronoun ?
Conjugated in the past tense (the simplest one called imparfait) it goes like this…
J'allais
Tu allais
Il/elle allait
Nous allions
Vous alliez
Ils/elles allaient
As you can see, in French the spelling and pronunciation of the verb changes just about every time, with every pronoun and every tense.
The equivalent of present perfect in French, called (passé-composé) and it goes like this…
Je suis allé
Tu es allé
Il/elle est allé
Nous sommes allé
Vous êtes allé
Ils/elles sont allé
Here the verb to go (aller) needs to verb to be (être)  while in English it needs the verb  to have.  And while the verb aller doesn't change it's the verb être that does.
Mark of the Plural
The mark of the plural is different in French. For one thing, you can hear it in English, while in French you won't hear it at times, but you will write it.
The other thing is that in English the mark of plural is usually necessary only on the subject. In French the plural is necessary in the article, the subject, the verb and the direct object at times.
English example:
Singular: The boy went to play tennis
Plural: The boys went to play tennis
French example:
Singular: Le garçon est allé jouer au tennis
Plural : Les garçons allaient jouer au tennis
As you can see the plural is showing here in French not only on the subject garçon, but on the article and the verb as well.
At times depending on the sentence, in spoken French, the only way we will know if you speak about one or two things is in the article.  But if you write it down, everything else would have to show plural accordingly.
There you have it for this French lesson today.
So what do you think? Is French a hard language to learn? Let me know down below in the comment area.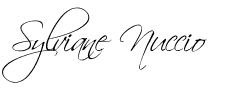 I hope you enjoyed this post, and will start applying those tips now. Please, let me know what you think and add your thoughts down below in the comments.
If you found this information valuable and would like to share it, you should add the RSS feed of this blog to the social media sharing platform of your choice.
The feed is http://francetravelandfood/feed/
Don't forget to add "via @NewFranceTravel" to tweet, so I can thank you.