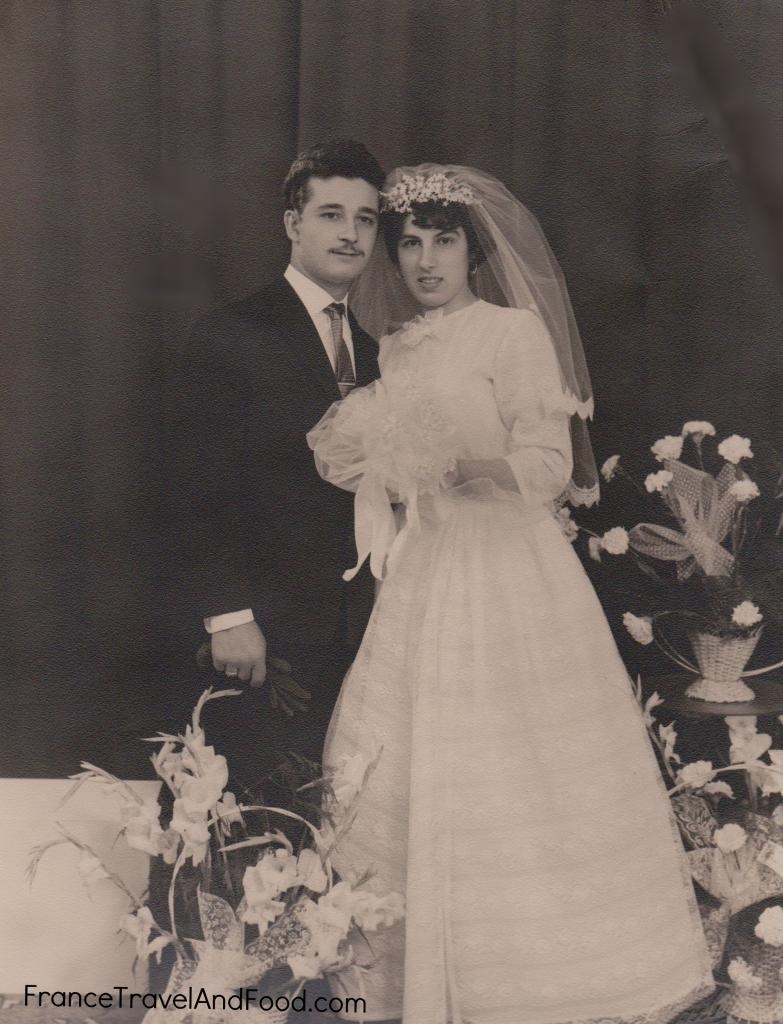 Over time I've noticed that once in a while a blogger that I visit would write a post about they mother, father, and other family members.  I have to say that I love those posts, and I've been wanting to write a post like that myself for a while now.
So today, in this fun summer posts series, I wanted to do something a bit different, and write about my parents.  My father, Carmelo and my mother, Mathilde.
Do you know the history of your parents, before you came along? Most of us do, don't we?  My mother has told me all bout hers and my father childhood and younger days throughout my life.  On this post I wanted to tell you a little bit about my mother and father that you can see above on their wedding day.  I think that I had handsome parents, and I love to look at this picture.
So here is their story…
My Father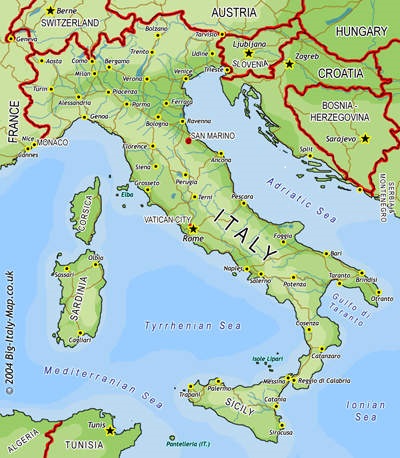 My father was born in San Pier Niceto, Sicily (pronounced san pier nichieto).
San Pier Niceto is a small village in the province of Messina of the Italian most southern region of Sicily.
People of Sicily (Italian island at the tip of Italy) speak Sicilian (an Italian type dialect) very different from Italian.  However, all Sicilians do speak Italian as well, while people from the main land of Italy do not usually speak Sicilian.
My father was the baby of 8 children born in a rather poor family, like most Sicilian people of the time.
There was a true story that my father had told my mother that was kind of scary, but  gave you a good idea of the way my father grew up.
While he was still a baby in a crib, his parents had to work in the fields, and they would leave him asleep in his crib under the shade of tree, not too far from them, with the dog as a baby sitter.  They would order the dog to sit there and watch over my father, which he did.  When my grandparents would get back from work often hours later, they would usually find several dead sneaks around the baby's crib.  That faithful dog was certainly doing a hell of a good job watching over my father.
Once you heard that story, you could only imagine how growing up in Sicily in the mid 1930's to mid 1940's would have been. It was a tough life, indeed, and that made tough people.  My father and all his brothers and sister were tough, to say the least.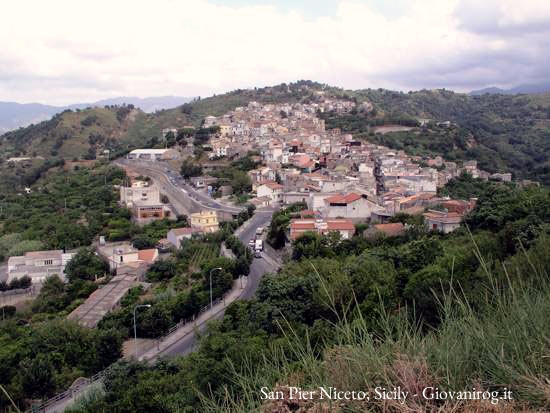 In order to avoid such tough life style, all of my father's siblings moved abroad to foreign countries one after the other, except for the eldest one who enjoyed working the beautiful land of Sicily, and once said that he never wanted to be awaken by an alarm clock.
One of my father's brothers and one of his sisters moved to Melbourne, Australia.  One sister moved to Belgium, and one brother and two sisters moved to France and took their teenager youngest brother with them, my father, who was 17 years old.  None of them ever moved back to Sicily.
My grandparents eventually also moved to France and were living with my father's oldest sister.  They died in Lyon, far from their native Sicily.
When I was 16 years old, I had the immense joy of visiting my father's village in Sicily, and it was quite a spiritual experience for me to walk around the streets that my father had grown up in.  I stayed with my uncle, my father oldest brother and his wife, and I remember them introducing me to strangers, not as Sylviane, their niece, but as "la figlia di Carmelo,"Carmelo's daughter.
Everybody in that village was aware of the untimely death of my father over ten years prior, so they looked at me as a long time loss relative, even though I didn't even know them. They looked at me as someone very special and it kind of felt weird.
Then came the dreadful question; parli Italiano? (do you speak Italian?) to which I had to say, no, as my Italian was very limited to say the least.
On the other hand, when my father and his siblings moved to France, they didn't speak a word of French, but they all learned it.  My father could speak French with no Italian accent at all because of the young age at which he arrived in France.  All his brothers and sisters did have an Italian accent when they spoke French, though.
My father was fluent in Italian, Sicilian and French.  He had very little schooling, but almost never worked for a boss.  He built a handy-man business of his own.
My Mother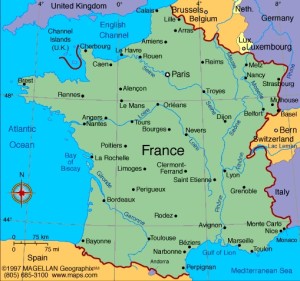 My mother was born in Lyon, France and was the middle child, between an older sister and a younger brother.  My mother was also from a poor family, and even though she was never mistreated or anything like that, It was rather miserable, and she simply hated her childhood.
I know one thing, if you had told my mother I give you a million dollar for you to go back in your childhood, she would have told you thank you, but no, thank you.
Since both my parents had less than a fun childhood, it must have been a huge reason for them to try to build a great childhood for their own children, as they did.
My mother was extremely smart border line "genius".  She could read like an adult at age 6. She was a A+ student in all classes without even studying.  She was getting bad grades only by teachers who didn't like her and because she loved to talk.  When I was a child I used to call my mother  "encyclopedia", which she really was.
On top of her head she was born with the gift of sawing.  She could design and sew like a master.  Besides that she was a real handy man around the house, as well as a cook and baker like no body I've ever met since.
My mother and her siblings spoke both perfect French and Spanish as they spoke Spanish with their mother and French with their father.  My grand-mother was from Seville, Spain.
Both my parents grew up speaking two languages. Unfortunately, me and my bother grew up speaking only French.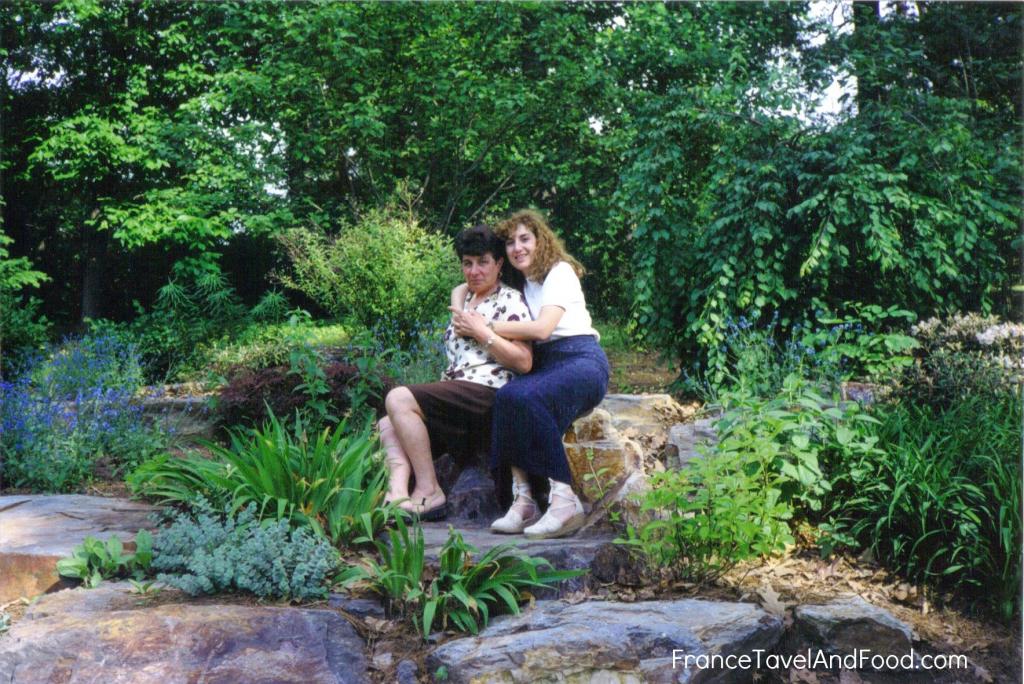 How My Parents Met
My mother and father met because they came to live in the same neighborhood.  They had both spotted each other, and the attraction was pretty much immediate.  They marry the same year they met.
My parents purchased a house in the country right outside of Lyon when I was just a month old, and that's where me and my brother grew up.  My parents were not rich, but they were doing well, and me and my brother had everything they lacked themselves as children.
I came almost exactly 4 years after they marry, and 3 years after me came my brother.  Neither me nor my brother had to go to day care, because while my parents were very busy they both worked from home.  If by any chance they were not available to watch over us, my aunt (my mother's sister) would take care of that.  If she couldn't, my mom had a friend who was a nun at the nearby covenant  and she would take us along with her.
I spent quite some time in that covenant as a child, I remember. It was fun to me, and that nun was a sweetie pie.  when I was 2 I had given her the name "Tati" (Anti).  She love that. She was referred as Tati, in my household, ever since after that.
A Dreadful Day
When I was five years old, and my brother two, my father was ready to take his family to Italy for a month vacation.
He had just purchased a new car that was on its way home in a couple weeks.  The car was a Mercedes Benz.  Not bad for a little immigrant from Sicily.  We were going to go to Italy and back to his home in Sicily with the Mercedes that summer.
However,  on March 26, before that wonderful trip to be, my father was killed in a car accident less than 3 miles from home.  Unfortunately, my father had a heavy foot when it came to driving, and that day, at a curve (due to an unexplained reason) a truck that was coming from the opposite side was driving way too much on the left hand side of the road, and my father couldn't avoid it.
My father was taken out of the wreckage alive, but died just a few seconds after that.  He was 34 years old.  I was 5 and my brother 2.
The Aftermath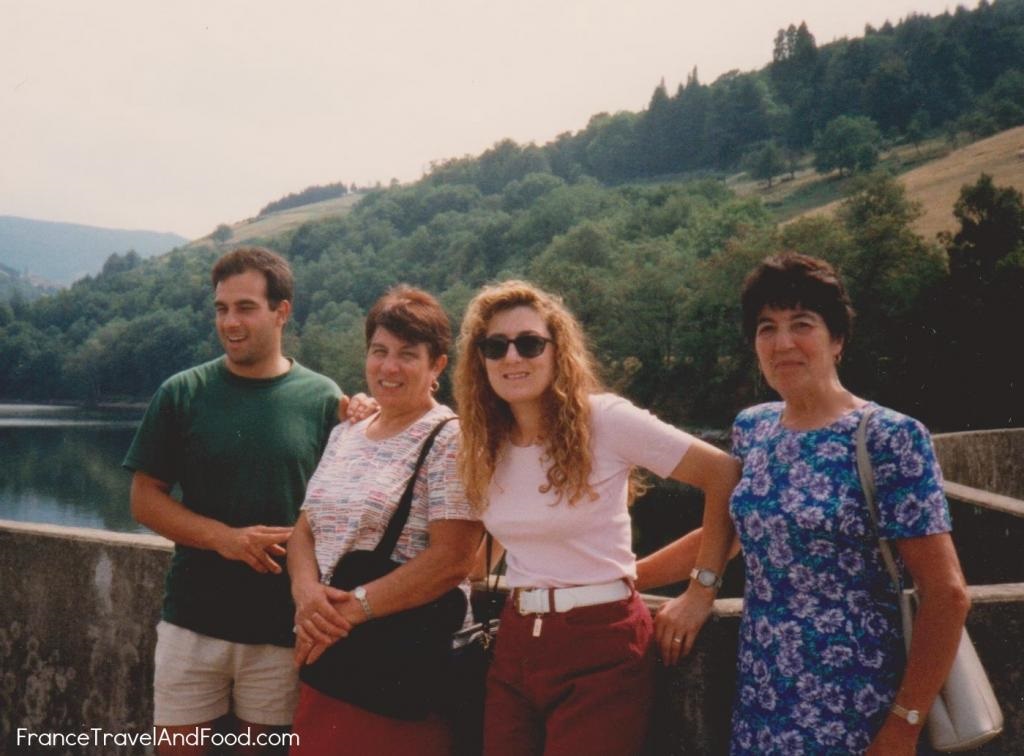 My mother became the youngest widow of that whole region.  From that day on, she sadly became "famous" in several villages and towns all around.  People used to call her up in the street by name.  When they were gone she would turn around and say, I don't even know this person!
A  young widow in her mid thirties with too small children,would make people know about you in a rather small community. Plus, the funeral itself was talked about all around as my uncles and oldest male first cousins carried my father's coffin on their shoulders for the mile long walk from the church to the cemetery.  No one had ever done that before, or after, as long as we lived there, anyway.
When you lose a parent at a young age, it always leaves some scares, that's unavoidable, but my mother made sure that we would have the best life we could have, anyhow. And we did, eventually.
However, the shock of the sudden loss of her husband affected my mother's memory forever.  She noticed it when she realized that all the data and numbers about my father's business, that she had memorized, were all gone after his death.  She never remembered them after that. Ever.
Then she had to deal with a serious depression that lasted over two years.  She eventually healed herself with plants as she refused to take drugs for it, but it wasn't just going away on it own.  While still being the best mom in the world, it was a couple of very dark years. In three years in a row, my mom lost her mother, father and husband.
After my father's death my aunt (my mom's sister) who was single came live with us, so instead of growing up with a mother and a father we grew up with my mother and aunt.  Thus, my brother grew up surrounded by three females, and as soon as he was big and strong enough he became the man of the house when it came to heavy duty stuff.
We did grow up in  beautiful surroundings and a beautiful house.  We would go vacationing in the South of France, Spain and Italy.  We often had joyful family gathering with the bunch of uncles, aunts and cousins that I had.
Your roots and family stays with you forever, no matter what. Today I wanted to share a little bit of my roots and family with you.  I hope you enjoyed it.  Please, let me know in the comments down below!