I don't know about you, but as the Holidays are approaching, I'm starting to thing "sweet." I could not spend the Holidays without treating me to some sweet, nice desserts. Not that I don't do all throughout the year, anyway, but Holidays are super dessert treat time for me.
Reflecting on that made me think… hum, what are the 5 most delicious French desserts? Even though France has so many delicious deserts I had to come up with my top five.  So here there are!
Macarons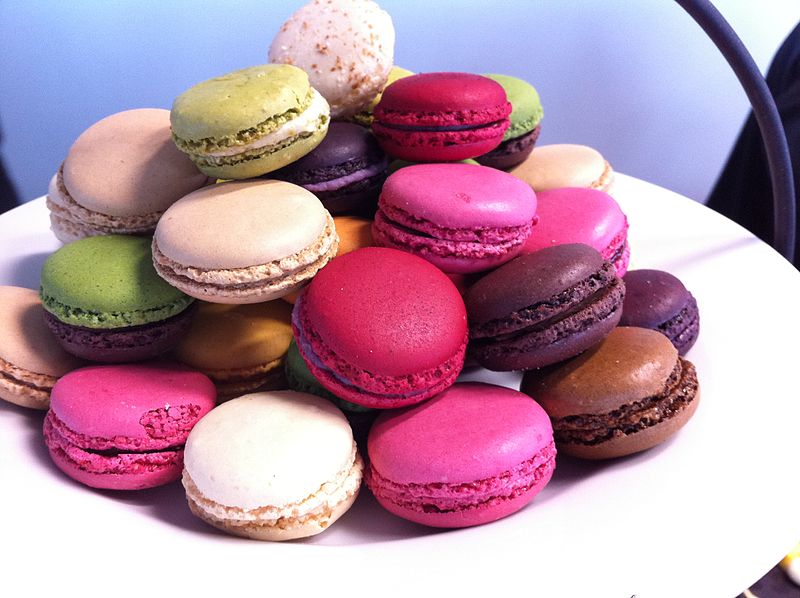 Gosh, I simply love macarons.  Have you ever had macarons before?
The macaron is a "meringuish" cookie, so to speak. It has a top and a bottom of a flavored type meringue, and in between it's got a very delicious thick creamy filling of the same flavor.  It's like a little sandwich cookie with a harder cover and a tender inside. When I bit into a macaron it's heaven!
Macarons are made ​​from ground almonds, icing sugar, regular sugar and egg whites. The paste is coated on a baking sheet and baked.
Macarons Recipe
Choux à la crème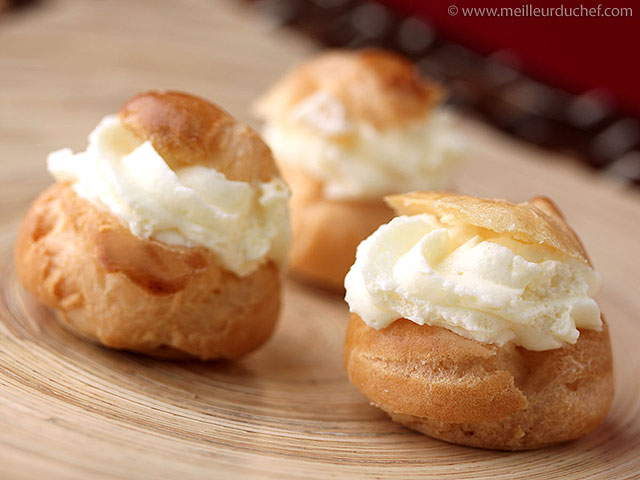 Choux à la crème are made of a very specific dough which when baked becomes extremely light and form a ball empty in the middle. It can be filled with what's called a pastry cream or whipped cream.  My favorite choux à la crème are with whipped cream.
Choux à la crème are also used to make the very popular profiteroles which in this case are filled with vanilla ice cream instead of cream and covered with a dark chocolate sauce.
Have you ever have a chou  à la crème? It's simply delicious!
Pate a Chou Recipe
Tarte aux Fruits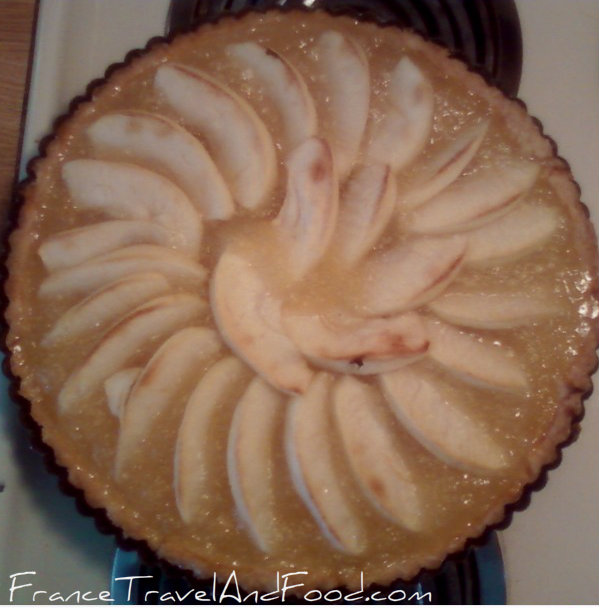 The tarte aux fruits is the French pie which we can make with just about any type of fruits, apples, pears, strawberries, peach, apricots and more…
I certainly love tarte aux fruits and that's probably one of the healthiest and most popular desserts in France. It's healthy since it's got fresh fruits in it. You can read my tarte aux pommes recipe right here.
Crème Brûlée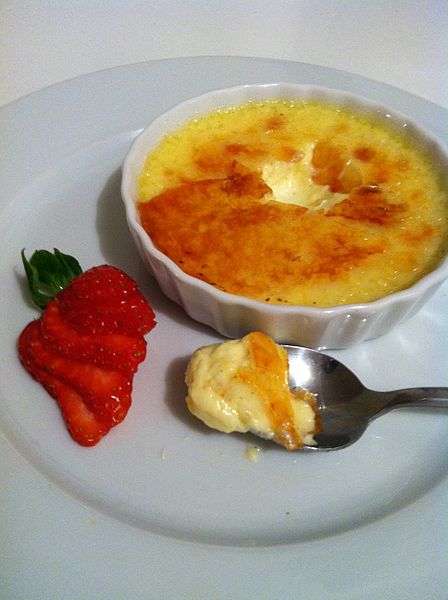 The literal meaning of crème brûlée is "burned cream" because it's a baked cream that we allow to burn a little on the top. It's made out of cream, eggs and French vanilla. See how you can make crème brûlée below. It's such a delicious light dessert.
Crème Brûlée Recipe
Petits Fours
Petits fours are delicious fine pastry miniature cakes that you can find in all good French pastry stores call "patisserie." Some of those Chefs Patissiers keep their recipes secret, but it's so delicious.
Petits Fours Recipe
I hope you enjoyed those succulent
five most favorite French desserts
. Let me know what you think!
Image Credits: Wikimedia & MeilleurduChef.com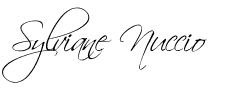 I hope you enjoyed this post, and will start applying those tips now. Please, let me know what you think and add your thoughts down below in the comments.
If you found this information valuable and would like to share it, you should add the RSS feed of this blog to the social media sharing platform of your choice.
The feed is http://francetravelandfood/feed/
Don't forget to add "via @NewFranceTravel" to tweet, so I can thank you.